Digital Marketing
Strategy
Retaining the human experience in a digital-first world.
As many B2B companies adapt their marketing strategies to go online, our Digital Marketing Specialist, Coral Luck talks about the importance of audience-first thinking in a digital-first world.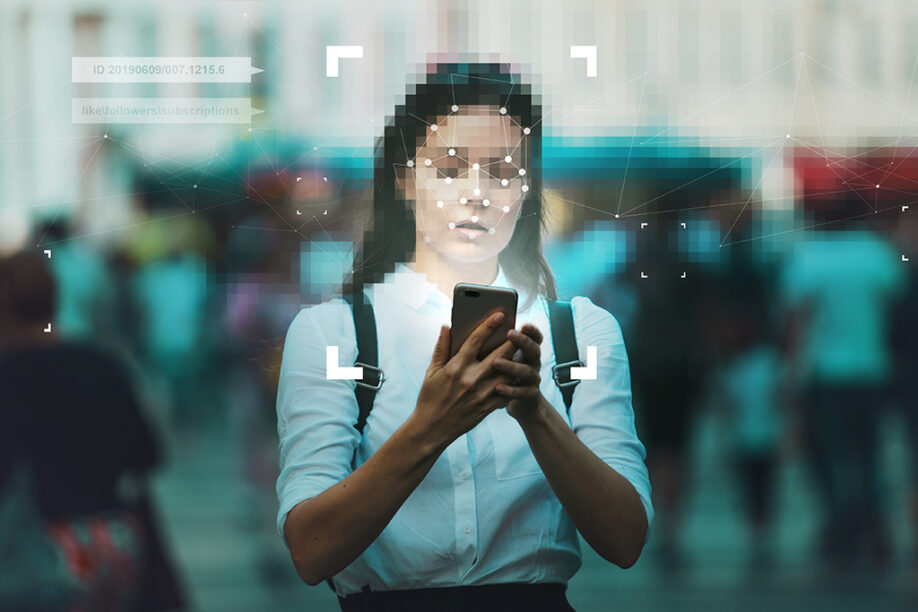 In the last year, the marketing landscape has changed drastically, and the industry has faced disruption like never before.
Messaging that once sat well with audiences suddenly became tone-deaf, alienating the very people we wanted to connect with. Traditional B2B marketing tactics such as trade shows, printed brochures and physical branded merchandise that placed businesses at the forefront were no longer viable, and companies flocked online to double down on their engagement efforts. As a result, digital-first is no longer an aspiration but a given.
Putting the human experience in B2B marketing.
User experience and personalisation are a hallmark in this digital-first era. From automation to social media, SEO and content marketing, more and more online platforms are using data to create unique experiences that are tailored to the specific user looking at the screen.
One such example is the rise of TikTok and their #ForYou feed. Powered by a recommendation system, the app creates a unique feed of content that is likely to be of interest for that specific user. 
Another example is Google's Page Experience update that will highlight to the user which search results offer great page experience. Launching in May of this year, this isn't the first update of its kind – visual indicators such as mobile-friendly and AMP icons have been displayed before. As more online platforms put the user first, it is crucial that brands do all they can to cut through the noise and create tangible and meaningful experiences with the data they have.
The Fourth Industrial Revolution.
According to Deloitte, in the last two years, 90% of the world's data was produced, and there's now more than 26 billion smart devices in use. With colossal quantities of data and touchpoints produced every day, it can be easy to forget that those numbers on a screen translate to human interactions.
Additionally, Deloitte's 2020 marketing trends report stated that this era of unparalleled technological innovation has sparked the "Fourth Industrial Revolution". This so-called revolution is defined by the milieu of technologies that blur the lines between the physical, digital, and biological spheres. In this, one thing is certain – in each and every revolution, humans are constant, and they want to be seen as more than a data entry. There is also an expectation for the brands they interact with to be authentic, consistent and transparent.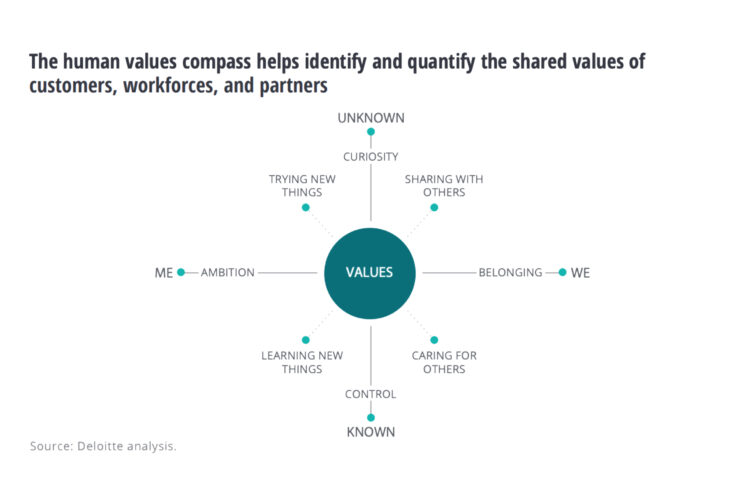 Authenticity – a key pillar in marketing.
Authenticity is perhaps one of the most important ways to express a company's brand values and purpose, and in an age where audiences are more inclined to work with and purchase from businesses that share the same values, authenticity is the golden key that will open the door to the right customers.  
However, as services such as digital PR and content marketing burgeons, it's easy to fall into the habit of creating content that jumps on an irrelevant trend or has little value or relevance, thus failing to engage your core audience. If you want your branding and digital marketing strategy to be authentic, you need to be honest and transparent about your values and branding – The importance of authenticity in content marketing can't be understated.
Authentically Zentia.
When leading manufacturers of building-based materials, Knauf acquired Armstrong World Industries' ceilings, the UK based plants were only allowed to trade as Armstrong Ceiling Solutions for five years. This gave the team at Wyatt an opportunity to build a new, replacement business around the same people, products and services, but make it more responsive and agile. 
While our approach was digital-first, we knew that we needed to get under the skin of the key stakeholders and customers alike. We held engagement workshops with key stakeholders and employees, interviewed customers and analysed the marketplace to truly understand Armstrong's current situation and create a five-year brand migration strategy. Alongside this we developed a channel strategy and content plan to deliver key messaging, along with a digital activation toolkit that featured an experiential corporate brochure, rich social content and a brand anthem, which all played a part in the virtual brand launch of Zentia to a very excited market.
How can we overcome 'experience debt'?
This rapid digital change is also creating a buildup of friction points that users encounter when they interact with brands online – this is known as "experience debt". While automation, voice assistants and AI try their best at replicating fundamental human behaviours, it misses out the eye contact, empathy and more. As a result, these friction points often make users feel isolated or unfulfilled. 
So, how can we reduce these friction points whilst orchestrating meaningful interactions with both current and prospect clients? One way to do this is to understand that your client's experience exists beyond the four walls of your organisation and map out these pain points.
Reducing the friction for Reynaers.
This is exactly what we did when Reynaers, a leading provider of cutting-edge glazing solutions wanted to know exactly how their customers felt about doing business with them. To help them fully understand this, we utilised customer journey mapping and  plotted out the buying journeys of their two audience segments: Trade & Retail and Commercial. After analysing over 20 touch points and understanding the frustrations their customers were experiencing, Reynaers were able to enhance their UK product offering, reduce their lead times and improve their reliability. 
So, what's next?
When we're mapping out multichannel strategies, it's easy to lose sight and become hyper-focused on the perfect messaging for LinkedIn, or to tailor the perfect SEO strategy, but it's easy to forget that the messaging we're creating is for people using those platforms. You need to find the perfect balance – strategise and write for the platform and the user. 
One way to truly understand your customer base and create a digital marketing strategy that's human centric is by working with a specialist B2B marketing agency that can drive customer experience online, through a range of activities.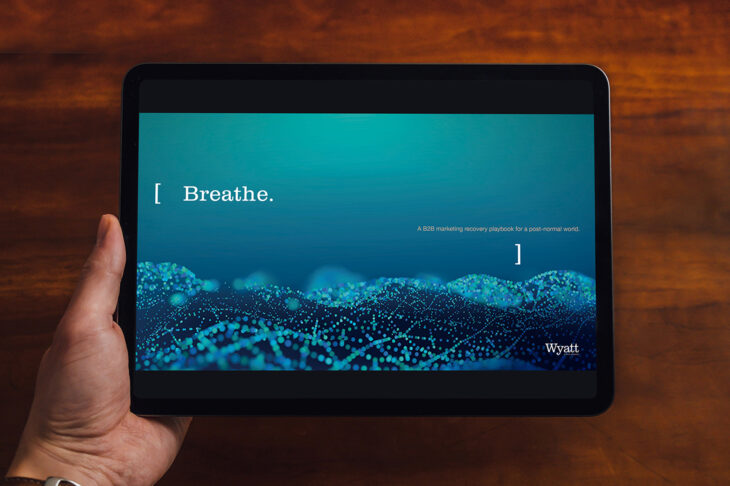 In fact, our latest playbook offers brands valuable insights, strategies and tactics to navigate the 'post-normal' world in the wake of COVID. If you'd like a copy, simply get in touch at hello@wyattinternational.com or call +44 (0)121 454 8181.