B2B digital PR and content marketing.
Through our digital PR and content marketing services, we help brands in intensely complex industries and technical markets find their niche, maximise value and grow their business. This takes an ability to create multichannel, B2B content marketing campaigns that engage hard-to-reach audiences; that build relationships with trade press, and blend digital and traditional skillsets seamlessly.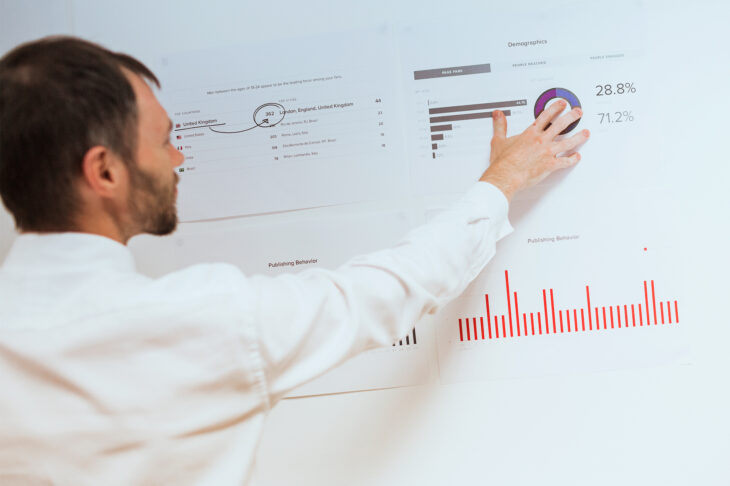 As an agency specialising in B2B PR strategy, digital PR, social and digital content marketing, we know what it takes to engage audiences with long buying cycles and intensive procurement processes.
Across a range industries, such as construction, mining and manufacturing,  we find the optimum channels and platforms to get your brand seen and heard, from media coverage to thought leadership white papers, videos and infographics, and from podcasts and webcasts to live – and livestreamed – events. Building profiles and driving targeted traffic to your website, we create insightful, compelling content in every form.
Digital PR and content marketing
B2B PR strategy and planning.
We work with you right from the outset to define your objectives and devise a strategy to achieve it, using every touchpoint and technique to generate cut-through in even the toughest business environments.
Thought leadership content.
We're well-versed in creating thought-leadership content that goes beyond marketing to add value to your brand and business, using every form and channel to position you as the experts in your field.
B2B content marketing.
We put meaningful content at the heart of more meaningful relationships, with a steady stream of valuable, insightful and unique content and strategies that work across media and channels to build brand value.
Digital PR and media relations.
Online and offline, through new platforms and traditional media, we build enduring relationships with editors and influencers, content creators and curators, to get your message wherever it needs to be.
Brand activation campaigns.
We create conceptual cut-through and impact in everything from full brand campaigns to multichannel toolkits, video to internal comms – all to help you and your customers realise the value and power of your brand.
Events.
We create B2B PR experiences for the post-digital age. Physical and virtual, live and livestreamed, webcast and podcast – from hosting to amplification, we engage and onboard audiences before, during and after you go live.