Customer journey mapping and CX.
Creating value doesn't start with the brand – it starts with the customer. Understanding the customer journey map and managing the customer experience. These are some of our first steps to developing customer experience (CX) strategies that create new sources of value, transforming transactions and accelerating businesses.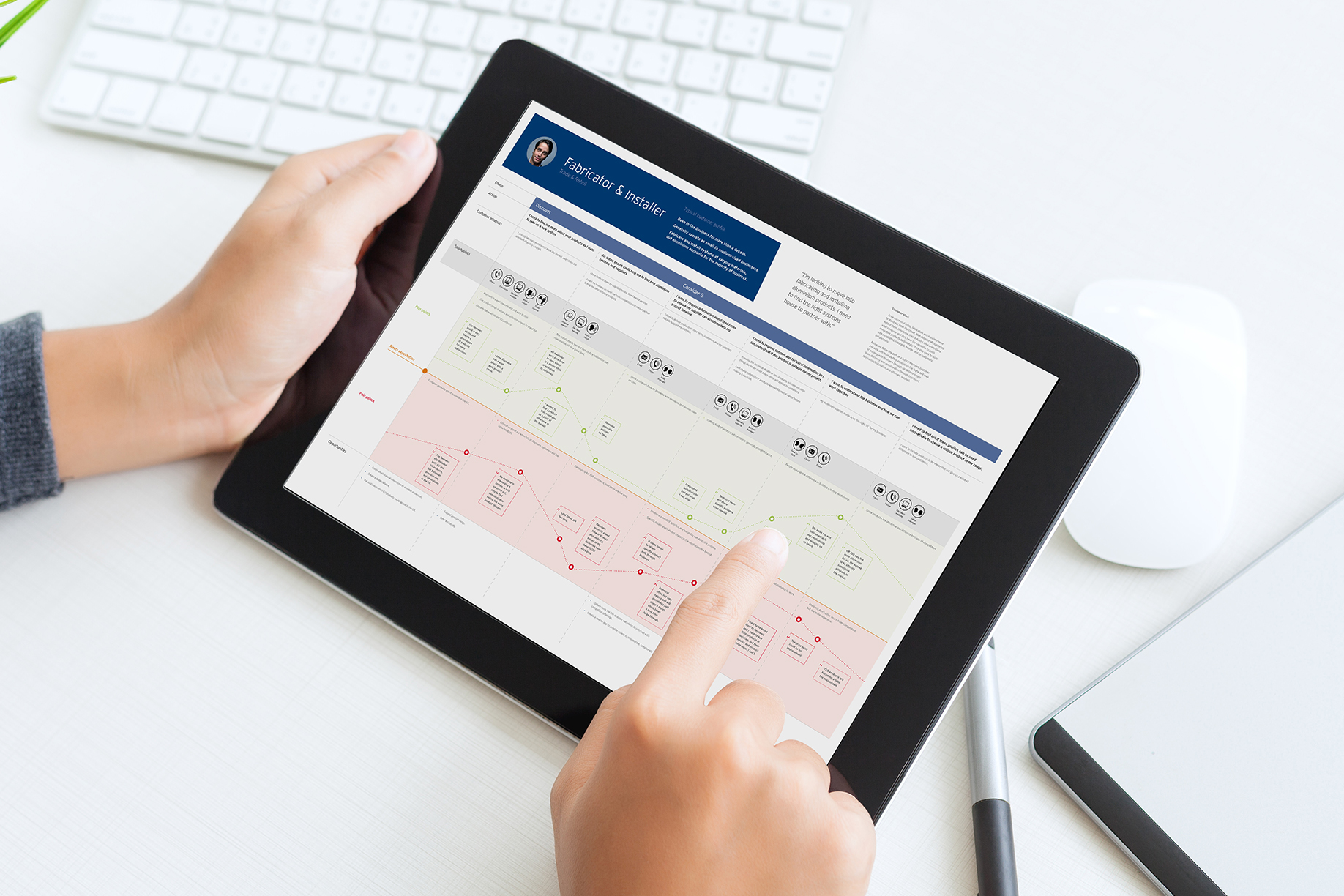 As part of the Explore phase of our 4E process at the beginning of all our digital marketing campaigns, customer experience journey mapping and CX analysis gives you a powerful toolkit for getting to know your customers in unprecedented depth. Whether you refer to it as a buyer journey or a user journey, a customer journey map shows you a complete visual representation of their journey, giving you everything you need to control your customer experience management.
Working as customer experience consultants, we explore every aspect of their relationships with your business, brands, products, and people, gaining views from every angle, so we can construct a comprehensive, analytical map of where your customers are, where they're going, and how you can enhance their experience at every step. This extends to the digital customer experience, with the buyer journey ever-changing in the post-digital world where an omnichannel marketing approach is required to reach every potential customer.
CX and customer journey mapping.
Stakeholder workshops.
Customers aren't just outside your organisation – the people who play a part in your business are some of the most important when developing customer experience. Through intensive exploratory workshops, we get to know them to better define what makes your business different.
Qualitative customer interviews.
After identifying your key customer groups, we delve into rich, insight-gathering interviews to engage them, and give us a clearer picture of their views, outlooks, opinions and needs – with unrivalled depth comes a greater customer journey map.
Survey development.
The most robust explorations blend the qualitative with the quantitative – so, to balance our interview insights, we expand the sample size with wide-ranging customer surveys for complete validation for a comprehensive customer journey map.
Thematic CX analysis.
With our core data in hand, we apply intelligent analysis and thematic identification to extract incisive insights and provable points around your customers, their journeys and their experiences.
CX mapping.
This is where our customer journey strategy begins to take shape. We visualise and construct an intuitive map of your customers' experience and journey for every persona and every touchpoint between them and your brand, ready for you to tailor their experience based on their needs.
Internal rollout.
Value creation starts from within, which is why we begin rollout of any potential campaign by engaging your people and stakeholders, securing buy-in right across your business putting CX at the forefront of everything.