Precision Micro is focused on detail. As a photochemical etching specialist, you'd expect it to be. But, following a management buyout, as the business spread its wings, it needed to focus on the bigger picture…
After leaving Meggitt PLC and striking out on its own, the first task was to find a new, unifying mission for its team. Having worked with Wyatt on the initial incarnation of the Precision Micro brand many years ago, the company turned to us to help it explore and form a new brand that would act as a springboard for the newly independent business.
01
Explore.
Our first step was to immerse ourselves in the business – past, present and future. Through in-depth exploratory research, interviews and workshops from the C-Suite to factory floor, we delved into what makes Precision Micro different. What enables it to devise the tiny, delicate components integral to machinery and equipment around the world? The answer lay in a unique fusion of art and science. Creativity and focus. Free-thinking artisanship and formulaic accuracy and repeatability. By fusing these, Precision Micro could fulfil any order – but then we went deeper still, uncovering the true driving force at the heart of the business. A desire to continually build and improve on this art and science – not tomorrow, but today.
02
Excite.
From this insight we formulated an internal proposition for Precision Micro around: Better today. This is all about how every single member of the business acts today. Competing today. Improving today. Making today count. By being 'better today', Precision Micro makes a better today for customers – applying art and science to create ever-more intricate components that make today better for the world around us. Surrounding this story, we built a new brand, visually realising the creativity and scientific precision of the business with a versatile suite of brand assets that breathed life and vibrancy into a business setting out on its own path.
03
Express.
Building a great brand starts from within – so, our rollout strategy was to begin with internal engagement. As well as the core proposition, visual identity and brand story, we delivered an internal brand toolkit to get Precision Micro's people behind the new idea. We then launched the new brand at an all-company 'town hall' event – bringing employees into the conversation, gathering their thoughts and feedback, and enabling them to play a very real part in the direction and future of their business. When the internal expression of the new brand was cemented in place, we then launched it to the world with a broad suite of materials, website design and literature, to show how the newly independent Precision Micro was committed to creating a better today.
04
Excel.
Initial responses to the rebrand have been astounding, both within the company and amongst the wider market. At a time when Precision Micro – newly fledged from its parent company – was faced with making its mark, the positioning of 'better today' gave it a clear mandate; a reason for being that continues to drive its people to ever-greater feats of precision engineering – and having a very real impact on our world today.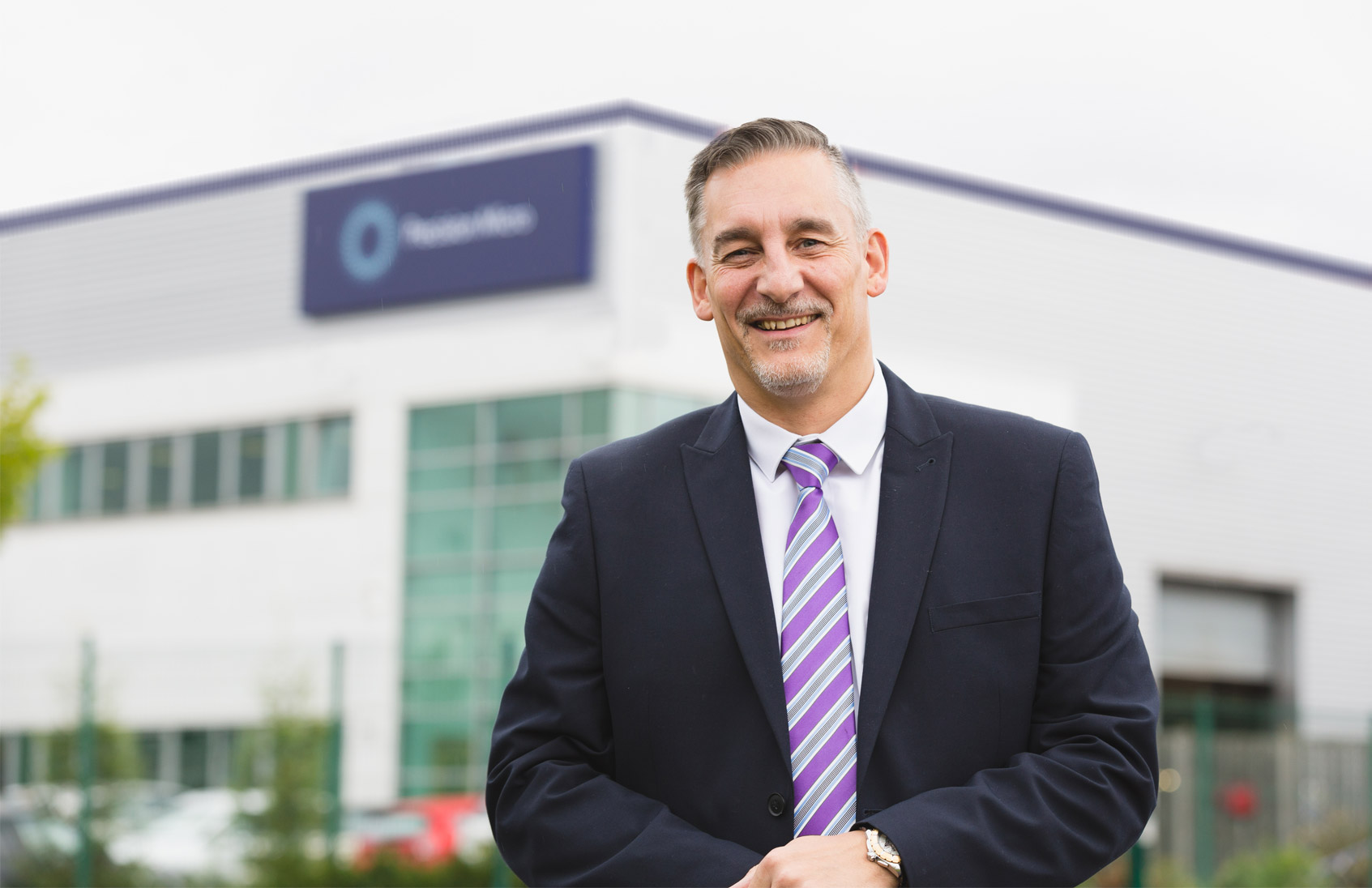 "Following the management buyout from Meggitt earlier this year, we wanted to give the business a refreshed identity to reflect the next phase of our growth journey, and the rebrand will help us continue to pave the way as a market leader in our field with a new purpose.
The 'Better Today' message reflects the vital role our components play in improving the daily lives of people around us, whether that's someone's life being saved in an operation to creating cleaner cities. It also reflects the commitment of the Precision Micro team from the shop floor to senior managers — to exceed customer expectations, not waiting until tomorrow to get the job done."
Ian McMurray, Managing Director of Precision Micro.