Digital Marketing
Strategy
How to overcome website limitations with content marketing
The B2B buyer journey has shifted, with digital-first interactions changing how we reach customers. Digital Content & SEO Manager, Lee Savery, talks about how businesses can navigate the marketing minefield when their website isn't up to scratch.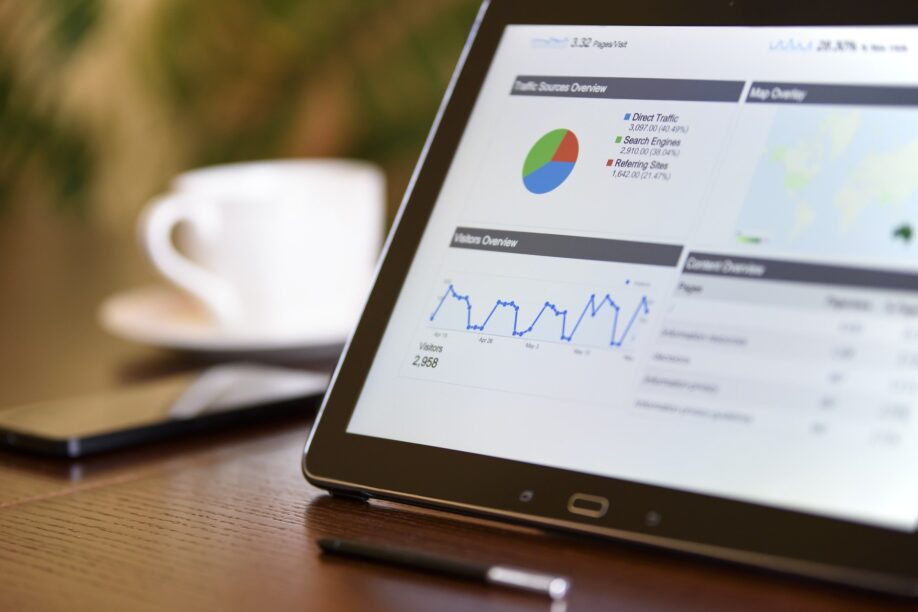 Thanks to the proliferation of technology and the coronavirus pandemic, people are turning to digital platforms to facilitate their needs. Digital adoption is accelerating like never before and consequentially, our expectations are changing.
We're living in an era of unprecedented technological innovation – after all, there are over 26 billion smart devices in use across the globe.
This digital revolution isn't just affecting eCommerce and B2C industries, but B2B as well. From bearings manufacturers to construction services and healthcare management, every business, no matter how big or small, is feeling the impact.
For example, post-Covid, only 20-30% of B2B buyers want to meet sales reps in person, and 90% of buyers said they're willing to go through digital self-service to make a B2B purchase (McKinsey).
As a result, the B2B buyer journey has shifted, with digital-first interactions changing how we reach, capture and sell our products and/or services to customers, and this change is here to stay.
Don't let page speed and user experience get you down.
This has placed the spotlight on websites, with renewed focus on page speed and user experience. There's rarely a week that goes by without someone posting on LinkedIn that 'poor page speed is the little death that brings total obliteration', or that if you have a rubbish website, you can say goodbye to any lead conversions.
These conversations do have great significance – if your website loads at a glacial pace, or a user has to fill in 11+ fields to sign up to a service or download a brochure, you'll struggle to capture leads. And as Google looks to launch the Page Experience update in the latter half of 2021, it's hard to ignore the buzz.
But not every business is able to implement page speed or user experience recommendations. We've had instances where we've worked on campaigns where a client doesn't have a responsive website and they were met with high bounce rates and low leads. We were able to overcome this problem, increase leads and stay on top of organic traffic by creating high quality content, mapping intent and using LinkedIn's own lead generation forms to help them.
Whether due to red tape and internal politics, resourcing issues, a lack of in-house skillset or budgetary restrictions, we've had experiences where global, national or local companies are faced with these challenges.
How to overcome website challenges.
For businesses who are faced with website limitations and don't have the ability to implement technical changes, there is still plenty you can do – and it all starts with creating great content.
Focus on creating high value content.
Earlier this year, Google announced it, "will continue to prioritize pages with the best information overall, even if some aspects of page experience are subpar." So, a website could score 100/100 on Core Web Vitals and loads faster than a laser beam, but if the content doesn't satisfy the user, there's a significant chance Google won't rank it.
Content is arguably the most important part of any marketing strategy. When you create authentic, high quality content that offers a solution to your target audience's challenges and satisfies intent, you can garner high quality backlinks and it will feed into your SEO and social media efforts.
From podcasts that focus on industry discussions and promote thought leadership to explainer or demonstration videos of products and services, or a whitepaper packed full of industry research and insight, high quality content plays a key part in attracting leads and helping them convert.
If you're faced with limitations when it comes to improving your website, then focus on creating high quality content that meets users needs.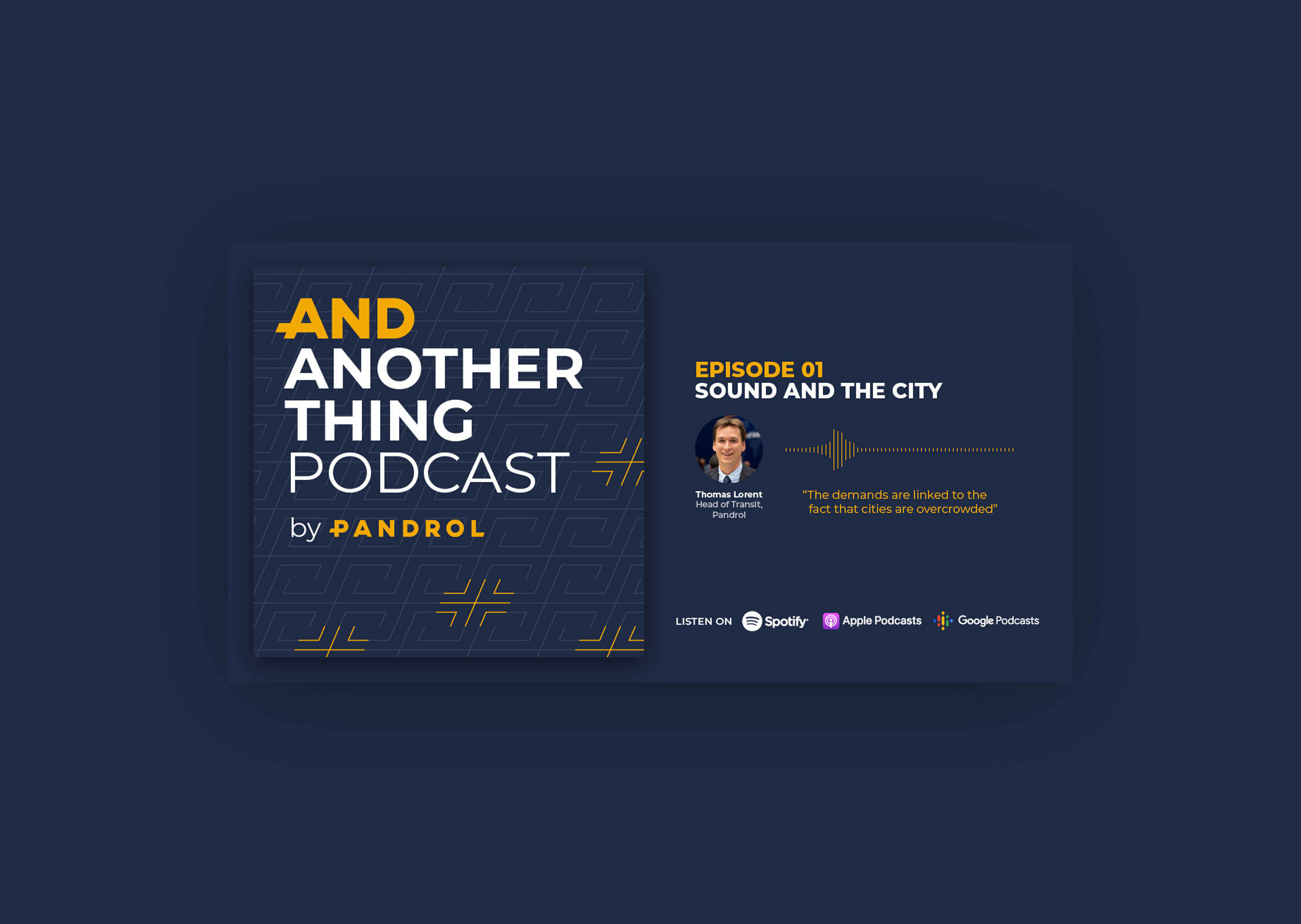 Find out how we helped connect the leader in rail fastening systems, Pandrol, directly to its audience, through high value content.
Get to to know your users' intent.
Creating high quality content that meets the user's intent is very important for any business (regardless of whether they can improve their website) so it's important that you understand exactly what their 'intent' is.
From undertaking search intent analysis to customer journey mapping or hosting workshops with key stakeholders and customers, there are several ways to identify what a user's goal could be.
How to find out search intent.
Keyword research makes the basis of any content strategy, and search intent adds a vital layer to your keyword research.
When you understand the search intent of your users and create content surrounding this, you can give "the best information overall" which is really important to Google. It's easier to map out search intent for eCommerce and B2C than B2B, but the same pillars still apply.
REGEXMATCH is great if you have to sift through hundreds of keyword suggestions, you can use the REGEXMATCH formula to complete a basic search intent analysis. For B2B, you can take the four types of search intent, place them against the conversion funnel and then tailor them to suit the industry and client in question.
This will help you identify the areas you're doing well in and areas that could be improved and tailor your keyword strategy, optimisation and content accordingly.
For more information on REGEXMATCH for search intent, check out Sheets for Marketers.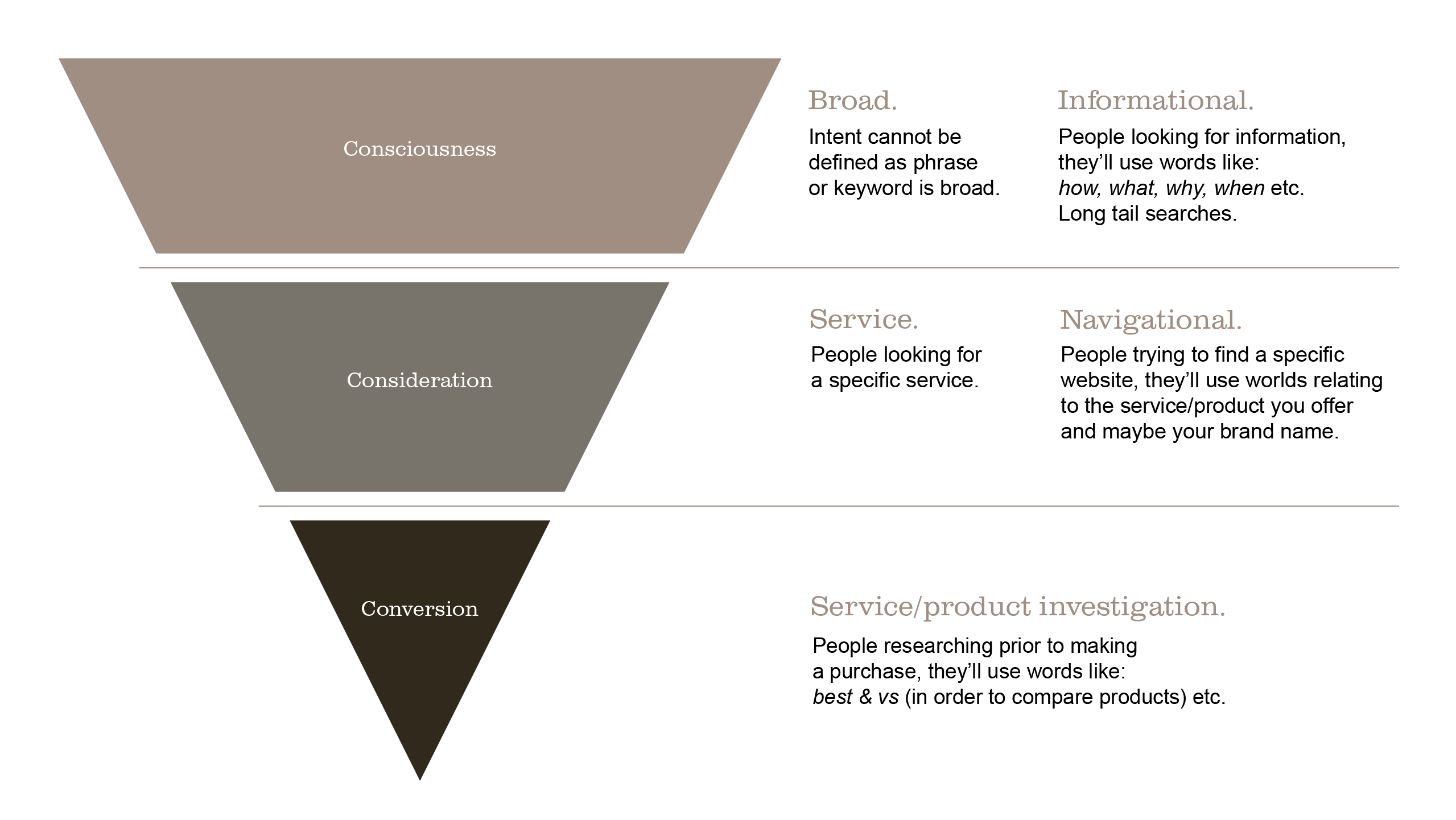 Make sure written content is to a high standard.
You could have the sleekest website, but if your content is poorly written and littered with mistakes, there's a chance you'll lose business.
Poor spelling, punctuation and grammar is unprofessional and gives the impression that you're careless. The same goes for large chunks of text and long sentences packed full of industry jargon.
You should ensure that every piece of content on your website is proofread before it is uploaded. There's also no harm in checking your core pages every few months and tweaking them.
You should also run your content through a Flesch-Kincaid reading test (such as Web FX's free Readability Test Tool) to make sure that your landing pages and articles are easy to read. Based on a 0-100 scale, a high score means the text is easier to read and low scores suggest the text is complicated and needs simplification. Scores between 60 and 80 should generally be understood by 12 to 15 year olds.
Readability can be difficult for B2B, especially in niche industries that use a lot of jargon and complex words. We've found success (and even ranked for some voice searches) after we've rewritten the content with the aim of scoring around 50 – 60 and breaking paragraphs of text up so the page or article is much easier to read for humans and search engines.
In niche industries, you will use more complex words and jargon due to the industry you're in. You should try to make your sentences succinct and as easy to read as possible.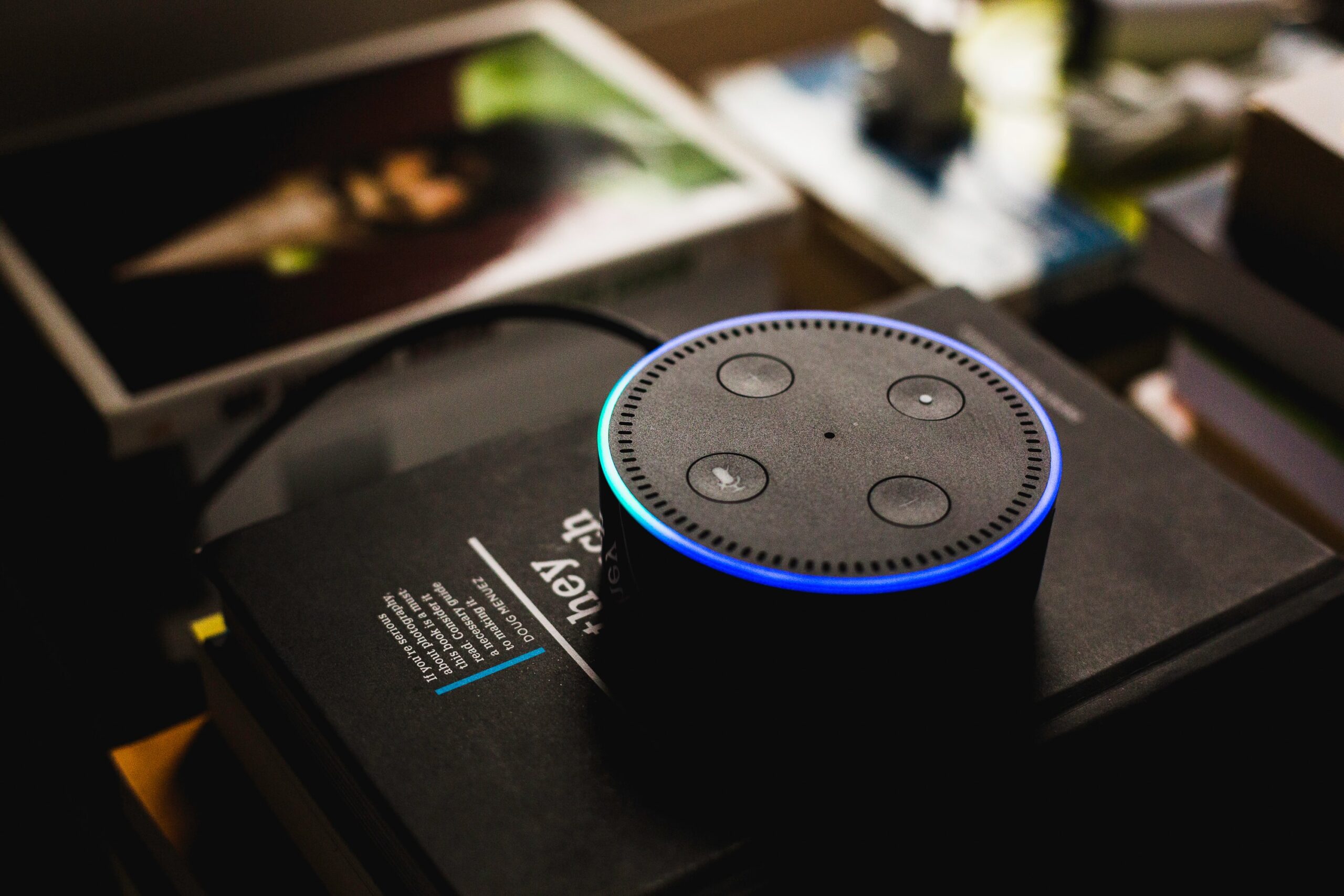 Make the most of paid social media features.
In 2020, 75% of B2B buyers and 84% of C-level executives stated that social media played a key part of their decision-making process. If you don't have targeted organic and paid social media strategies, then you're missing out.
Paid social is a great way for marketers to make the most of their budgets and get their business to a specific demographic. But if you're pushing lead gen ads that send users to a website that isn't mobile friendly or the lead gen form is buried at the bottom of the page, there's a chance you'll be met with high bounce rates, low conversions and significant discrepancies in your platform metrics and Google Analytics metrics.
However, poor website design or loading time shouldn't stop you using lead generation ads on platforms such as Facebook and LinkedIn. Whatever the reason, whether you can't reduce the amount of fields on your forms because they're pulled through from Salesforce, or you don't have a responsive website, then consider using LinkedIn's lead gen Forms or Facebook's lead gen forms.
You can even split test your ads and send users to the form vs the landing page – this may help you put the case forward to improve the website later on down the line.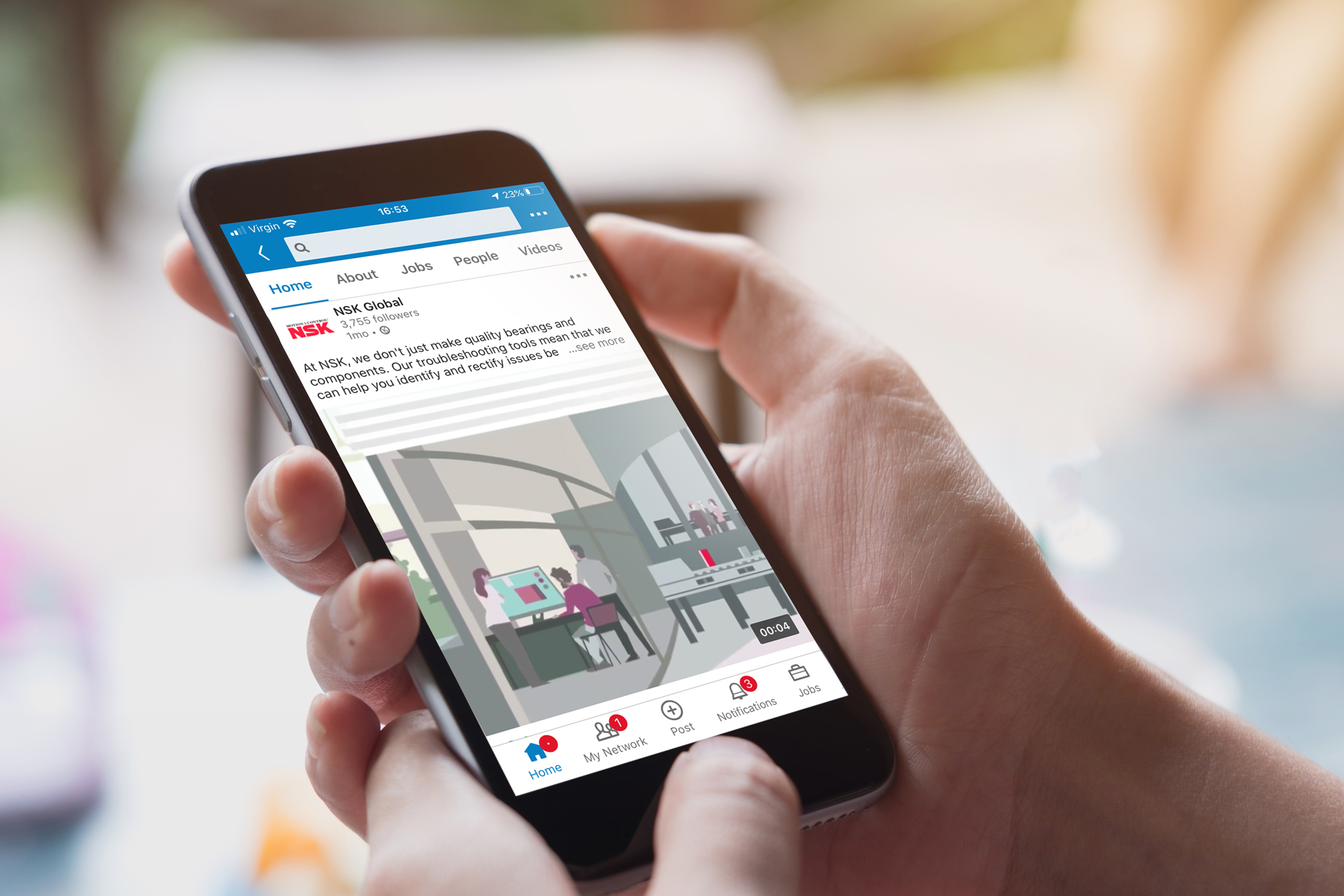 There may be instances where a lead gen form won't work and you need a landing page. For example, if you want people to download a whitepaper, a direct lead gen form on the platform is appropriate, but if you're trying to get someone to sign up for a consultation call or meeting then you probably need a landing page with more context about the company and service or product you're offering.
At Wyatt International we're firm believers in audience-centric marketing. We've said it before and we'll say it again: as long as you're creating high value content that best serves your customers, and you're putting the human experience first, you'll see success. If you'd like to speak to someone about your B2B marketing strategy or content marketing, get in touch with one of the experts at Wyatt International.