Intellectual Asset Marketing.
There's power in your processes. Intellectual Asset Marketing (IAM) can help identify, create and communicate the value hidden within your process – and within your wider business.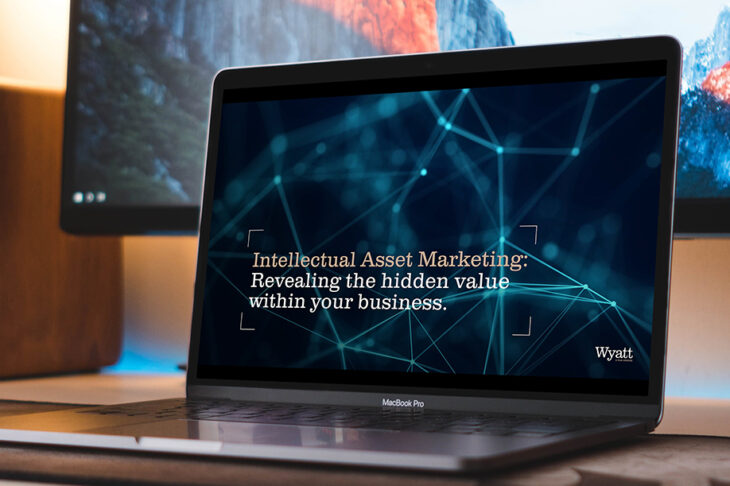 At Wyatt International, we work with you to identify the unique offering of your brand, uncovering processes and propositions that help accelerate value for your customers.
The B2B world is commoditised and intensely competitive. In some ways, your brand purpose – your 'why' – can lose its power and uniqueness. But, between the 'business' and 'brand', or the 'what we do' and 'why we do it', there is a new and powerful opportunity. By exploring and defining 'how' you do things, marketing strategies can be transformed to reveal true differentiation and real brand value.
IAM promotes the unique thinking and processes that drive your business offering. It creates ownable property and differentiation to build employee and customer confidence. And it enables you to justify your price points, drive decisions, build confidence and secure loyalty.
We can help uncover the value within your processes, defining a structure to inform strategic thinking, design architecture, creative campaign development and go-to-market implementation. Whether you're looking to generate more value from existing assets, or you're starting with a blank canvas, IAM gives you a powerful way to supercharge performance and accelerate value.
Uncovering your hidden value.
Designing your process.
If your journey is just beginning, we can help you uncover and identify your process. Through logical exploration, to expression and beyond, we will help you successfully design, package and promote your process to deliver real value to you and your customers.
Packaging your process.
If you've identified your process and service offering but are yet to shape your strategy, we can support you in creating a proposition and identity that enables us to promote your brand story across relevant channels – internally and externally.
Promoting your process.
If you have already identified and packaged your unique process, we will work with you to strategically elevate your proposition. We will extend your reach, optimise influence and enhance sales across your target markets – online, offline, nationally and internationally.