Wyatt does the double! A second prestigious recommendation.
Hot on the heels of a rise in our positioning in the B2B Marketing's UK Agencies Benchmarking report, we're now also among the PRWeek Top 100.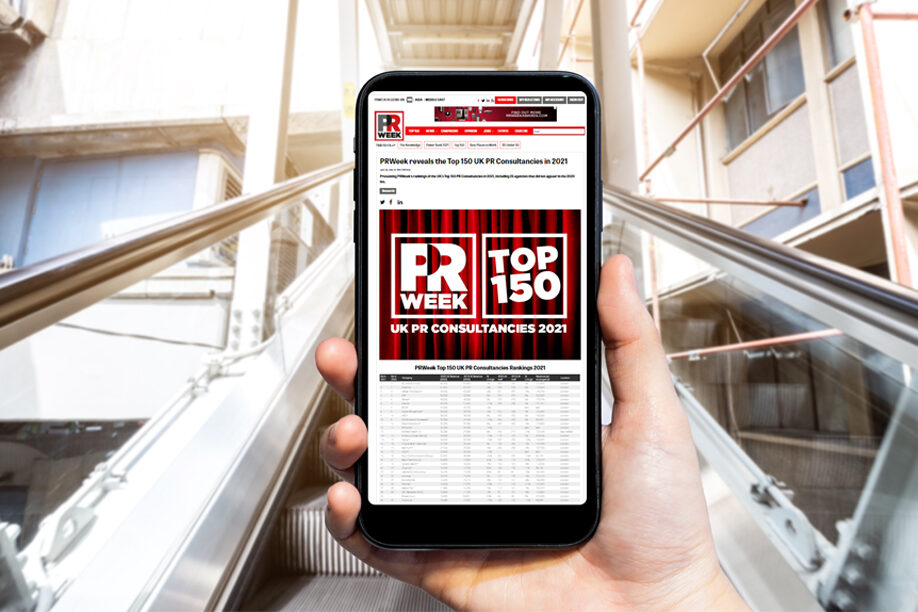 You know what they say about buses, about how two come along at once? Well, it seems the same can be said for industry recognition, in the form of two prestigious league tables which have seen Wyatt rise up the rankings.
Birmingham's highest rated PR agency.
Recently, we posted a blog about how delighted we were to be the highest ranked Midlands' agency in B2B Marketing's UK Agencies Benchmarking Report 2021. Well, we'd just finished off the last virtual bottle of Prosecco when more great news fizzed into the agency inbox. PRWeek's annual league table of agencies is now published, and we've risen 11 places, taking us into the top 100. That's not all either. We're also Birmingham's highest rated PR agency, and the 15th largest outside London.
Thought leadership and brand value creation.
PR has undergone an enormous shift during lockdown and predictably, digitalisation has been the driver. The goal for most businesses has been thought leadership as an enabler towards brand and business value creation.
With many traditional channels either closed or restricted, the focus for achieving this has been led by content. Businesses in every sector flooded the market with blogs, tweets, posts, white papers and video… in fact everything and anything to try to draw attention to their offer. The trouble is, the sheer volume of content combined with a lack of strategic focus also created confusion and digital fatigue. (Find out how to overcome digital fatigue in our blog: Retaining the human experience in a digital first world.)  To cut through this noise in a post-digital world, PR needed to be based on human experience, optimisation and audience first thinking. And it's here we like to think we made a difference.
Practising what we preach.
In early 2020, just as the first lockdown was biting, we published Breathe, a post-digital playbook which outlined ways brands could harness digital to engage more effectively with their audience and gain differentiation. Much of this had a strong PR and content focus, and we practised what we preached: digital and audience first thinking, multichannel activation, clear and purposeful storytelling and the use of sophisticated metrics to provide proof of ROI.
Because of this approach, we helped many of our clients make significant headway even in challenging times.
All of which has paid dividends in terms of business growth. And then along came the recognition…
Interested in seeing how we help shape your strategy in a post-digital age? Get in touch at hello@wyattinternational.com