Branding
Digital Marketing
Strategy
Breathe: A deep dive into a post-normal world.
As we head into the tail-end of 2020, there's still no end in sight to the turbulence we've seen this year – the only certain, it would seem, is that this disruption will continue.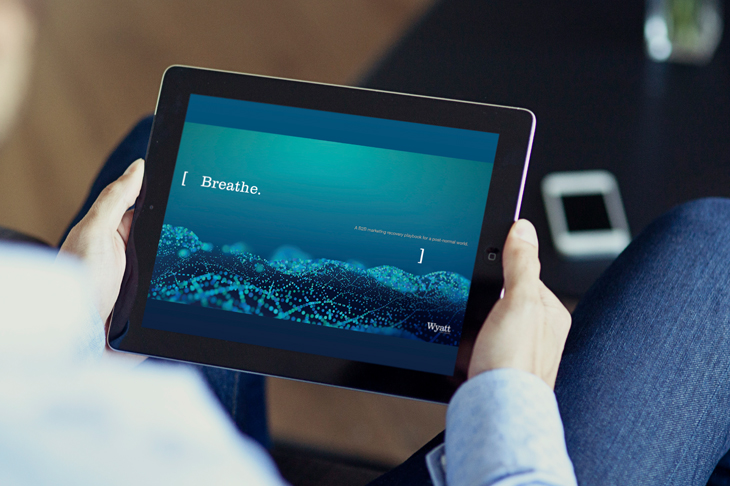 Which means it's more vital than ever that we learn to adapt and work in this brave new world; that we take the lessons we've experienced, and forge them into a new normal. And that requires taking a breath, then diving deep into the post-digital thinking that will shape the age to come.
This comes in the form of our latest digital release: Breathe – a marketing recovery playbook for a post-normal world. This is an essential piece of content for marketers of all levels and specialities. Encompassing everything from post-lockdown events to rewriting the rules of PR, to taking advantage of search and social strategies, to securing tangible, measurable results, it's a complete guide to creating business and brand value in a very different commercial landscape.
Free thinking. Fresh insights.
Breathe is the product of our team's combined expertise in brand and business transformation strategy and world-leading activation. Across eight chapters of thought-provoking insights and ideas, we guide you through the changing nature of communications and branding.
A crucial point throughout is that, while the COVID-19 pandemic has, by necessity, dramatically accelerated the digitalisation of the industry, some of the key approaches we've taken here at Wyatt for almost six decades ring as true as ever. A relentless focus on the customer experience and human-centric thinking; the importance of telling compelling stories across channels and platforms; the vital need to build brands from the inside out, by living your values every day.
And, of course, the ultimate focus of Breathe is simple: value creation. We're living in a time when all of our senses of value are being rewritten. So, how can marketers focus in on the value that matters, and build it for your own business? The answers are within Breathe.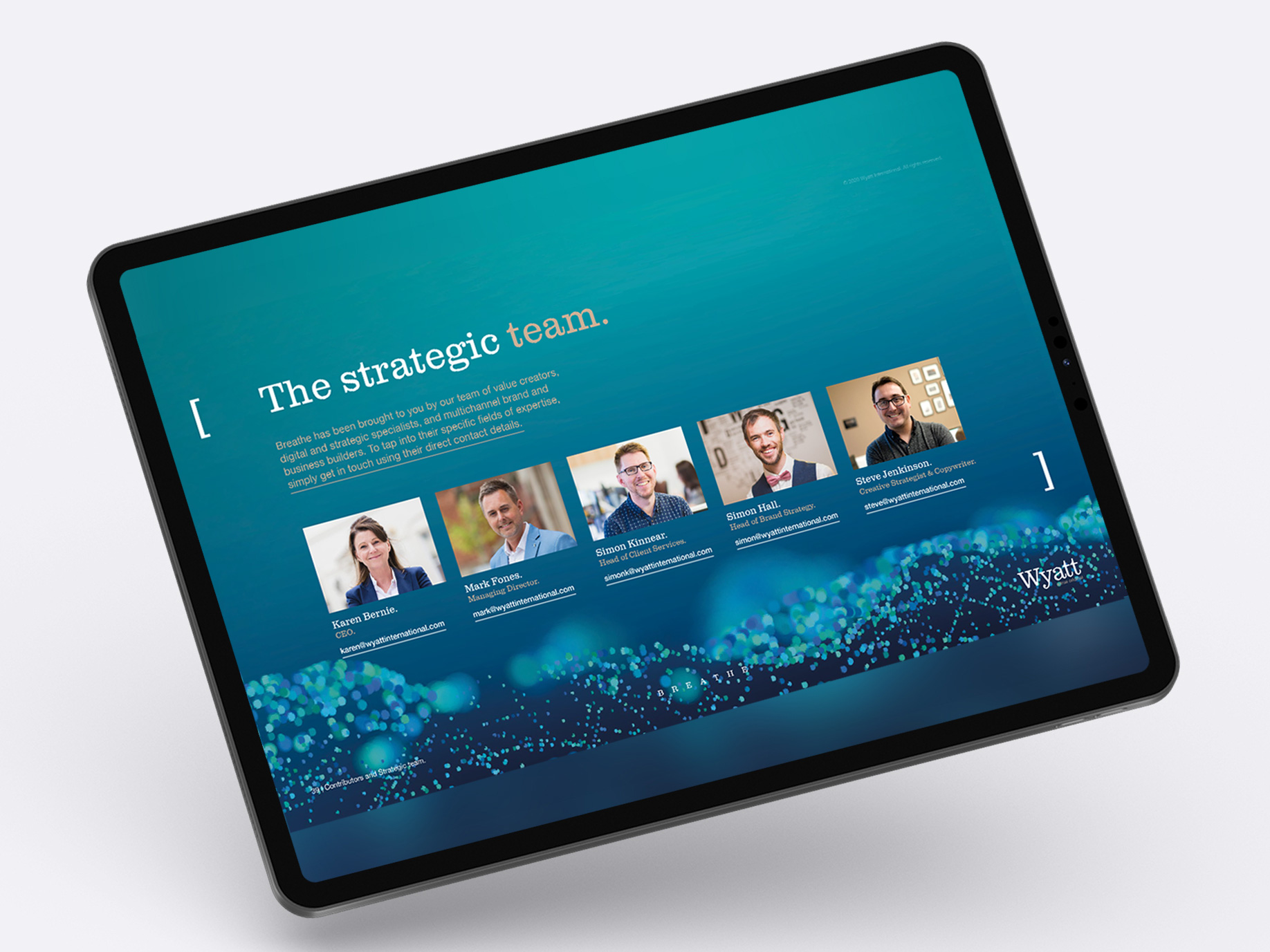 Request your copy.
It's easy to get your hands on a digital copy of this essential playbook: simply send a request to breathe@wyattinternational.com, and we'll get it over to you. Then, all that's left is to create some space, grab a drink, and take it all in – a breath of fresh air for a post-normal world.