Value rising: Benchmarking B2B Agencies.
We're proud to have a place on the B2B Marketing's UK Agencies Benchmarking report 2021!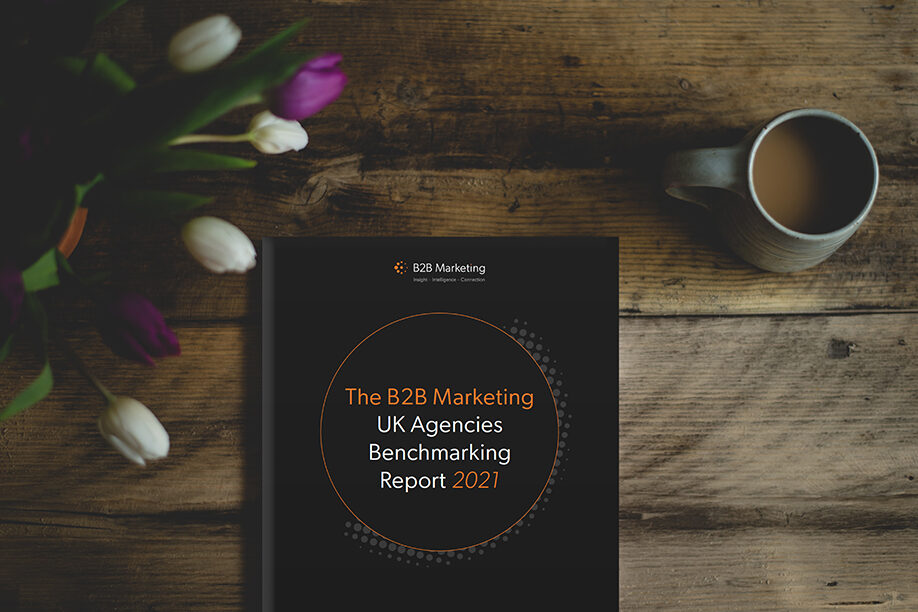 It's been a full year since lockdown was announced. One whole revolution around the Sun. And what a year it's been. At this juncture, it's good to look back on how the B2B marketing and branding industry has fared – alongside the findings from the B2B Marketing's UK Agencies Benchmarking Report 2021.
Celebrating the resilience of the B2B sector.
This year's hotlist of the UK's top B2B marcomms and branding agencies makes for fascinating reading, with old names and new forming a dynamic picture of an industry that's remarkably resilient; that's buoyant and thriving – especially compared to the brutal realities of life in the B2C sphere.
Delving a little deeper, we see the industries that particularly bucked the downward trends of 2020 – notably ones like construction and manufacturing. Certainly, from our own client experience, we can attest to the strong performance and ambitious goals for our clients right across these fields.
Steady upward movement.
All of which gives us a great footing for the news that (face it) all of us are waiting for – how did we do? Where did we place in the challenging year gone by?
Well, it's great news: the 2021 report sees Wyatt International rising up from 2020. Not only does this put us in the upper echelons of B2B's finest, but it sees us ranked as the highest-rated Midlands B2B agency appearing on the list. Not a bad year's work – and proof that smart positioning is the key to success in a very different age.
Proving the power of post-digital positioning.
2020-2021 saw us launch our new vision and mission for our team. One rooted in the enduring need for brand and business value creation. That's what organisations seek, it's what people look for, and it's what we unlock: diving into the heart of our clients' brands to find the value at their core, then deploying multichannel, post-digital thinking to transform performance.
It's been a year where the proof of this has been matched by the realisation of our bilateral business approach: combining consultancy and activation to deliver the kind of value that's beyond the capabilities of sole B2B marketing consultancies or pure play creative agencies.
And it's been a year where we've seen our team expand significantly – bringing in new talent to meet demand across sectors and channels, and give us a strong platform for further growth in the years to come.
So, onward and upward – with a firm focus on what's always mattered, and what matters now more than ever: the ability to secure and deliver true value.
Want to know how we can create value for your brand and business in a post-normal, post-digital age? Get in touch at hello@wyattinternational.com