Wyatt celebrates partnership with leading global brand Forbo Flooring Systems.
Accelerating brand awareness and delivering strategic support are top of the agenda for spreading the Forbo message.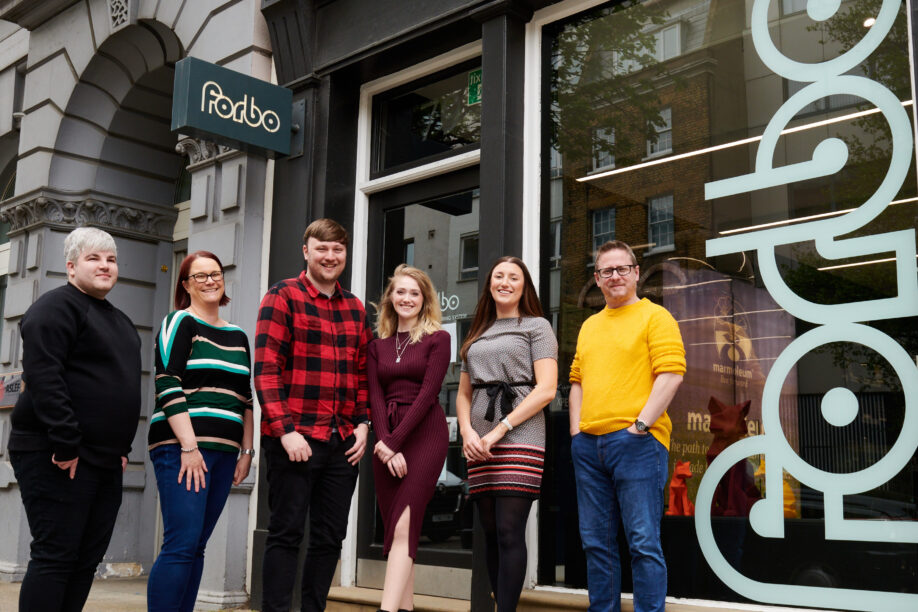 As UK Digital Agency for Forbo Flooring Systems, the market leader in high-quality commercial floor coverings and total solution flooring projects, our strategic multi-channel campaigns will supercharge Forbo's brand and business performance, promoting its position across digital platforms as the leading commercial flooring supplier amongst its key target market sectors.
Forbo prides itself on providing innovative products that empower and motivate people while protecting our planet to create a better environment. With sustainability at its forefront, Forbo's main linoleum brand, Marmoleum, is one of the most sustainable floor coverings in the world.
As a specialist brand strategy and communications consultancy, Wyatt is delivering strategic support to SEO, PPC and social media marketing campaigns and is also helping Forbo further its message on sustainable flooring and the importance of neurodiversity in the built environment. We've also worked with the wider Forbo team on customer journey mapping, to help enhance customer experience moving forward.
With a market as niche and competitive as the commercial flooring sector, Forbo understands the growing importance of online and digital platforms to promote its innovative ranges of commercial flooring as well as the advantages of having expert support accessible all in one place.
We are excited to be working with one of the leaders in Forbo. The multi-channel campaign we will be implementing intends to elevate Forbo's business offering across all digital platforms. And this campaign is proof that more clients need to combine content, search and social to create brand-based value in the post-digital world we now live and work in.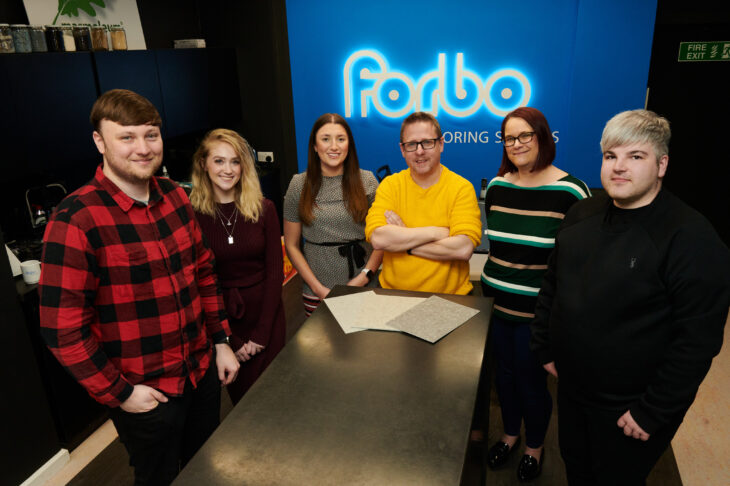 Founded in 1964, Wyatt International is the longest-established bilateral B2B brand strategy and communications consultancy built for complex, specialist sectors in a post-digital world. Despite our heritage, we are an agency focused on the future. We operate as an agency and a consultancy in one, combining strategy with audience-first activation to understand our client's business needs and accelerate value creation to deliver bespoke projects.
Wyatt International is ranked in B2B Marketing's Top 30 Global Agencies, PR Week's Top 100 Consultancies (No 1 in Midlands with HQ in Birmingham) and more recently has been recognised by The Drum amongst the top 15 independent agencies in the UK and no 1 in the Midlands with HQ in Birmingham. The business also won the Best Branding Award at the CIM's Construction Marketing Awards 2021 and has recently been shortlisted for awards by the PRCA in both its DARE and Platinum Awards Programmes.
Forbo joins our long list of clients providing services to the commercial sector. As B2B specialists, we have almost six decades of experience in the marketing of building products, making us the perfect partner for Forbo, and brands like it.
Want to learn more about how we can accelerate value creation for your brand and business? Get in touch to arrange a meeting with us at hello@wyattinternational.com