Success & Succession: leadership developments mark new era for Wyatt.
Wyatt International, the Midlands' longest-established branding and communications agency, is making two changes to its leadership team following a period of strong, substantial and sustained year-on-year growth.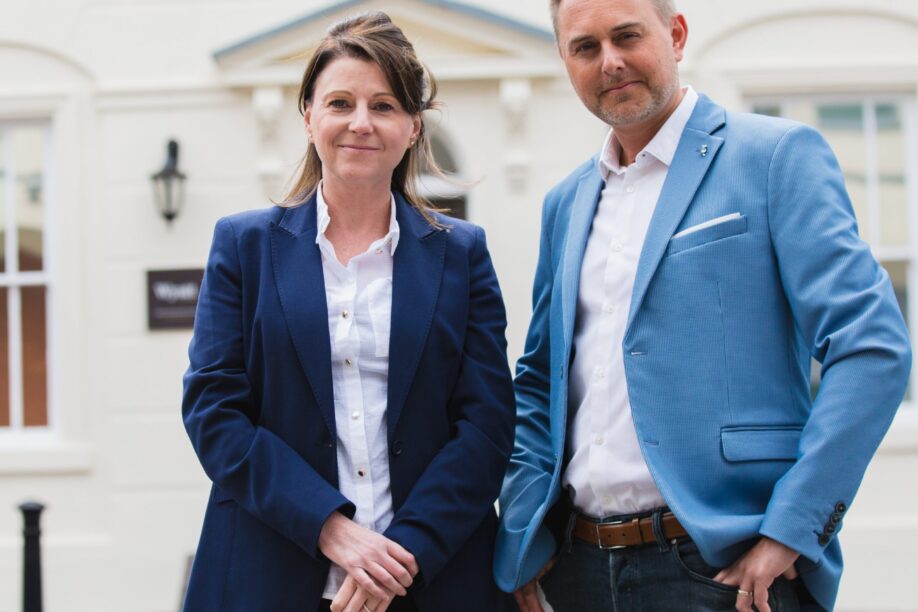 Former Managing Director Karen Bernie moves on to become the agency's Chief Executive Officer, taking a strategic role in long-term vision and planning, having overseen 30 years of success at the helm of the business.
Succeeding her as Managing Director is Mark Fones. Fones is far from new to this role, having been with Wyatt for nearly a decade. His roles at the Birmingham-based agency include Deputy Managing Director, and prior to that he occupied the role of Executive Creative Director.
The moves follow Wyatt's most successful year in its 55-year history. Success has been down to partnering with major international brands, as well as recruiting the industry's top talent, referrals and returning clients. The unprecedented growth has seen Wyatt once again be ranked amongst the top performing agencies in national and global league tables.
Taking on the mantle of agency MD, Fones said, "When I joined Wyatt, I didn't want to be part of just another conventional agency. I wanted to build a unique business with a clear purpose. A place and a group of people whose work had real meaning and significant impact. Almost ten years on, my feelings remain, and my vision enhanced.
"At Wyatt, we are here to partner clients who are searching for differentiation, focus and change. We challenge convention and push the boundaries that hold business transformation back. Our mission is to create and tell the most powerful and emotive stories that help major B2B brands outperform in complex, specialist and increasingly crowded global markets."
Reflecting on her leadership of Wyatt and what the future may hold, Bernie added, "It's rare for an independent agency to be in business for over 50 years and be able to re-invent decade after decade with positive change and growth.
"The agency's success has been built on strong foundations created by our Chairman Brian Barrett – one of the original founders – and I have been proud Wyatt has continued to flourish through my leadership as I followed in his footsteps. Now, as we focus on our future, there's no better person than Mark to take us forward operationally and to build on our successes."
Wyatt's leadership changes also follow the agency's shift to an adaptive strategy model – the '4E' process of Explore, Excite, Express and Excel – and a client-focused structure of multidisciplinary clusters. The agency's portfolio includes brands such as BMI Group, Armstrong Ceilings, Perkins Engines, Bosch, Trelleborg and DSI Underground working across a range of multichannel, multi-territory campaigns.
Find out how we break boundaries and tell stories for businesses across the globe and get in touch at explore@wyattinternational.com or call +44 0121 454 8181.