Up in the AIr: is the future of copywriting really under threat?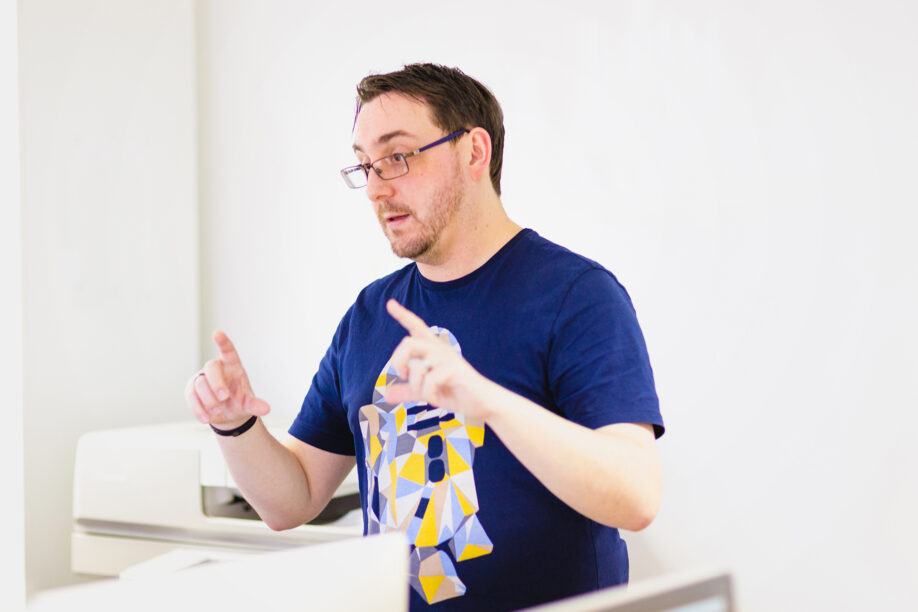 I'm Steve, Creative Strategist & Copywriter here at Wyatt International. And, as a copywriter, watching AI gain traction and popularity feels a bit like standing in the middle of a dual carriageway…
Despite its many pros, AI is a growing cause for concern across marketing and media (basically, any industry that involves content creation). Why? You only have to glance at ChatGPT, for example, to notice its aptitude for reading and producing 'text-based data' (a cruel reduction of our craft, but more on that later).
Our very own Head of Digital, Matt, recently covered some of AI's potential in his post, 'AI, hallucinations and a court of law'. His main reservation was regarding originality, stating that 'using AI data alone will only get us part of the way there', which is in concerning conflict with PwC's assertion that 30% of jobs will be at risk of automation by the mid-2030s. We're a notoriously independent bunch, but 30% less brainpower across the wordsmithery cosmos isn't going to help anyone – nor any brand.
It's important, first of all, to understand why copywriters are so crucial to any marketing strategy. Going back to basics, copywriting is 'the act or occupation of writing text for the purpose of advertising or other forms of marketing': clearly objective-driven and thus prime AI fodder. However, rarely is copywriting mere 'text'. Particularly within our Accelerator team, its careful crafting forms an essential aspect of both brand strategy and creative development.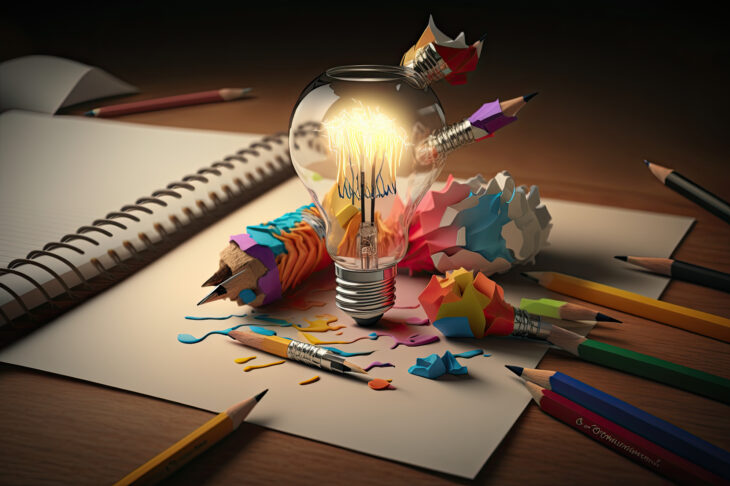 Copywriting covers a lot more than just blog posts, headlines, or social posts – especially when you involve strategic thinking. It can be as creative as developing a cross-platform campaign concept sparked from a single lightbulb moment, or as detailed as checking over the minutiae of grammar and syntax in a long piece of technical B2B copy. Most importantly, it's a craft. Which is why, when AI is involved, this is no longer just a defence of copywriting – but a defence of craft in all its forms.
The World Economic Forum says that AI 'can support humans [in generating new ideas] by catalysing human creativity'. More clumsily put, AI does not suffer from that oft-lamented old foe, writer's block. Treating it as a springboard, particularly for short-form copy and social media, is – and I use this with caution – harmless. We could use AI copywriting as our skeleton, which we 'real' copywriters give meat to, and, more importantly, soul.
Then again, AI does not suffer from writer's block, because there is no writer in which to block. When words become data, we lose meaning. You – a mechanical lubricants business, perhaps – might be reading this, thinking 'we're a mechanical lubricants business. What meaning do we need?' To which I'd ask, what do you want meaning to mean? Meaning isn't some fluffy, intangible sentiment that, in the B2C sector, might tell consumers that these trainers mean a more fulfilling sex life, or that this insurance policy means your toast tastes better tomorrow morning.
In B2B, meaning is purpose. Meaning is brand. Meaning is the conversation that happens around the written word; it's what we infer and believe about a business that is never explicitly said. When words become data, meaning is replaced by hollow promises mined from uncanny valley. If the very bones of a concept, campaign, or even a 'simple' line (spoiler: it's never simple) become artificial, then how can we effectively communicate with people, let alone businesses, at all?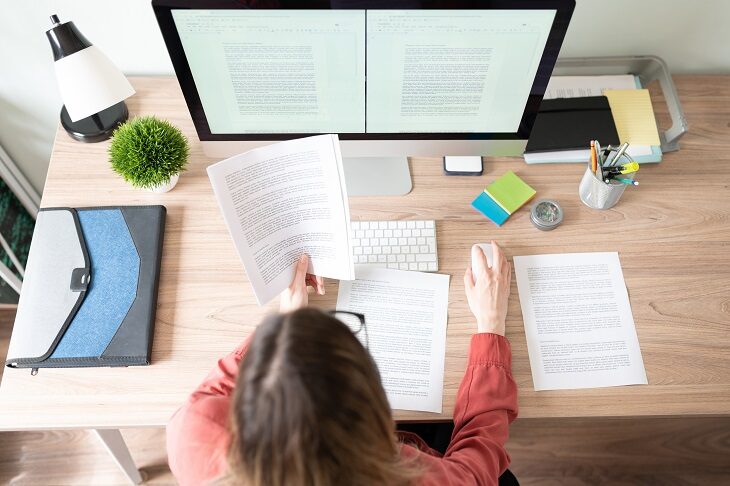 Surely, though, this is my objection; the objective-driven problem I was talking about, which AI is so suited for? Yes and no. I am confirming that AI is successful for the reasons it's successful. But words aren't data. They're not just information; they're story, subtext and identity. Words are the blood of humanity, and sure, AI can tell you what you need to know, to a point. But it can't give you inference or opinion or belief. It can't care.
If copywriters are going to survive and thrive in a world where AI has an increasingly steadfast grip on the pen, then resistance isn't futile, but a necessary strategy inextricably entwined with acceptance. If we submit to the threat of AI, then not only do we lower the bar for even passable copy, but we aid the eradication of empathy; of knowledge; of client-agency relationships that are built on trust, focus and passion.
At Wyatt International, we pride ourselves on being a true original. This applies to every facet of who we are, from our thinking to our strategy to our people. Building human connections is at the core of what we do: while the use of AI to write copy grows, so does our passion for honesty, authenticity and accelerating businesses.
Matt is right. Using AI will only get us part of the way there. What that way is, is up to us to define. And that's not something AI can do.
Get in touch to find out how we can help you elevate your brand and accelerate your marketing: hello@wyattinternational.com.