Talent motivation and strategy.
Creating data-driven, actionable intelligence around key audiences to supercharge employer branding and employee engagement activities. Through our Accelerator Consultancy and team of talent-focused strategists, we help international, industrial, and specialist B2B brands understand and build more powerful employer brands, employee communities, and connections with target talent pools.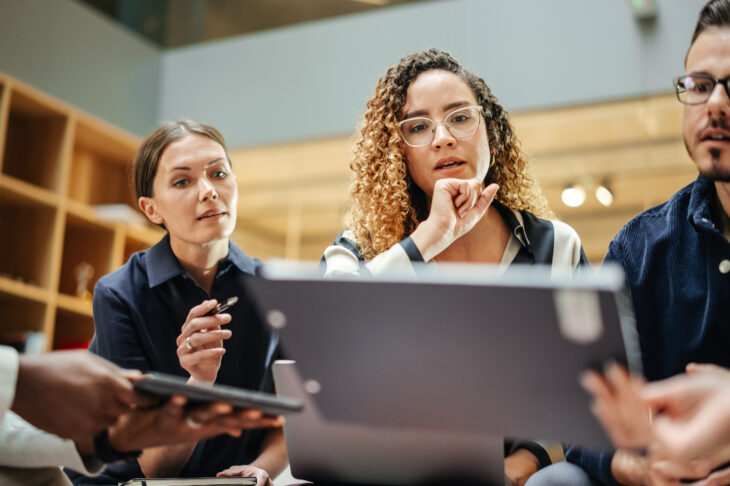 In a world where diversity and inclusion drive greater purpose and performance, successful employer branding must be underpinned by authenticity. Such a desire will not be accomplished without a real understanding of your brand challenges, opportunities, and current perceptions. Working alongside senior stakeholders, we conduct workshops and interviews to identify the possibilities and pitfalls within your business.
In a post-digital world where the virtual eliminates borders, B2B brands have ever-evolving pools of talent to explore and engage – often in specific locations and scattered across different regions.
By investigating new and emerging talent pools, analysing employee lifecycles and HR processes, and reviewing recruitment marketing and talent engagement strategies, we can support you in developing, delivering, and deploying go-to-market Employer Value Propositions that resonate across channels and continents.
Driven by authenticity.
Talent pool insight and evaluation.
Through research and evaluation, our Accelerator consultancy will investigate behaviours across established and newly identified talent pools.

By understanding internal and external perceptions, we will analyse international, specialist and emerging markets to assess specific motivators, develop data-driven talent profiles and create actionable intelligence.
Employee Value Proposition and employer brand design.
Creating an effective and authentic Employee Value Proposition (EVP) requires quantitative and qualitative research. Through comprehensive analysis we delve deeper into your organisation's potential and promise to employees.

By gathering intelligent insight, we develop your EVP, build out your Employer Brand and form new strategies to enhance and improve recruitment marketing performance and talent attraction success.
Employee experience and engagement communications.
Once the EVP is set and the Employer Brand is designed, the next stage is to align management and engage the workforce. We conduct executive coaching, specialist team training and work with key stakeholders to create understanding and unity.

In turn, this approach informs employee engagement strategy and directs internal communications activities – all to drive higher levels of loyalty, purpose and performance across your business.