Data analytics and evaluation.
Measuring the value we create in the post-digital world depends on marketing data – gathering it, understanding it, evaluating it. So, we match big ideas with big data, through our B2B data analytics specialists and real-time reporting.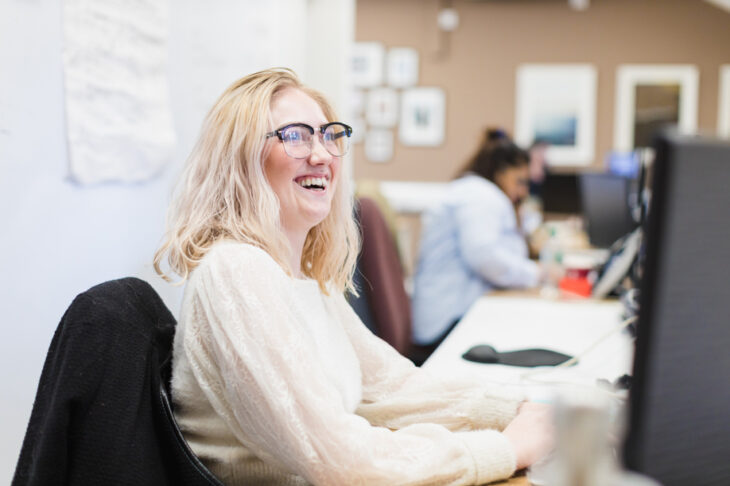 With expertise across the field of B2B data analytics, we hold our ideas to account through cold, hard facts, from the performance of your digital channels to the impact and engagement we create. It's all down to the data.
Using proven B2B Google Analytics tools as well as designing and applying our own evaluation criteria and reporting dashboards, we maximise visibility and control over all elements of our campaigns. And we work with you to extract meaning from that data, using intelligent analysis to clearly and simply demonstrate our objective impact.
Analytics and evaluation.
Analytics set-up.
Digital thrives on data – and, whether you're new to B2B web analytics or expanding your operations in the field, we can help you set clear conversion goals and generate intelligent, actionable and, above all, valuable data.
B2B web analytics.
With a dedicated team of analytics experts continually monitoring and measuring the performance of your websites and digital activity, we help you implement the conversion funnels that matter for non-transactional B2B websites.
Google Analytics and Tag Manager specialists
Our data specialists give you more meaningful insights from Google Analytics, while implementing and integrating Google Tag Manager to monitor specific website events, including form submissions, link clicks and downloads.
Excel dashboards.
Every part of our B2B data analytics offering is clearly and simply distilled and delivered through our custom-built dashboards – granting anytime, anywhere access to actionable insights and reports on your campaigns.
Benchmarking.
We don't just delve deep into data to find value. At the outset of any digital campaign, we take a wide-angle view of you versus your competitors, to give you a clearer context for everything that follows.
Conversion.
The complexity of the B2B customer journey can make it difficult to track conversion – but, through rich insight and data analytics, we can closely follow, tweak and optimise performance as we go, amplifying conversion.