Business transformation consulting.
We unlock the value that turns organisations around. Working with private equity partners, the C-suite and management teams, we take businesses and brands in brave, new, commercially successful directions.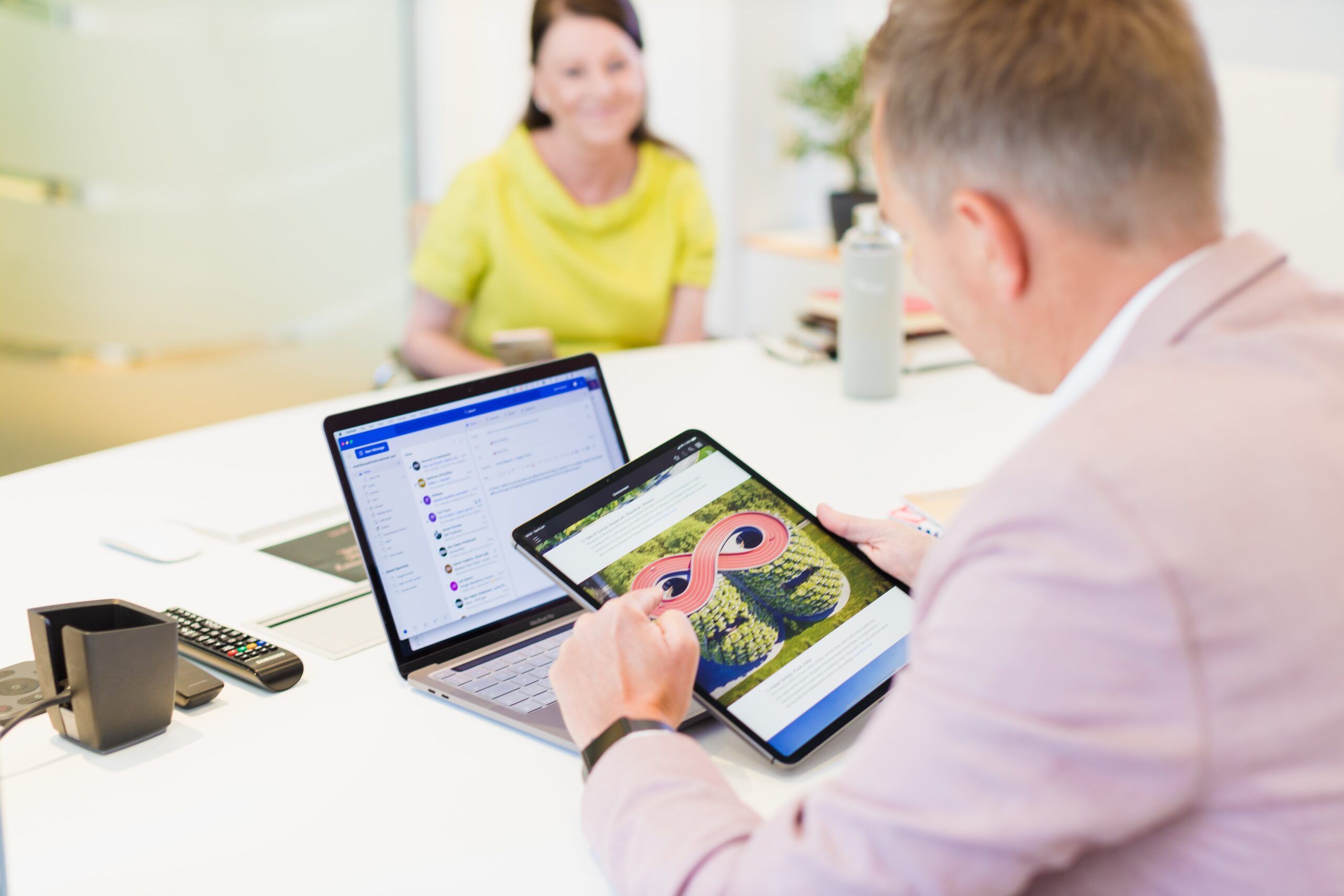 As the first bilateral consultancy, we're a business transformation agency for the post-digital world, working at all levels of a business to shape both transformation and transaction strategies that set it on a better path.
For more than 50 years, we've shepherded businesses through change, overhaul and turnaround – and, given the rate of change in that time, we're the perfect partner to help brands and businesses navigate the new normal, finding new sources of value, and giving your people new reasons to believe in your mission, direction and future.
B2B business transformation consulting.
Brand and business transformation.
The first strand of our bilateral consultancy offering is wholly focused on transformation: devising the brand-led strategies and direction to secure the value that can turn around a business' fortunes in the post-digital age.
Transaction consultancy.
For the second aspect of our bilateral offering, we focus on the changing ways that the world buys and sells – and positioning your business for sustained success by easing, streamlining and optimising these transactions.
Research & insight.
From stakeholder workshops and immersion days to market audits and data analysis, we gather all the necessary information – and then apply intelligence and focus to extract the insights and value to transform your business.
Creative integration.
Once we've set out a robust business transformation strategy, we have the team in place to activate it. We draw on our full creative offering to bring plans to fruition across every channel and every territory required.
Brand launch strategies.
The best brands are created from the inside out – so, from employee engagement and internal communications strategies to market rollout, we identify the ideal way to launch for maximum impact.
Metrics and reporting.
Our core concern is business brand value creation – and measuring this is integral to both your success and ours. With clear metrics and cutting-edge reporting, you can see the difference this value makes in real time.