Fletch celebrates five years at Wyatt International.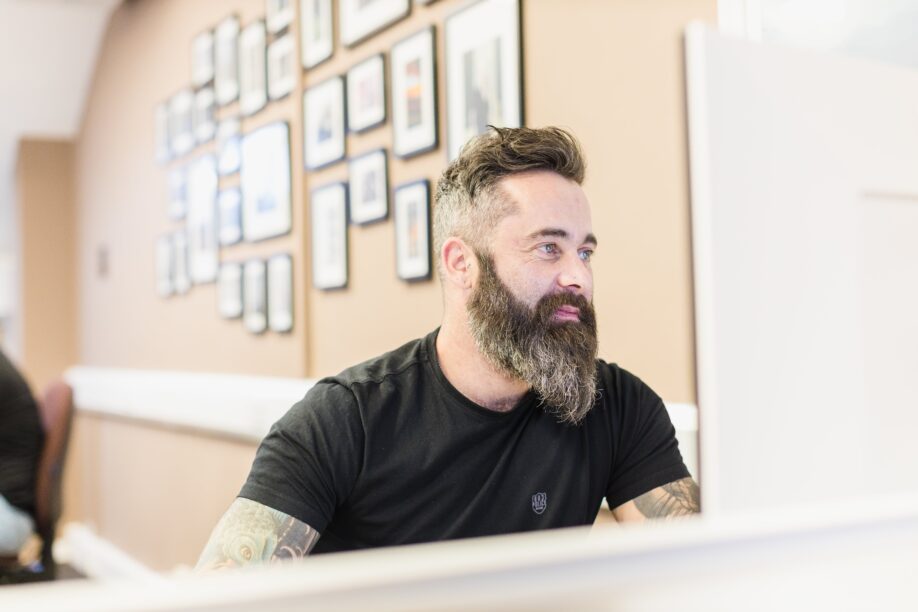 "I like to tease them…"
"How would I describe my role?"
*pause*
"On paper, I'm the Senior Designer but in reality, I get stuck into almost anything creative – and sometimes not so creative. I guess that's the diversity that comes with our client cluster model, we're not a typical agency that has one design studio. We have dedicated creatives that are a part of our client activation teams, which means we get to see the nitty gritty, and sometimes the not-so-pretty process that results in a design brief.
"But yes, I am Wyatt International's Cluster Two Senior Designer – I head up all creative campaigns and processes within the team, and oversee our junior and graduate designers."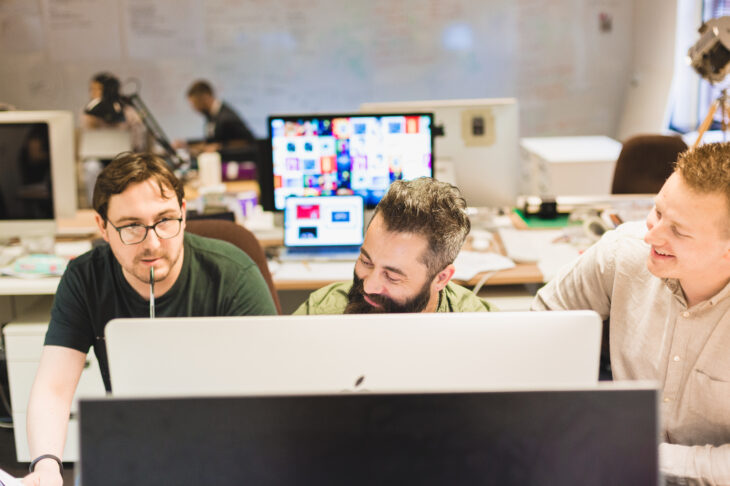 Rip it all to shreds.
"I joined Wyatt five years ago now, I can't believe how fast the time goes! I started as a middle-weight designer and had always been used to the siloed nature of agencies. 'The creative department' versus the rest. However, although skeptical at first, I can see how beneficial it is to be a part of a cluster team that is dedicated to servicing a select number of clients. As a creative, being part of those initial conversations and watching marketers and PR specialists discuss campaign ideas is so valuable. It enables me to have input from the beginning and really envision what it is the client wants.
"Let's face it, sometimes I'm all in, and other times I rip it all to shreds. With a smile, of course. But it's that honesty and integrity that's made me successful and respected in my role. I only want to deliver the best, and if something isn't right, I'll say. This transparent approach has worked wonders for myself and our wider team and has resulted in award-winning design work."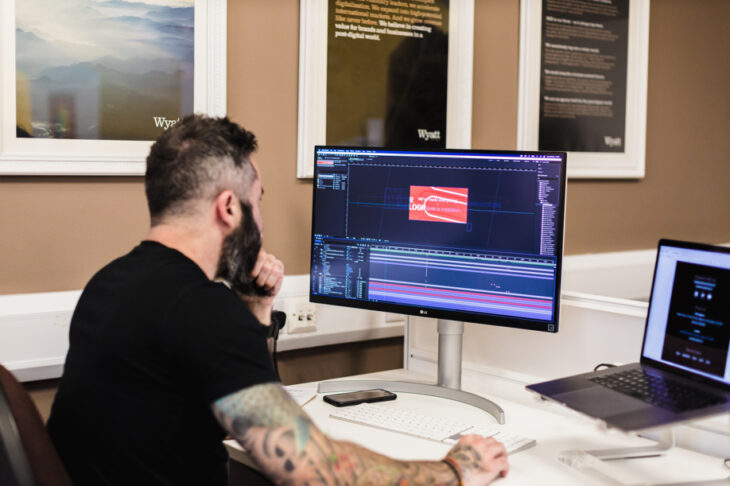 Big project, big wins.
"One of the best projects I've been a part of was for our client Zentia – previously known as Armstrong Ceiling Solutions. We rebranded one of the best-known names in construction and won in the 'best new brand' category at the Construction Marketing Awards.
"We reimagined the business, created a new brand and launched it into the market. This was a brilliant project and a fantastic example of how beneficial it is to have designers in the room from day one. I worked with the client to explore naming conventions; I created design concepts, formed a brand identity, and, alongside our wider team, rolled it out into the marketplace. This project was brimming with creativity and it definitely deserved to be award-winning. It was a team effort for a great client."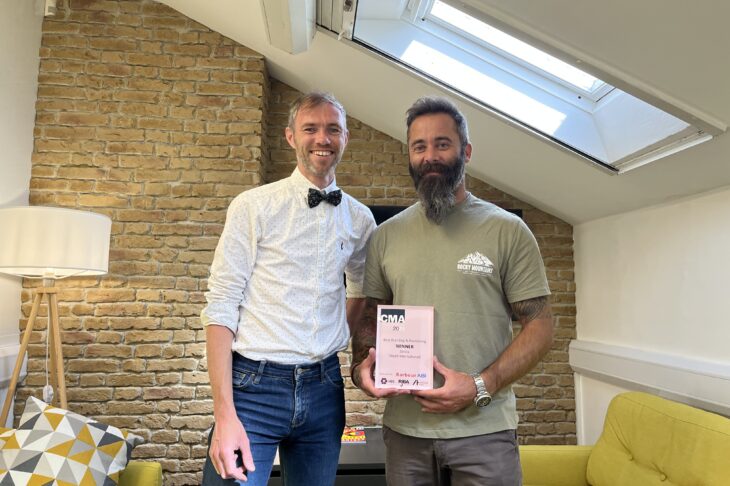 You have to tease them.
 "We work with construction, manufacturing and industrial businesses. No, it isn't B2C, but don't you dare tell me it isn't dynamic! The task, and it's something I've mastered over the years, is to tease them. Tease them into something a little bit new, a little bit daring. Traditionally these industries are a little 'straight', or square, rather – I'm sure they won't mind my saying so. It's not that individuals won't adopt new creative initiatives or suggestions, it just takes time to really whet their appetite and coax them into trying something new.
"But above everything else, I've found that integrity and honesty work wonders. It's good to do the right thing, always. Even if there are challenges or barriers in the way, we know what we're talking about and I'm proud to say we've (and I've) earned the trust of our clients."
They're a good bunch.
"What's the best thing about Wyatt?"
*another pause*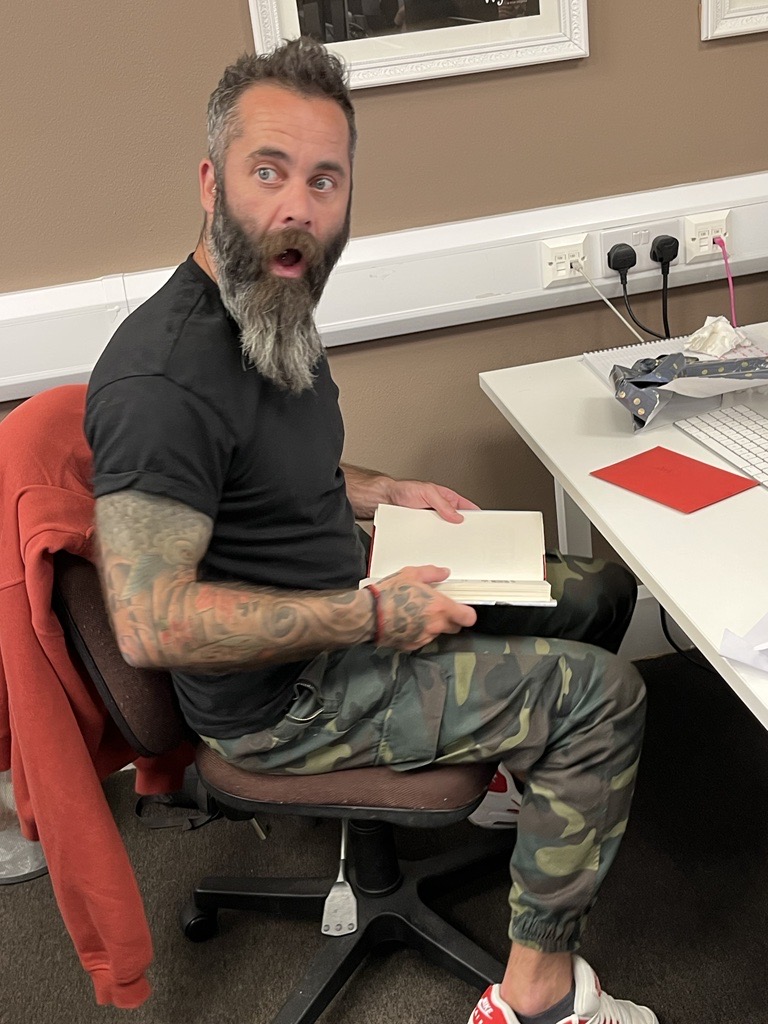 "The people. They're a good bunch, no doubt. I don't dislike anybody and I've made lifelong friends here. I think the careful selection of employees is a testament to how well Wyatt knows its brand, its culture and vision. It's an environment that nurtures people, and yes, there is lots of work and it can be a pressurised environment – but if you dive headfirst into every task, you are rewarded and recognised."
"Right, think that's me done. Sound".
We're always on the lookout for great talent to join us and see what the future holds. Explore our latest vacancies, or drop us a line on work@wyattinternational.com