A different world demands a different kind of B2B agency partner.
We're an agency at home in the post-digital world. Online and on the ground, remotely and in person – wherever you need brand strategy, business consultancy and audience-first activation across continents and channels, we're there. And we're united by shared values, and a relentless drive to enhance, improve and accelerate the creation of value in everything we do.
Our business, brand and culture are built on our values – they're what make us who we are.
Client focused.
We put clients first. Always. Acting as a true extension of their team, we remove the boundaries between us, and the barriers to success.


Wholehearted.
When we start, we don't stop till the job's done. We don't hold back. And we put everything we have, and everything we are, into achieving our goals.
Genuine.
What you see is what you get. No 'front', no hidden agenda. We're honest, open and approachable people – the kind you'd always want to do business with.
Respectful.
We're totally inclusive in our thinking, our actions and our outlook. We respect everyone's differences and welcome the individual impact each of us makes.
Surprising.
We live to challenge and defy convention in everything we do. Strategy and creativity, insight and ideas – we thrive in delivering work that exceeds every expectation.
Proud.
We're quietly proud of what we've built here – and what we achieve. We're also fiercely protective of our reputation, and go further to instil pride in everything we do.
Accelerating careers, recognising ideas, rewarding excellence.
Just as we accelerate value creation for our clients, we're on a mission to do the same for careers, through a stimulating environment, satisfying work and a commitment to development and promotion from within. It's why over half of our team have been with us for over three years – and a fifth for over a decade. Fast, focused, fulfilling career progression is in our DNA.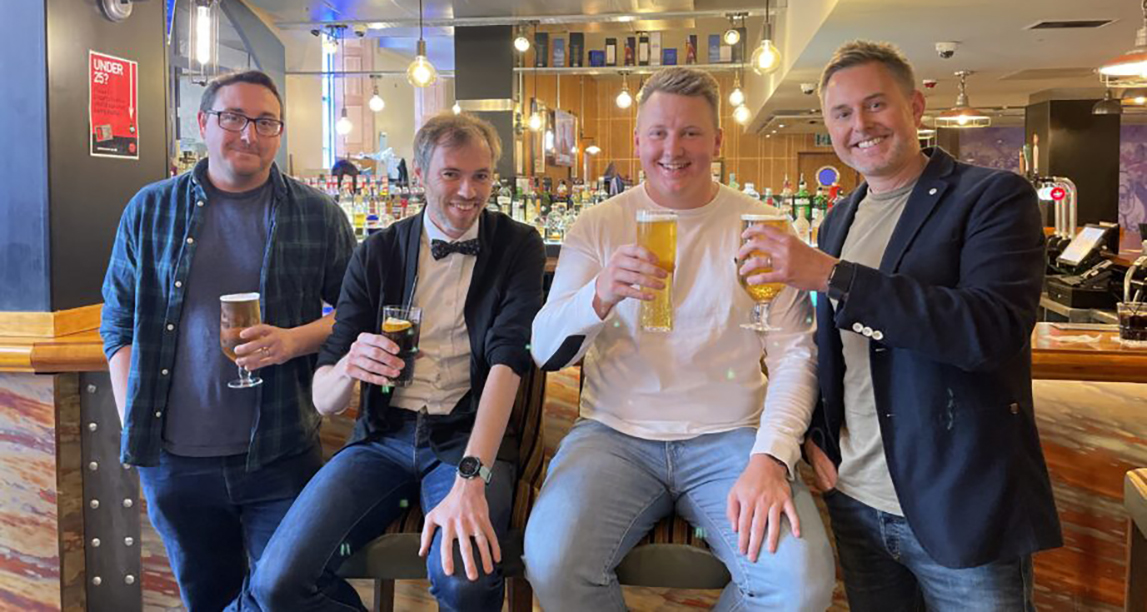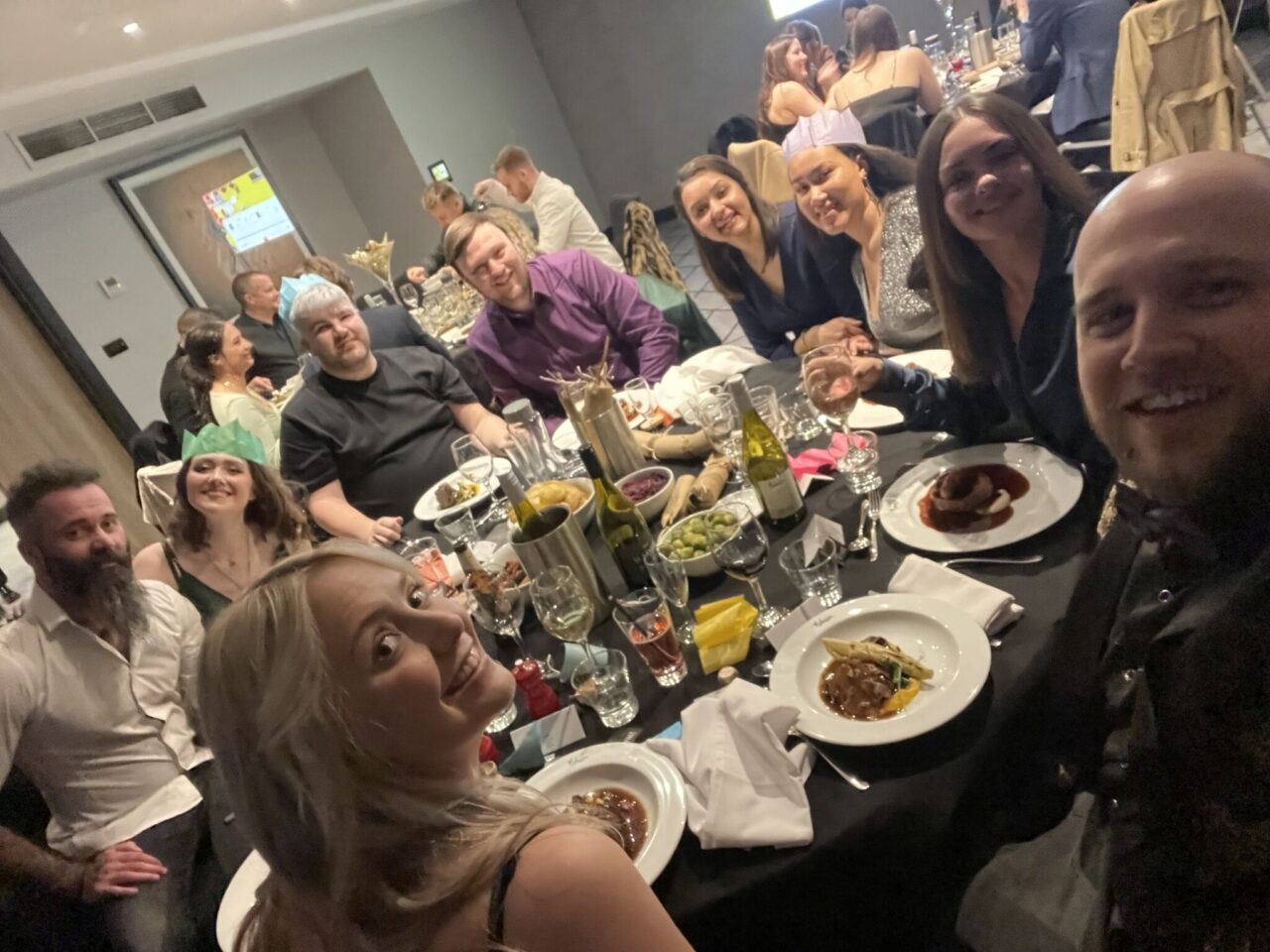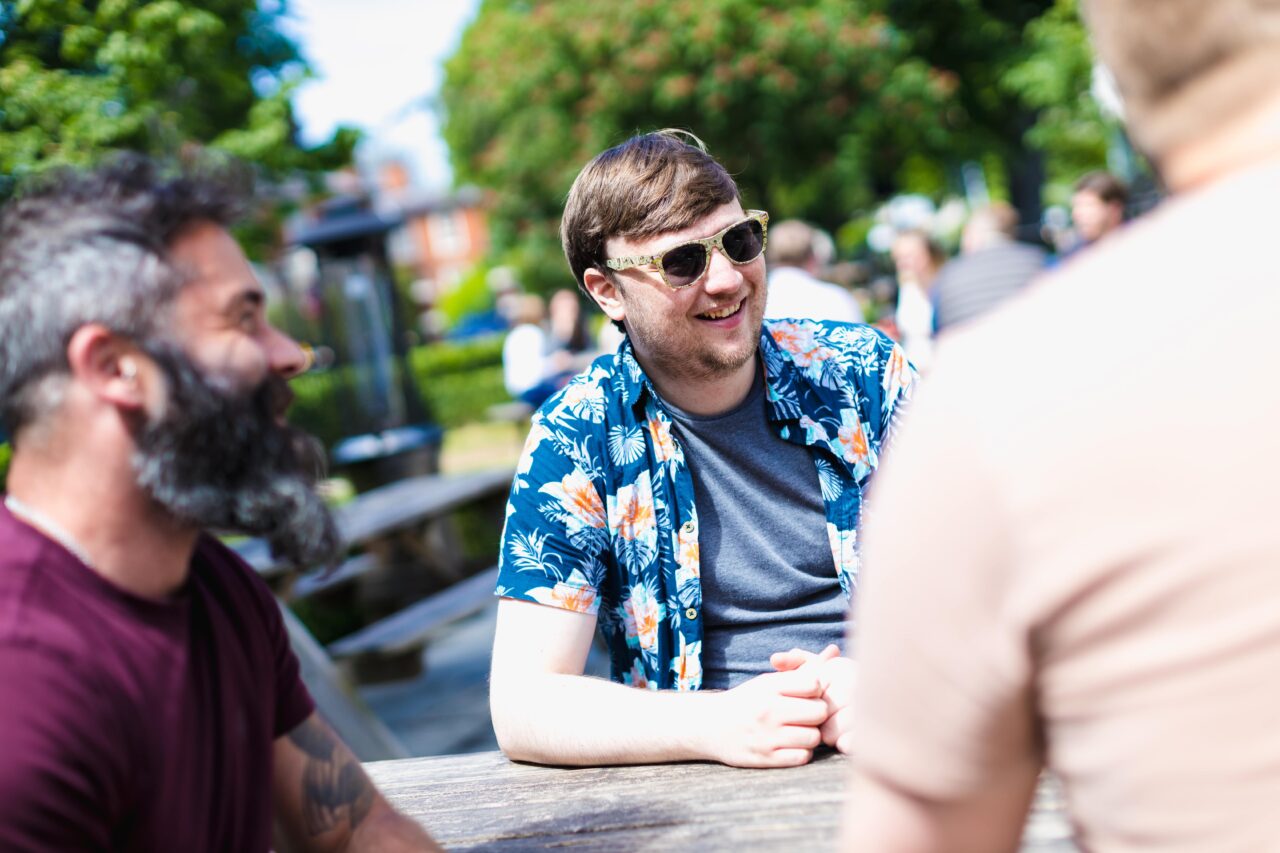 Stimulate. Interest. Reward.
Working alongside an experienced and talented multi-disciplinary team, you'll expand your knowledge, skills and horizons on international projects, giving you valuable exposure to a full range of activities: from digital, strategy and activation to creative, PR and content. If that's not stimulating enough, there's also a packed calendar of social activities and regular recognition of great work – so you'll always feel valued and rewarded.
Personal development that's True2You.
We mentioned before about focused career development – and that means focused on you. Your needs, your goals, your ambitions. Together, we align our personal development programme, True2You, with in-house and external training to get you where you want to be. Whether it's through Google, DMI, CIM, PRCA or CIPR, we help you gain the qualifications and certifications to get you there faster.
Every viewpoint matters.
All of this, of course, relies on listening. Every year, we run an in-depth employee satisfaction survey. Last year, overall satisfaction rose by 10%, accompanied by a fantastic set of ratings and invaluable qualitative feedback – which all feeds back into Wyatt life. Because everyone is heard, everyone gets more out of their work here.
There's more to work than just work.
Always looking to reward you above and beyond just the paycheque, we offer a huge array of benefits. These range from flexible working, childcare vouchers and charity support days to subsidised gym membership, free parking and individual achievement awards. There's even free snacks and a drinks fridge. Put together, there's more to working here than just work. Much more.
Flexible working
We operate a hybrid workplace – 50% at home, 50% in the office – giving you more flexibility in your work-life balance.
True Originals
Every quarter, we recognise and reward people who've gone above and beyond the call of duty to deliver excellence.
Me time
Sometimes you need something for yourself – like an extra half-day, whenever you want, to do whatever you want.
Charity support days
We've all got a cause close to our hearts. So, we give you a full day every year to make a difference to yours.
Gym membership
We offer subsidised membership of our local Nuffield Health gym. Just over the road, to keep mind and body in shape.
Wyatt Social
Our friendly neighbourhood social team puts on year-round events to keep you fed, watered and entertained.
True2You
We want our people to enjoy long, fulfilling careers with us – so, our PDP process is entirely built around you.
Training and development
We help you gain the digital, strategic skills you need, with training from the likes of the DMI, CIM, PRCA and CIPR.
Everyday benefits
From free parking to childcare vouchers, cinema discounts and loyalty-bonus holiday, there's always more in store.