Virtual sanity: Taking ceiling contractors into The Grid.
Virtual reality has come a long way since Morton Heilig's Sensorama. For years, it was very much a plaything: the 1980s vector 3D of Battlezone, for example, or the migraine-inducing nausea of Nintendo's ill-fated Virtual Boy.
But with the advent of new VR technologies and capabilities – the likes of Unreal Engine and the Oculus Rift leading the charge – new, more industrious possibilities are opening up.
Yes, it's still a brave new world for gaming, but it's also helping people in all sorts of ways, from recovery and rehabilitation of patients to education and training. Never before have the alternative realities presented by VR felt so real, or so useful, and recently, we took one of our clients into their own alternative reality for – of all things – a different look at the ceilings above our heads.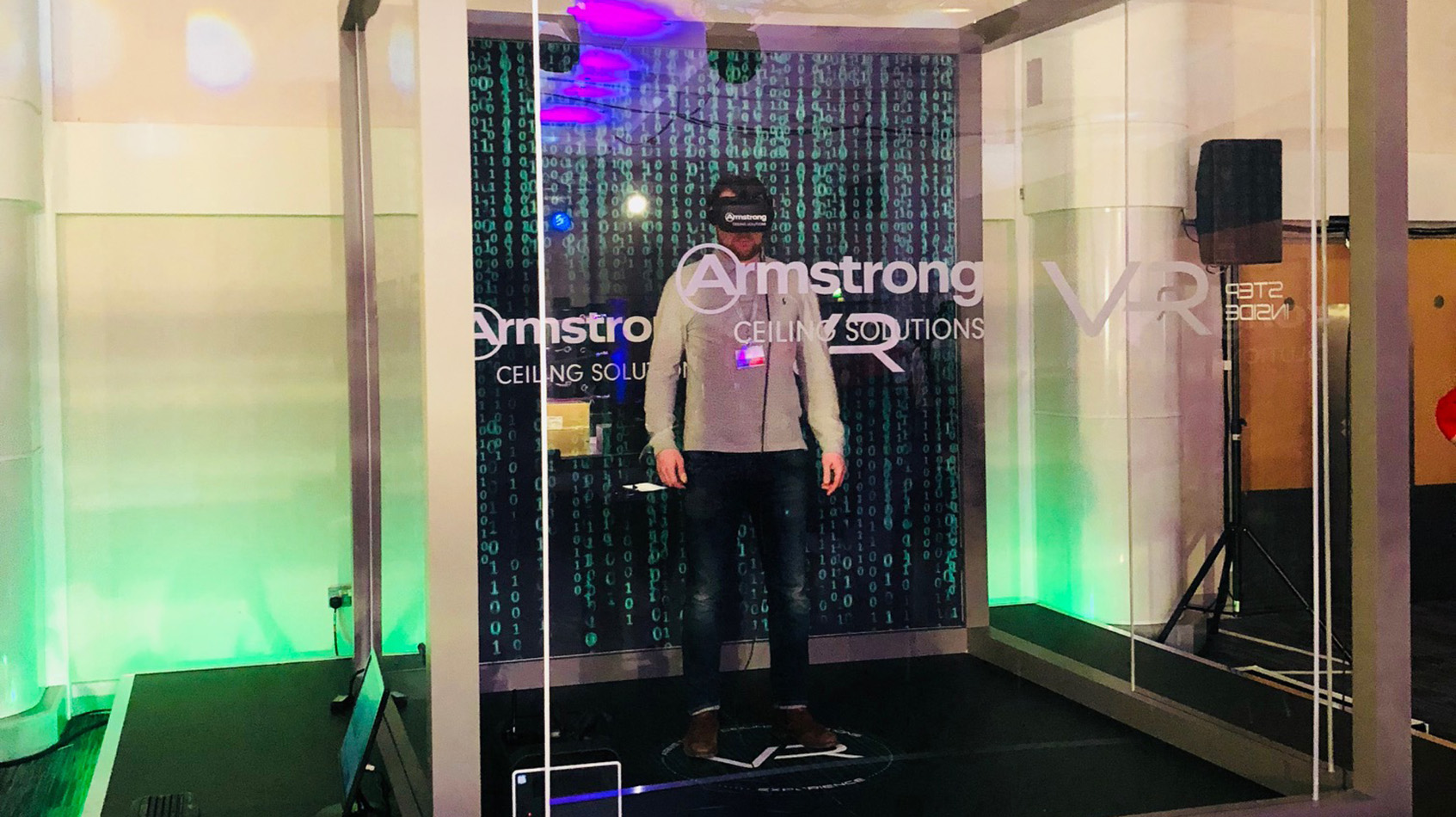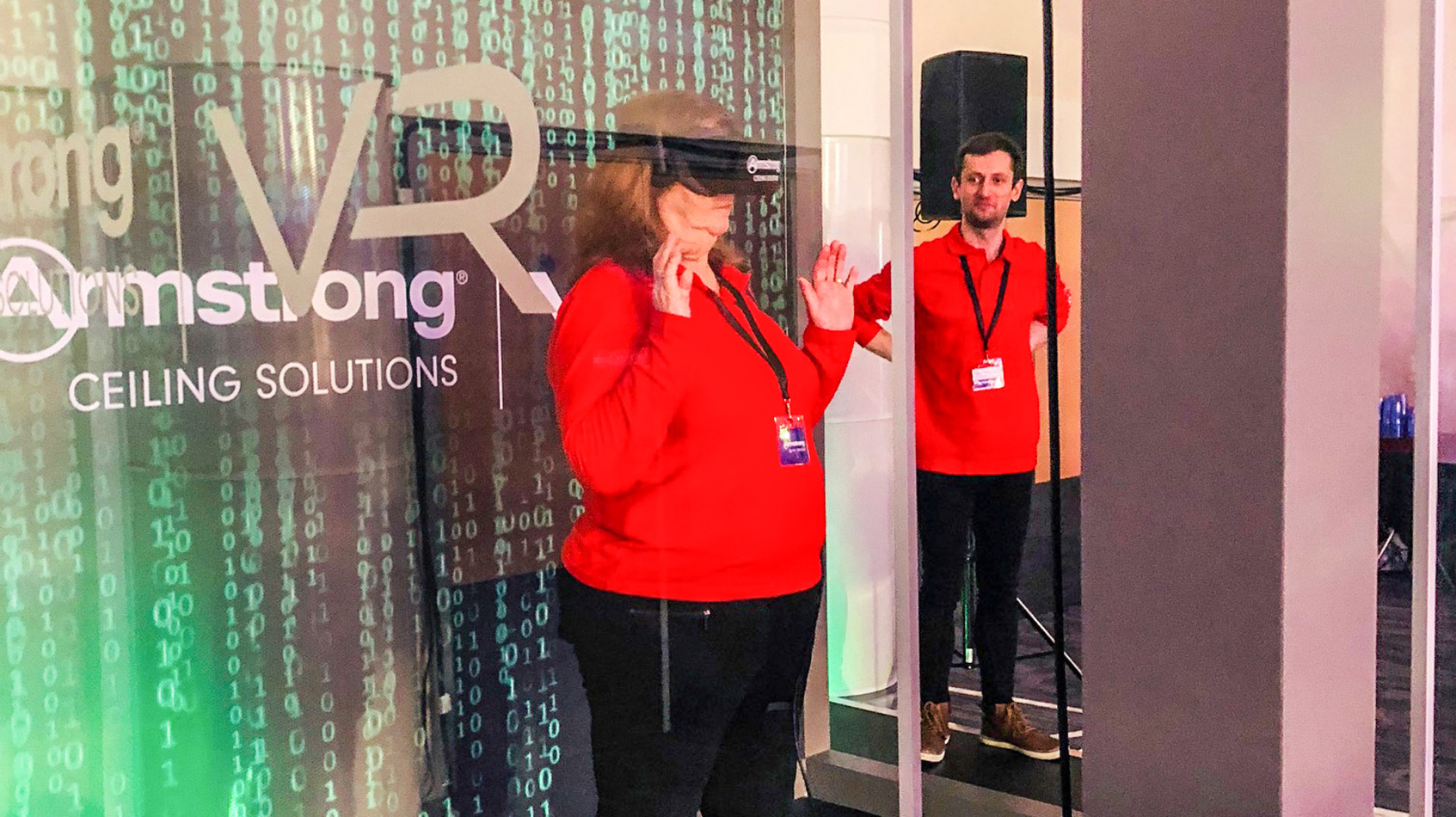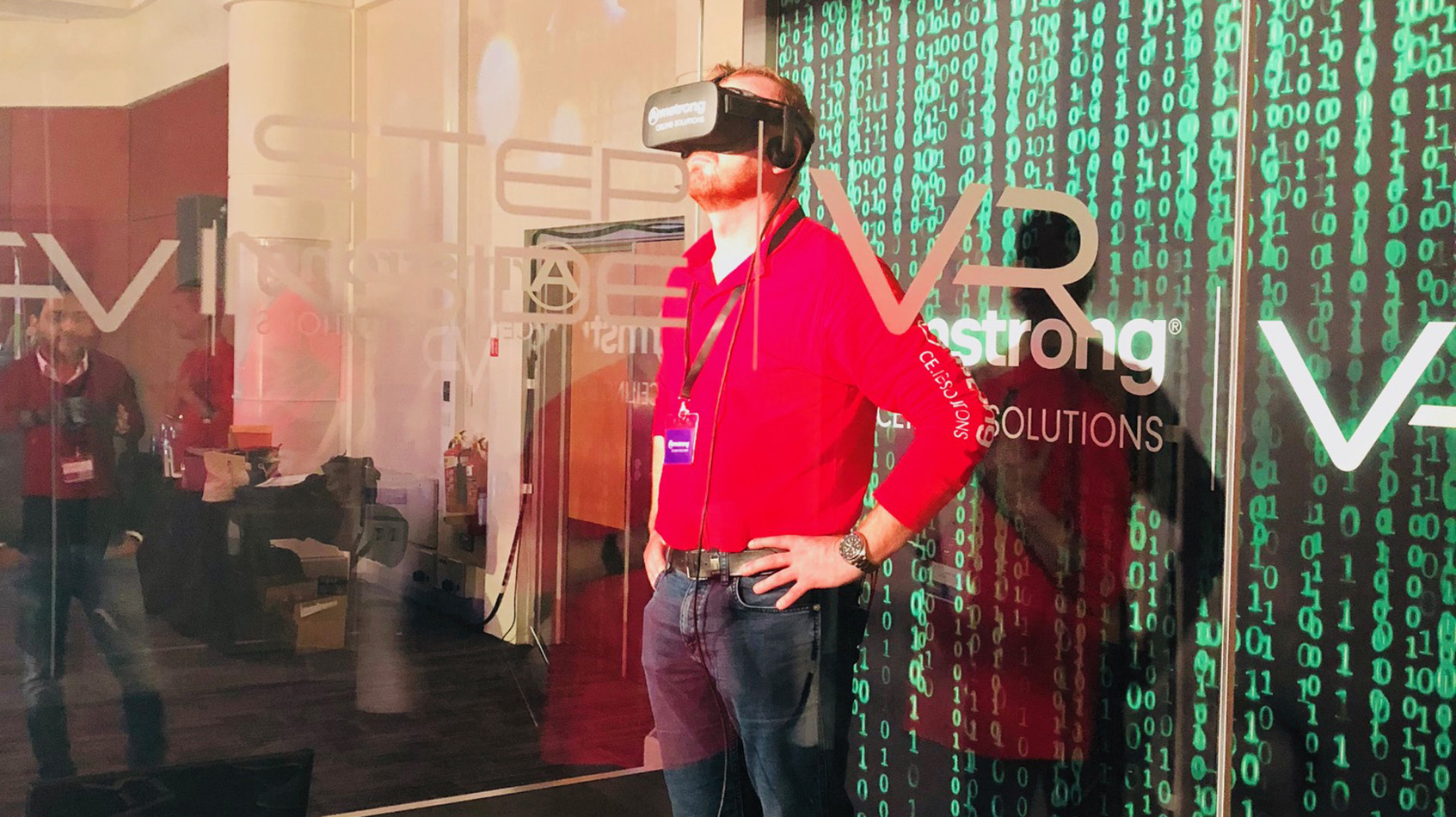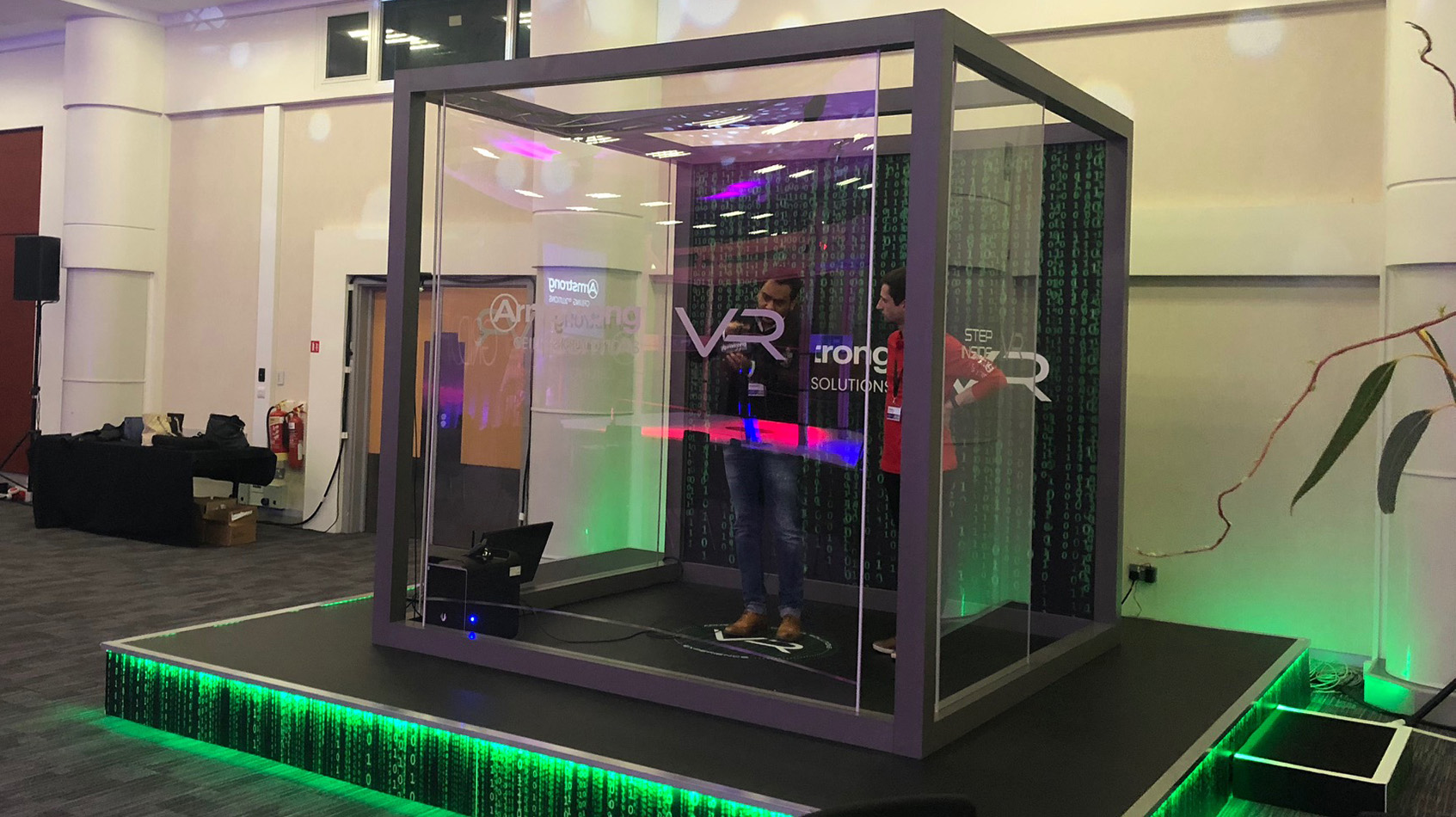 Contractors, you will go on my first whistle.
Those of you who spotted the nerdtastic Tron reference kicking off this post may guess how excited we were when Armstrong Ceilings – fresh from the launch of the A Book  – asked us to do something special for its 2018 Grid Off tournament at Birmingham's NEC.
Following the 2017 event, Grid Off brings together Armstrong's elite Omega Contractors from across the UK, pitting teams against each other in a gladiatorial battle to the death. Or, at least, a contest to build the best ceiling. Either way, it's also an opportunity for them to learn about the new systems Armstrong has devised to help them create better spaces, more easily.
An experiment in parallel realities.
To make this educational element more intriguing and memorable, we toyed with realities. Creating a mysterious 'cube' structure at the event, we invited contractors to step inside, don the Oculus Rift gear and enter our virtual world.
This world let our audience see the ceiling from a new perspective: inside it. Once in the VR environment of an empty room, they felt themselves rise up into the ceiling grid, witnessing each component of Armstrong's Blindbox Ceiling Solution swoop over and under them before sliding into place as it built. Then, they were given control to learn more about each part of the ceiling, with in-depth annotations and hotspots revealing key information and stats – before they returned to their starting point, now in a completed, fully furnished room.

There is no spoon.
Much like Neo getting to grips with life in the Matrix, this project needed turning around fast. But, possibly by inverting the laws of physics through some kind of time dilation technology (or perhaps just having a really, really good team), we did it – and feedback was fantastic. Check out #gridoff on Twitter to see for yourself.
We opened contractors' eyes, not just to Armstrong's new products, but to the potential of VR for their own industry – for learning and training, for getting under the skin of the ceiling to see exactly how each part works. And we also opened Armstrong's eyes as to what it could do with alternative realities, as it starts to explore new opportunities for the future. As we said at the start, VR has come a long way. We're excited about where it's going next…