Inside the circle: helping to construct and innovate for a more sustainable future.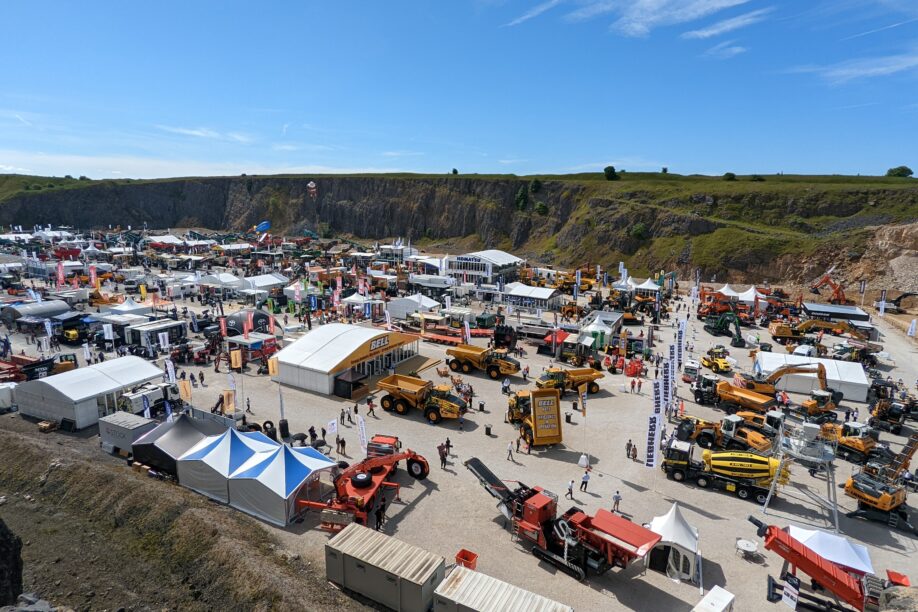 After four years away, the world's largest and most iconic quarrying, construction, and recycling exhibition, Hillhead 2022, returned. The iconic tradeshow offered 600 UK and international suppliers of plant, equipment and materials, the chance to showcase their products and services.
Always at the forefront of marketing in the construction industry, Wyatt International sent an experienced team of PR, content, video, social media and key account management specialists inside Buxton's working quarry. Not only did our team support their clients' event activity but also got a peek at what new innovations, trends and technologies are being brought to the market.
The challenge to reaching net zero.
For many, the recent pandemic has caused a lot of uncertainty bringing with it unprecedented change. The quarrying, construction, and recycling industries had to circumnavigate supply chain issues, the rising cost of materials and staff shortages. Internal and external processes had to be re-evaluated and tested to ensure the continued delivery of products and services, while at the same time ensuring customer satisfaction stayed at a consistently high level.
Despite these challenges, there was plenty to be optimistic about, and as we wandered through the stands it was clear that sustainability was the hot topic of conversation. The goal is for these companies to use new and innovative modern methods to help deliver net zero targets by 2050. The sheer size of the machinery and equipment was astounding, and the technology that is being used to drive them is incredibly advanced, but these industries can have a huge environmental impact.
Site tools, machinery and equipment require a lot of energy to run which leaves a large carbon footprint behind. However, when it comes to decarbonisation, it was encouraging to hear that these companies are continually developing and working to improve their products so that they can become more fuel-efficient, which means lower C02 emissions over the next few decades.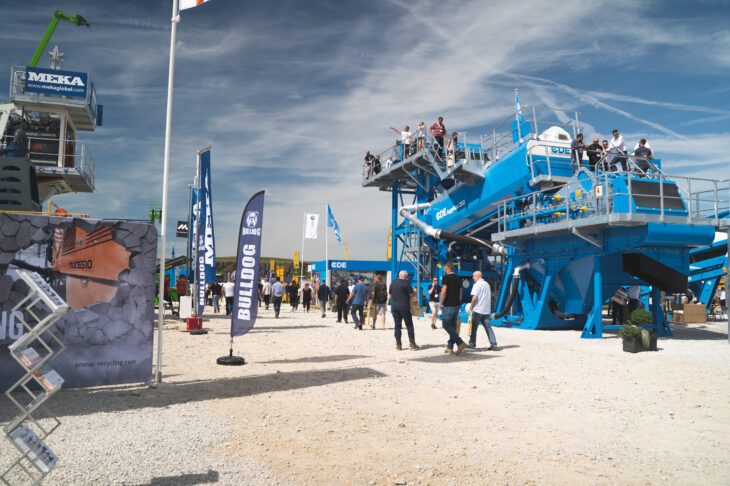 Moving to a digital future.
There were several industry trends influencing the development of the quarrying, construction and recycling industries – one of which is around stage V emissions. With the emission levels becoming more stringent it has meant that companies have had to adapt their equipment, tools and machinery accordingly to meet the requirements.
The reduction of these emission levels has seen a rise in the electrification of machinery and plant equipment. Electric construction vehicles can operate with reduced noise levels and as there are no harmful emissions, are more versatile to work in environments where there is a lack of ventilation. However, electrification is not without challenges, such as how the vehicles and equipment are charged, either on or off-site.
Another topic of conversation was digitalisation, and many of the key stakeholders and industry experts we spoke to said that remote working and restricted travel meant that companies will be looking to increase their digital investment over the next couple of years. Whether it is a way to streamline internal processes with cloud-based tools or communicate with clients, these digital practices will allow companies to work collaboratively with their clients more efficiently.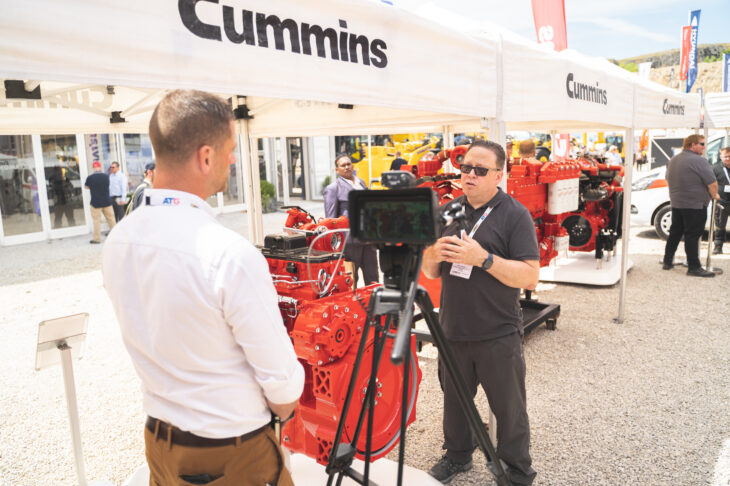 The supply chain comes full circle.
One significant trend focuses on businesses creating a circular economy. This involves creating supply chains that aim to recycle the resources used in creating their products. The benefits include reducing the carbon footprint and cost-efficiency, something which one of our clients, Kal Tire, does very well. This business model allows companies to become recourse efficient, utilising three possible strategies:
• Retain product ownership (RPO) – the producer rents or leases its product to the customer rather than selling it.
• Product life extension (PLE) – businesses design products to last longer, opening up the possibilities for markets in used products.
• Design for recycling (DFR) – businesses redesign their products and manufacturing processes to maximise the recoverability of the materials involved for use in new products.
Kal Tire's Maple Program uses its technology and resources to give mining tires a new lease of life and helps businesses achieve environmental targets and recognition by retreading old tires. By analysing data Kal Tire can recognise customers' carbon savings which are rewarded with accreditation and a certificate with one to five maple leaves depending on carbon savings achieved. This is a great example of a business putting sustainability at the top of its strategy and we were delighted to be there at Hillhead to support them.
It's clear that the path to continued decarbonisation and digitalisation is not straightforward and these industries are going to have to adapt to change with even more challenging times ahead. As we look to the future, more green initiatives, ecodesigned products, connected technologies and 'intelligent' IIoT solutions should have a positive impact on performance efficiency and net zero emission targets. What is encouraging are the people working hard behind the scenes who are pushing the boundaries of research and development to better place themselves in a highly demanding market.
To find out how Wyatt International can help your construction innovate for a more sustainable future, contact us today.