How to be front of mind? Be at the forefront of thought leadership.
Thought leadership can be a powerful tool in forging a credible voice for your brand and business – one that can directly impact sales, commercial and B2B marketing performance. But only if it's done right. With so many voices clamouring for attention, it can be hard to hear yourself think. Which is pretty important to the whole thing. In our latest chapter from our Breathe playbook, we examine how to get thought leadership right. It all starts with fish…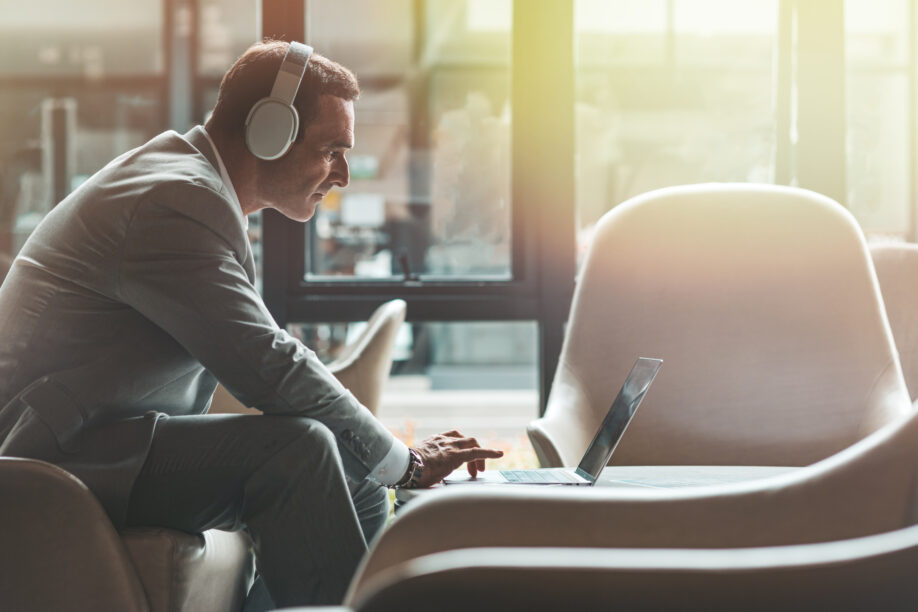 Cast your mind back to the Before Times – 2008, to be specific – as celebrity foodie Hugh Fearnley-Whittingstall set out on the campaign trail, to raise awareness and understanding surrounding what we eat and its impact on our environment. This culminated in 2012 with his landmark series, Hugh's Fish Fight.
Speaking passionately and with authority on an issue that matters to him as well as to many of us, Hugh captured the collective hearts of the nation, forming a strong connection with the British public. So much so that the results spoke for themselves: more than 700,000 people signed an online petition on fish sustainability. Years later, and Hugh's activism continues – not least because if anyone is seeking advice on food environmentalism, he's their go-to guy.
This long-term, sustained impact is the epitome of what thought leadership can do. It engages. It motivates. It raises profiles as well as issues. And it transforms brands. But only when it's done right, and in a way that cuts through the noise of countless other brands and businesses, all (to stretch an analogy) casting their nets in the same pool. So, six pointers for B2B thought leadership in a post-digital, post-Hugh's Fish Fight world…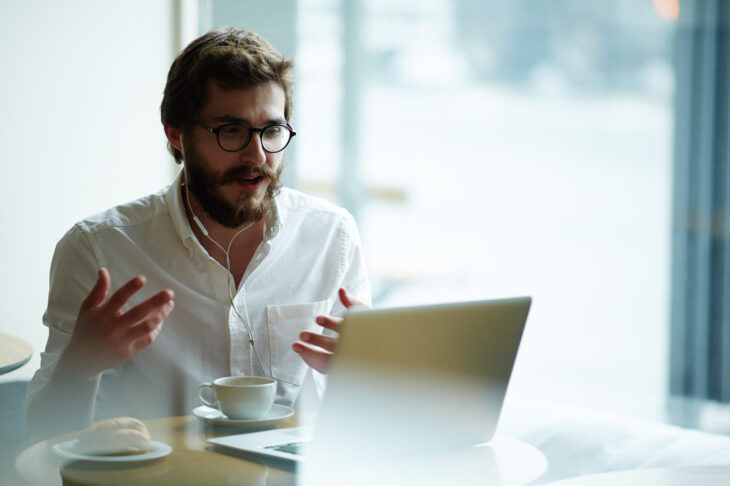 Think before you act.
First things first, get your facts straight. Work out what you know, what you understand, what you have to say to add value to the conversation, and why your audience should care. For Hugh, it's making our seas sustainable. For TED, it's inspiring ideas to improve our world. What is it to you? Answering this question first will give you clear structure around which to weave your thoughts and stories – and bring clarity to your voice.
Think brand ambassadors.
Disembodied voices make people a little uneasy. Thought leadership, after all, depends on thought leaders – faces and names your audience can identify with and talk to. Brand ambassadors are common in B2C, usually tied to celebrities or influencers. But, in B2B, we make our own celebrities. Find authentic experts in your business, not necessarily in sales, but hidden within your technical team – then, it's your job to put them front and centre.
Think training and support.
Of course, not everyone's keen or comfortable in the spotlight, or on camera, or manning the social media water cannons. So, your next task is to prepare them. Train them. Support them. Ensure they're comfortable, convincing and fully on board, because they'll be the ones kick-starting connections and accelerating conversations that will add lasting value to your brand and business.
Think outside the blogs.
Message: straight. Messenger: primed and ready. Next: platform. The rule here – much like our last blog on B2B event marketing – is be there, be seen. As much as you can, in as many places as you can, as often as you can. Blogs are just the beginning; you'll also be considering white papers, livestreaming events, forums, webinars, round tables, workshops – anything that gets your people in front of your audience. Which brings us to…
Think about the B2B digital marketing trinity.
YouTube. Podcasting. Branded apps. As we've seen from some of our own client campaigns, these platforms present huge potential for thought leadership, from trends reviews to product demos to how-to videos. Podcasts have been a particular success for B2B marketing, amplifying voices through panel discussions and Q&As. And branded apps tie the trinity together, combining essential usability with direct access and push notifications keeping you front of mind.
Think long term.
Finally, just when you thought it was safe to go back in the water, we've one more marine metaphor. "Give someone a fish, and you feed them for a day. Give them fishing equipment, and you feed them for life." The same goes for thought leadership. It's not a one-off push. It needs to be a business-wide initiative, with your people building momentum organically, willingly, authentically – making it as sustainable as 2008-era HFW's vision for our oceans.
So, what have you got to say, and what's holding you back? Go fish…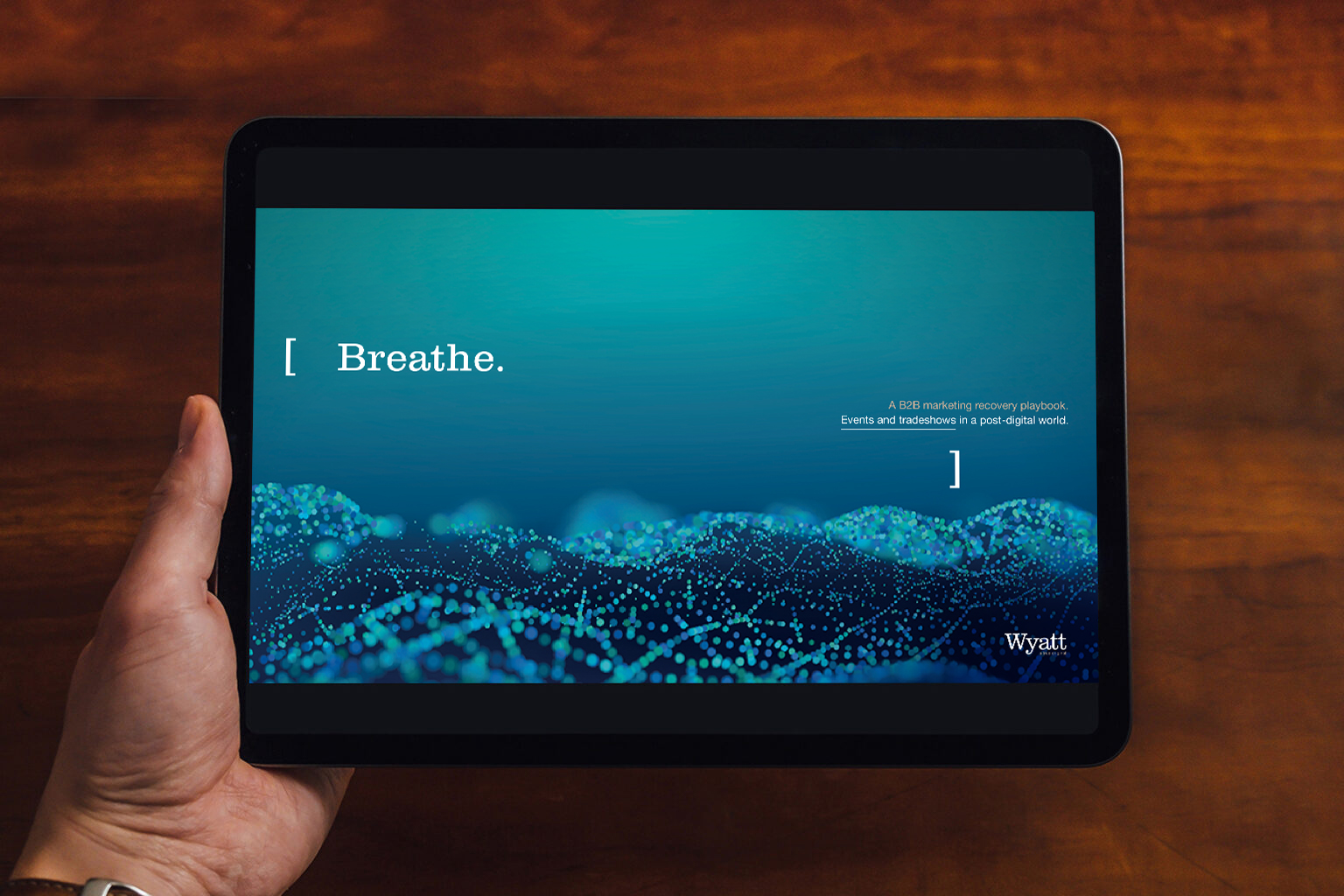 Want to know more? Get Breathe, our essential marketing recovery playbook direct to your inbox. Simply email breathe@wyattinternational.com for some fresh thinking in a post-digital world.