An integrated campaign that created real cut-through to architects and developers, introducing a complex argument through powerful creativity and social media activity.
A world-leading name in premium, high-performance insulation systems, Kingspan recently launched Kooltherm®, an insulation panel for use in walls. Delivering high insulation performance with a thinner profile, it takes up less space in buildings, adding value to designs and rental potential. Armed with independent research – 'The Real Value of Space' – which corroborated this argument, the next challenge lay in making the case to the key audience: architects and developers. We were tasked with doing so within extremely tight deadlines. The result was a fully integrated, content-driven campaign with lead generation and nurturing activity at its heart.
01
Explore.
We gathered together the profiles and details of our target audience, establishing a large pool of prospects. Our strategy was to create a 'funnel' of interest leading to a white paper – 'The Real Value of Space'. Based on independently commissioned research, this supported the argument that, by using Kooltherm® on commercial real estate projects, architects and developers could add additional internal space to their buildings, bringing with it increased return on investment. We wanted our target audience to download this white paper.
02
Excite.
We were tasked with leading the campaign's creative development. Our creative execution of this strategy was about discovery – about developers and architects getting 'into' the walls and seeing where this additional space came from. In this way, they could see 'The Real Value of Space' for themselves. Our eye-catching visual showed an architect with his head disappearing into a wall, supported with the line: 'Find additional space where you never knew it existed.' The promise of more space was made visible.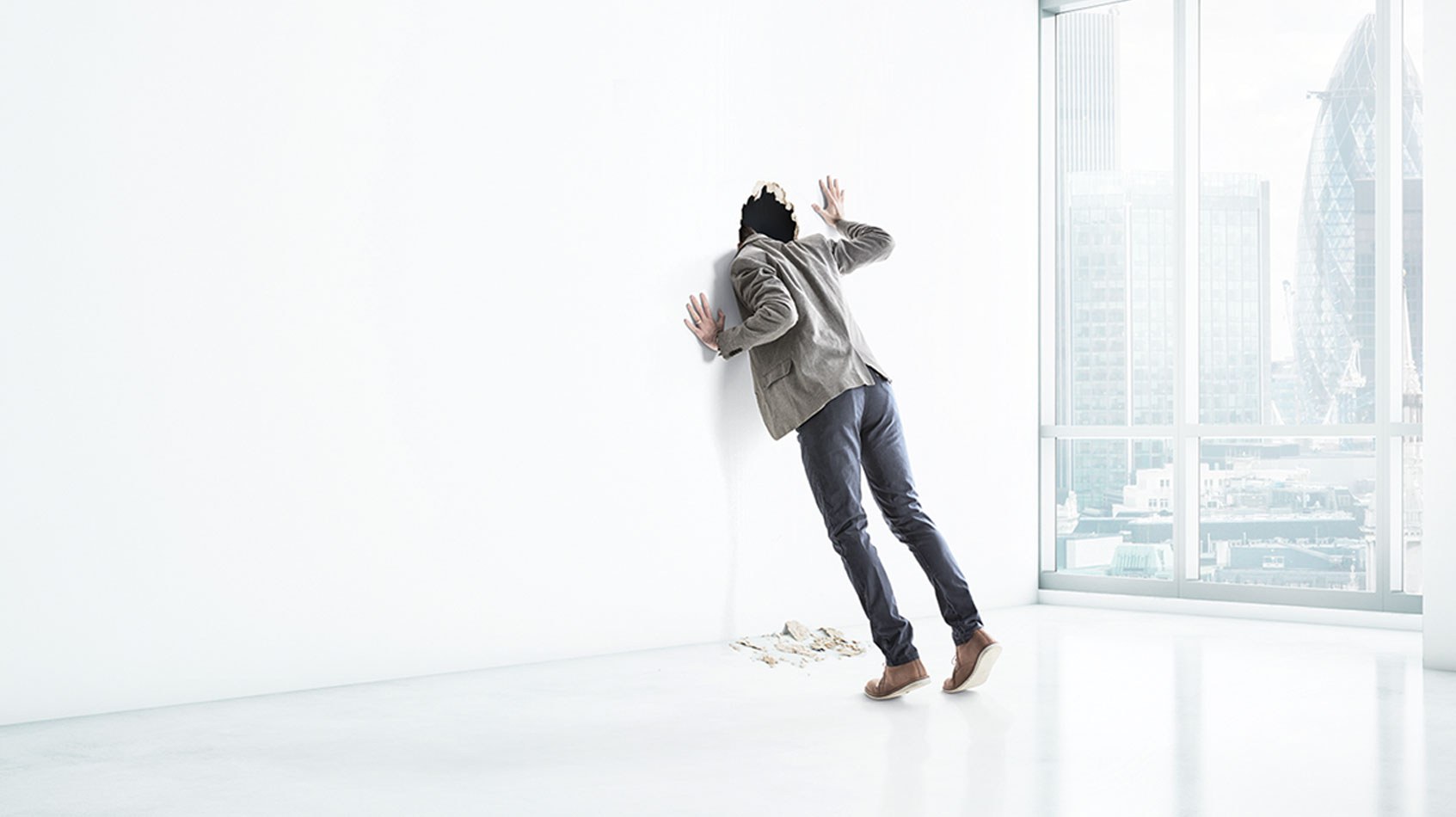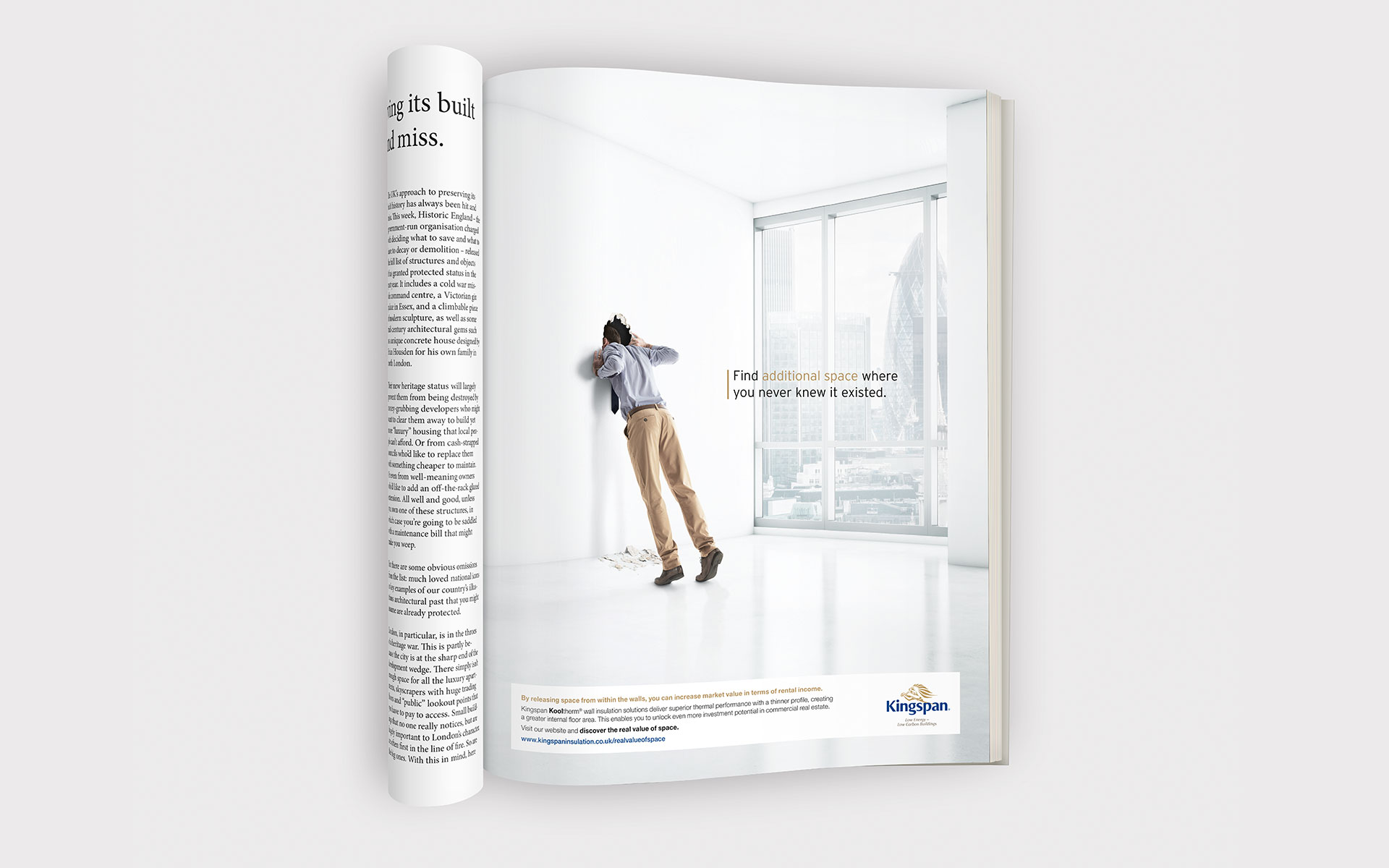 03
Express.
The campaign included a 'Real Value of Space' video, showing our audience that here was a way to push back the walls and add value to the building. We created an installation and exhibition space at the Construction News Developer Forum and Vision London events, where attendees could put their head into the wall, creating an interactive experience. This was supported with e-marketing, print and digital display advertising, and infographics. But the main focus was a LinkedIn prospecting campaign, which enabled us to nurture leads to the point of conversion.

04
Excel.
Within the first 3 months, the campaign attracted 387 new and very relevant Twitter followers, while the emails delivered to architects and developers achieved a remarkable 54% open rate. As a result of all the social prospecting activity, 447 high-value contacts were engaged directly by the sales team. Running from May to December 2015, 'The Real Value of Space' campaign created a strong, credible platform for Kooltherm® and the wider Kingspan Insulation business, establishing a growing number of prospects to help the business flourish in the long term.