Vision Express is proud of its ability to spot talent and help people build rewarding careers. This is explored and promoted in its current employer branding initiative.
Vision Express is one of Europe's leading names in optical retail, and also one of the UK's most successful high-street brands. Though it built its name on the 'express' turnaround of spectacles, the business actually prides itself on the depth and quality of its customer service and aftercare. It also prides itself on the way it develops the employees who deliver this service. Clearly, the calibre of candidates is critical to its business, which is why it asked for our help to attract the very best for a wide range of permanent and part-time roles.
01
Explore.
We began by getting to know the business, experiencing the customer journey ourselves. This involved visiting a number of stores (including flagship and local branches) to get a feel for the culture and carry out interviews with employees to understand their experiences and discover why a career with Vision Express held such appeal. We also undertook a complete audit of existing work, competitor activity and messaging.
02
Excite.
We developed a number of concepts, and showed how each could be turned into a highly effective, eye-catching campaign. The chosen concept was designed to show how, with support and training, people could develop their talents and find their true calling. Communications carried key words such as 'Commitment', 'Focus' and 'Passion', supported with the line 'we can see it in your eyes'. In this way, we highlighted the core competencies needed, encouraging those who possessed such qualities to 'express' their potential.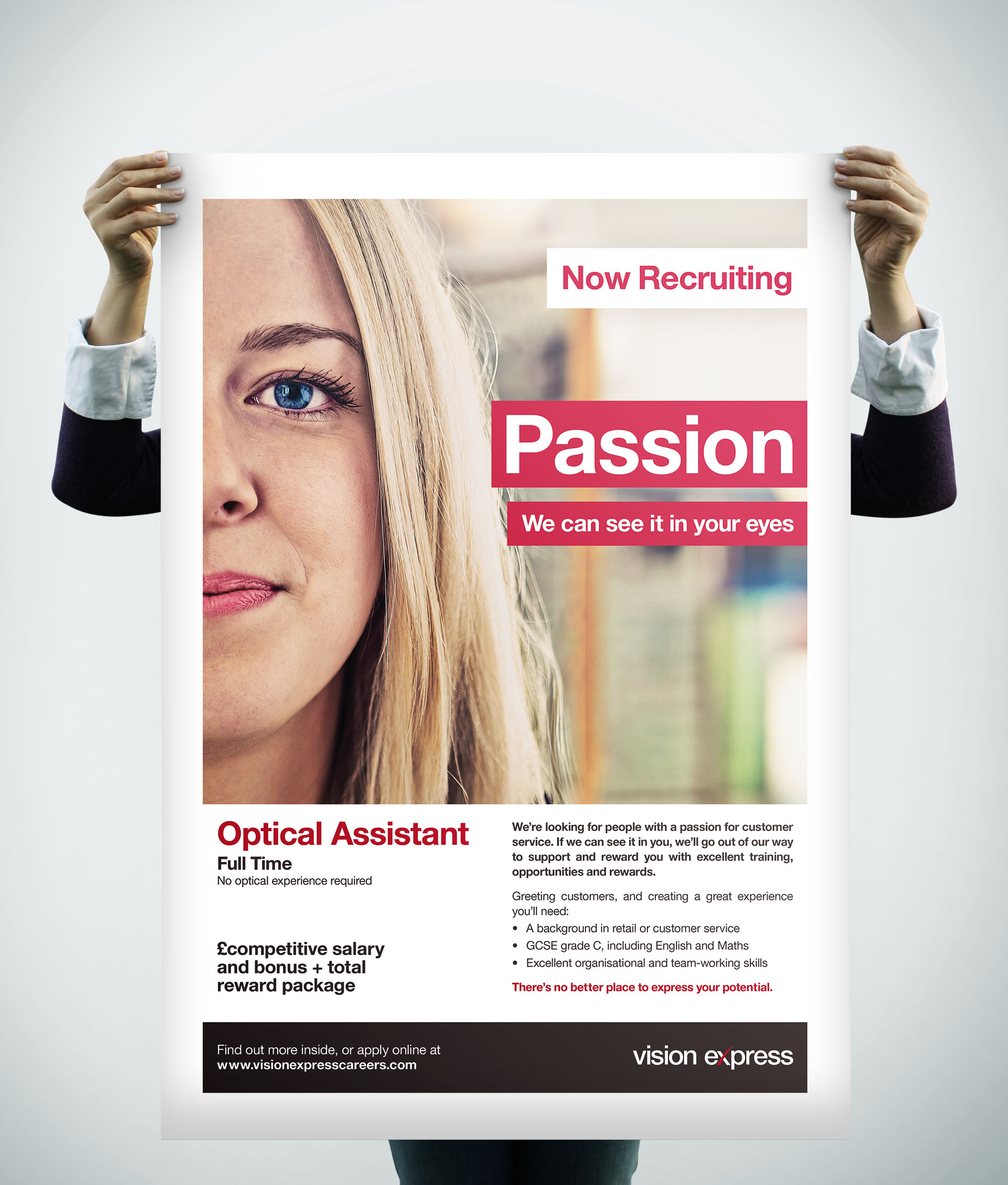 03
Express.
To give the campaign the individuality it required, we arranged photoshoots across a variety of locations. The resulting material was used extensively across the campaign, which included in-store posters and an advertising toolkit to help store managers produce their own adverts. This was supported with video testimonials, all held together with a careers website. Developed following competitor analysis and user experience research, this was integrated with the applicant tracking system, PeopleFluent®.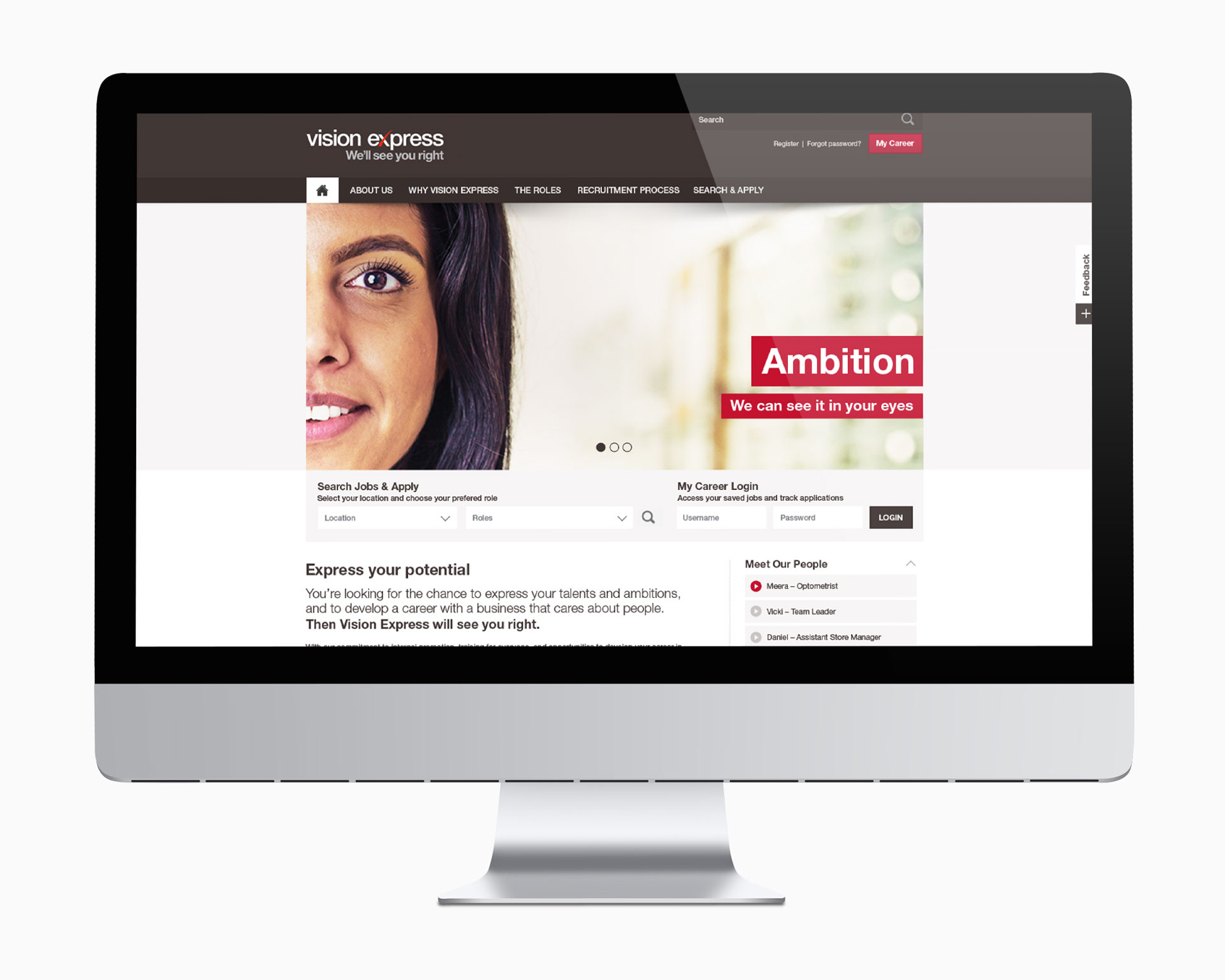 
04
Excel.
Working together, these materials have had a positive impact on the Vision Express employer brand, helping increase candidate engagement and drive them through the application process. There has been an increase in the quality of applicants, not least for the key roles of optometrists and store managers. Anecdotally, the quality has also improved, demonstrating that the right messages are reaching the right people – or that the 'wrong' people are not pursuing their applications. The alignment of the messaging with the business' vision and values has been an important element in this. Says Jo, HR Business Partner at Vision Express: "With a growing network of stores, recruitment is an ongoing challenge, especially for our key roles. With quality such an important factor, we aren't focused on simply generating volume. We need people who understand our culture and what we offer. 'Express your potential' does this perfectly. It invites people with ambition to get up and take the opportunity. That's exactly the sort of person we need."