A world-leading manufacturer of wiring devices and cable management systems, Legrand owns the highly successful Electrak brand – essentially, modular track that carries cabling beneath office floors.
With the introduction of a new rotating component within the range – Intersoc R – Legrand asked us to devise a campaign to promote its specific features to customers in London, where most specification occurs. Rather than focus on one product, we suggested something a little different: win hearts and minds by reaffirming the credentials and quality of the whole Electrak system. Win that battle, and everything else would take care of itself. And so it proved in this targeted campaign.
01
Explore.
A close understanding of audience and objectives helps inform all campaign activity, so we reviewed Electrak's sales and suggested a concentrated focus on Legrand's top 100 contractor customers – in effect, treating them as VIPs. For maximum impact, we recommended everything was centred on a prestigious experiential event, and spent time investigating venues. As Electrak is an underfloor cabling system, we chose the RSA Vaults – an impressive underground venue in the City of London. We had identified the most influential audience and the most appropriate venue. Now, we needed a creative campaign to match.
02
Excite.
Legrand was on a mission to 'own the space beneath the floor' – a reference to the fact that Electrak carries power cables beneath the floors of prestigious office developments. Our campaign, 'Electrak – The Next Generation', explored this unseen world by taking inspiration from the Tron movies, taking people inside a virtual world. This approach reflected both the invisible nature and the futuristic quality of the new Electrak range. As a means of portraying this in a visually stimulating way, we put a cinematic CGI film at the centre of the campaign. This showed an underground city being built from Electrak components.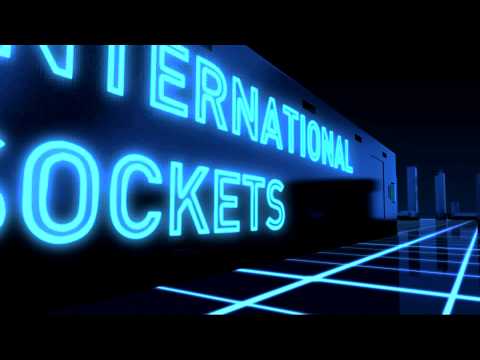 
03
Express.
Preceded by VIP pre-event invites and reminders, the event at The Vaults was intended to make a splash – and so it did. Attendees were greeted with canapes and 'glow in the dark' cocktails created by mixologists and served by staff dressed in UV-sensitive uniforms. They were also shown two animated promotions: a 5-minute video celebrating 30 years of Electrak, and the CGI animation. This was supported by an exhibition stand and event website (featuring exclusive VIP login) launched simultaneously with the event, while the Electrak sales team was given a branded presenter for follow-up meetings.
04
Excel.
Our recommended approach was vindicated. The invitations to the launch event received a high response rate, and over 100 people attended, representing the most influential of Electrak's customer base. Within days of the event, one key customer – a leading UK electrical distributor – placed a very sizable stock order to make sure it was prepared for the demand. That demand has been sustained, with Electrak's sales team reporting a substantial influx of new sales in the 6 months following the launch. As well as helping reaffirm Electrak's credentials as the pre-eminent solution for power distribution in offices, the division responsible for Electrak – Power Distribution – has become fastest-growing division of Legrand's UK business, with a significant uplift in year-on-year sales.