In this pioneering campaign, we recruited online active plasterers to act as brand ambassadors for a product re-launch, using their influence to overturn negative perceptions.
In 2012, British Gypsum, the UK's leading manufacturer of interior lining systems, launched UniFinish – a breakthrough plaster that could work on even the most challenging surfaces. The product didn't perform as well as expected, creating a lack of trust and brand negativity in the market. As a result, UniFinish was withdrawn and subjected to extensive research and development. In 2014, the revised product was ready for re-launch, yet research showed that historical perceptions remained. When such views are established, how do you break through these barriers and convince customers that things have genuinely changed? This was our challenge.
01
Explore.
We started by building a true understanding of the key target market – the Great British plasterer. We identified some 17,000 individuals, and gained insights into their online habits, including who they listened to, how they consumed content and which sites they were most likely to visit. We mapped these geographically to identify high-density areas across the UK, helping us link our campaign to distributors and target the market more effectively.
02
Excite.
Our strategy was developed focusing on data-driven, 'intelligence marketing' via social media and online channels, so we could be very precise in who we approached, and reach out to them in more personal ways. Our recommended idea put real plasterers at its core, using them to endorse the product and share information in their community. In effect, word of mouth, online. Our approach broke the mould for British Gypsum, and it was certainly excited to embrace the idea.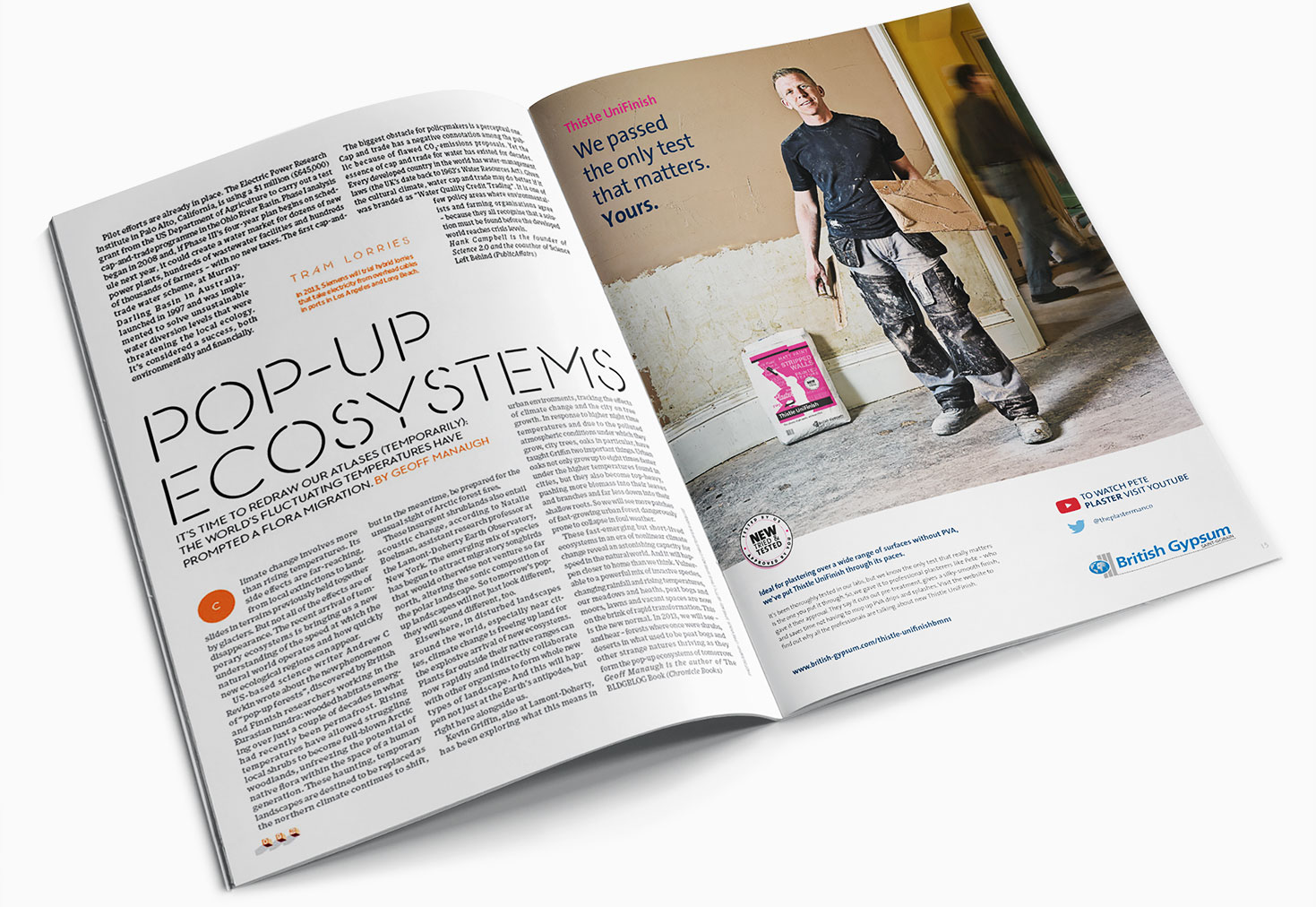 03
Express.
We recruited a small number of active online plasterers as brand ambassadors, supplying them with the product and inviting them to share their feedback with their followers. This was supported with adverts, video testimonials, targeted direct mail and online advertising (Facebook), radio, a campaign website and targeted local promotions, including a 'Bonding over beer' session in a Leeds brewery. We drove footfall to merchants and created POS materials to help them. We also delivered an internal comms programme to engage and motivate employees to get behind the campaign.

04
Excel.
Identifying, geo-mapping and targeting 1,700 UK plasterers, the campaign set clear performance targets, and each was exceeded. During the two months immediately following the launch, some 2,000 unique visits to the campaign's landing page were registered, over 1,600 videos were watched on YouTube, and online advertising attracted over 300 click-throughs. The campaign has helped reverse negative perceptions, and UniFinish is enjoying real success. Our innovative approach won 'Best Use of Research and Insight' at the prestigious Construction Marketing Awards.