Pandrol
Back on the road in a post-COVID world.
Once live events began returning post-COVID, what could companies do to get things up and running? With a quite literal sales drive, Pandrol took the bull by the horns…
The story.
A world-leading supplier to the global rail industry, Pandrol's sales drive usually relied heavily on conferences, events and face-to-face contact. Inevitably, COVID put an effective brake on this activity. While Wyatt International helped Pandrol navigate this challenging period with an intensive content marketing programme, including the launch of its AND platform, a huge corporate cheer was nevertheless heard when lockdowns eased off and events came back into play. After 18 months of virtual training and online meetings, the world was once again open for business. The challenge now was to get things moving quickly and reach out to clients, preferably in a direct, engaging, and memorable way.
The thinking.
Instead of waiting for people to come back to our events, there was an even better opportunity to take our events out to them. This idea gathered momentum and turned into a 23-stop, 14-country 'Back on Track' tour of Europe – a key market for Pandrol. This represented an exciting opportunity for Pandrol to showcase its new technologies, engage with leading figures in the European rail industry, and meet new and existing clients. And, for the market, it was a chance to watch live product demonstrations, test their track maintenance skills, and hear industry experts talk about key issues in the world of rail infrastructure – from the latest trends and developments to post-Covid opportunities.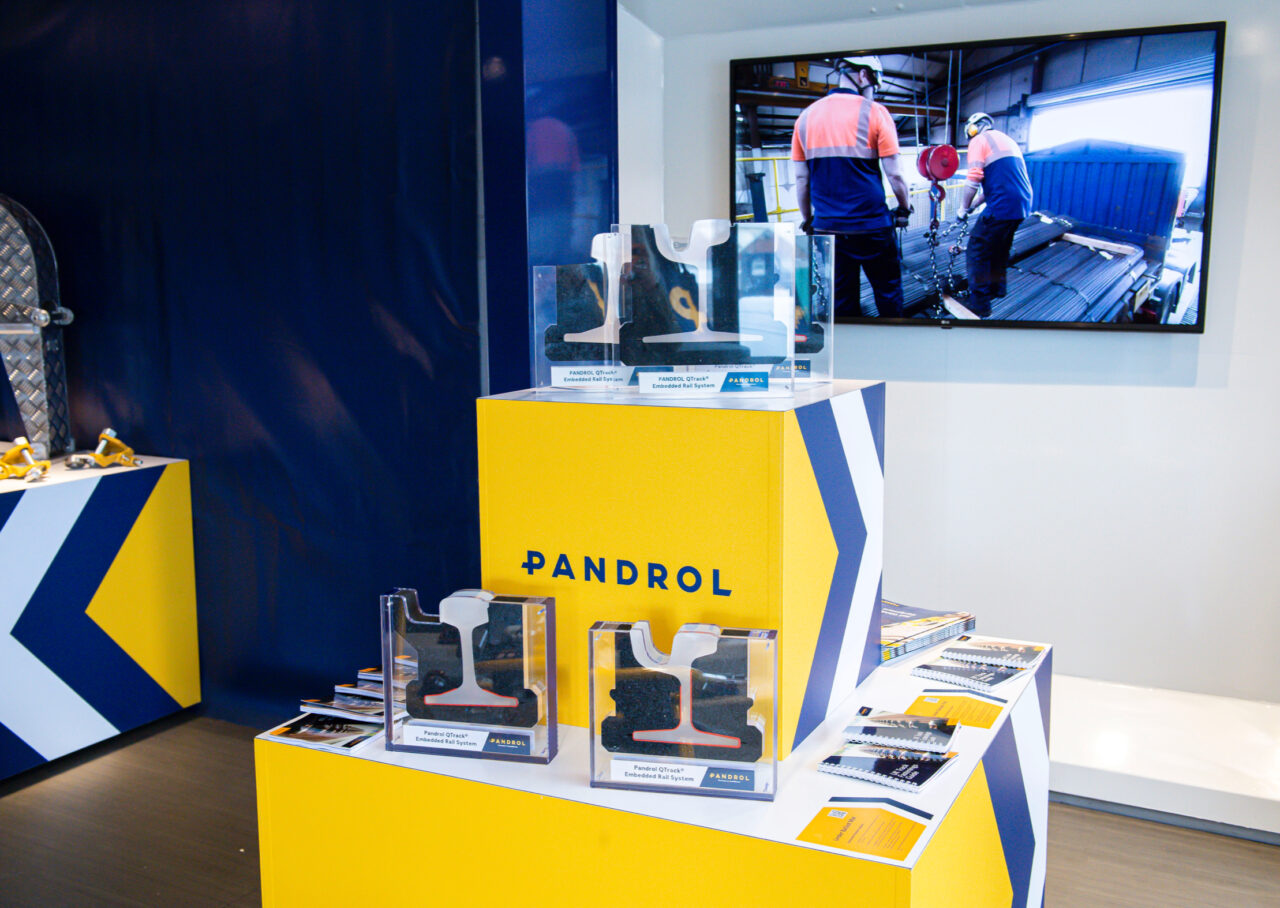 The execution.
Spread across three months, the tour began in Paddock Wood, England on 31st August. From there it took in Ireland, Sweden, the Netherlands, Germany, the Czech Republic and Spain, before finishing in the northern French city of Raismes on 10th November. The tour was transported in a fully branded truck, kitted out with Pandrol's products and staffed by its experts. Wyatt International designed the branding, including vehicle livery, along with a range of promotional tour items such as T-shirts and bags – we also handled tour promotion through email and social media marketing, including Twitter, helping keep the campaign's wheels in motion.
"The 'Back on Track' truck tour gave our customers an exclusive opportunity to see our products and innovations up close and personal. It was a great experience for everyone, and it's certainly helped us make an impact in the market."
Maria Nilsson, Head of Product Line, Pandrol.