University to Work: How Internship can help you.
Back in 2017, we were on the hunt for someone to aid us in getting ahead with our business development programme.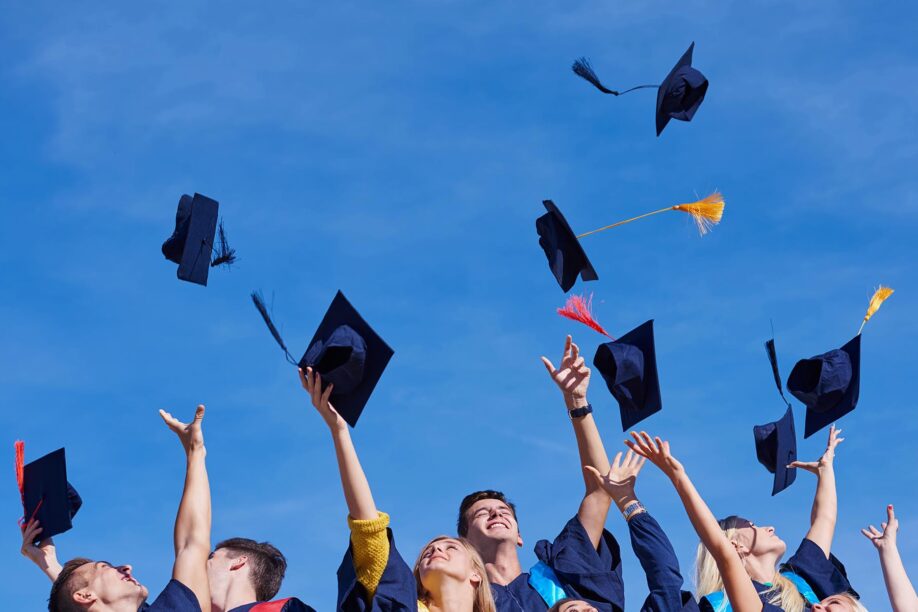 Someone to help CEO Karen Bernie scale the mountain of work and get on top of the opportunities facing us. That's when we met Charlotte Walters.
Joining us for an internship as Brand & Business Development Coordinator, Charlotte jumped into a whirlwind year at Wyatt. And now, one year later, we caught up with her to find out what she's up to now – and how working with Wyatt helped kickstart her career…
Hi Charlotte, can you tell us what you studied at University?
After a couple of years dabbling with different career paths and degree subjects I finally settled in Marketing, Advertising & PR at the University of Worcester. During my time there I took a 14 month full-time placement at Wyatt, to jump into life inside a communications agency.
Can you tell us more about your role and responsibilities at Wyatt as Brand & Business Development Coordinator?
My position at Wyatt was 'Brand & Business Development Coordinator' but my role was really varied – and that was a very good thing. Some days I'd be getting stuck into data handling on the CRM and making sure our latest business development activities rolled out on time. Others I'd be updating the marketing materials for the agency itself and co-ordinating blogs and e-campaigns. One of my main day-to-day roles was the agency's social media channel, where I'd make sure our followers were up to date with all things Wyatt. I managed to get a real breadth of experience from briefing a creative studio to proofing copy and brainstorming strategy with the team.
What big obstacles did you overcome while interning at Wyatt?
Wyatt was no stranger to ensuring that clients always come first – which is great – unless you're coordinating the marketing for the agency! Studio time for 'Wyatt work' was often a battle and it took time to make sure the team knew that the agency itself was its own client and needed attention too.
What did you enjoy at Wyatt?
1)      The people: being part of such a dynamic team is very fulfilling. You're working alongside people that inspire you every day, and that really can't be beaten.
2)      The industry: Wyatt are giants in the Birmingham communications industry and being able to look behind the scenes of how a long-standing agency works is fascinating.
3)      The creativity: Being able to create ideas and content is a real passion of mine and being able to work with others who love it too is great.
4)      The sandwich shop across the road: they gifted me an entire tray of cakes when I left Wyatt as I'd been such a lucrative customer- say no more.
What advice would you have for other interns in a high pressure, fast-paced environment?
1)      Be Organised. I can't stress this enough. It sounds so simple but many people really struggle with it. I find keeping paper lists really helps me, everything is digital now but I still carry a little black notepad with my to-do list for the day and make sure I'm checking in on it regularly so I don't get distracted by the other umpteen things to be done that week.
2)      Give yourself soft and hard deadlines. Most tasks have a hard deadline, but giving yourself a 'soft' deadline a few days before means you're never left pushed up against too many at once. Taking a bit of time to look forward and plan properly will help you in the long term.
3)      Keep calm. Your work is never more important than your mental health. If you're feeling too pressured or stressed (not the busy, fun kind people thrive under) STOP, take time for yourself and pick it back up tomorrow. It's really important to take stock of how you're feeling and talk to those around you and make sure they're doing ok too.
What's your current role now and how did interning at Wyatt help you gain your confidence?
I now work at a company called Air Spectrum Environmental, in Worcester. They're an incredibly innovative company that specialise in Air Quality Management. I oversee the marketing, advertising, public relations and branding for the company. I'm the only one in my department but have an incredibly supportive team to assist when necessary. It's a very full-on role, but anyone who's worked with me knows I work best when I've got lots to do (bored Charlotte = dangerous). There were times at Wyatt where there was a lot to juggle, and it was essential to be as organised as possible (and keep a cool head). This has helped me keep my feet on the ground during the plunge into my new role. Wyatt also gave me the ability to have confidence in my own knowledge and ideas, which has been invaluable in this role.
Where would you be now if you didn't do an internship?
Well, to put it bluntly, without an internship I wouldn't have the job I have now. I worked really hard at my degree and got first class honours, but even still I wouldn't have had the experience to land this role. Companies often care so much more about what working experience you have than what you learned at University. I was able to build that experience while still being at university and having extra financial support from grants and student loans rather than trying to gain it after graduation – which is nearly impossible with bills to pay! Internships are also much more varied than a graduate role, they give you the opportunity to find out what you like (and dislike) about the industry you're working in.