On the Trail: The Best Campaigns of January 2020
New year, new decade, new exciting marketing campaigns…Welcome to the January 2020 edition of On the Trail!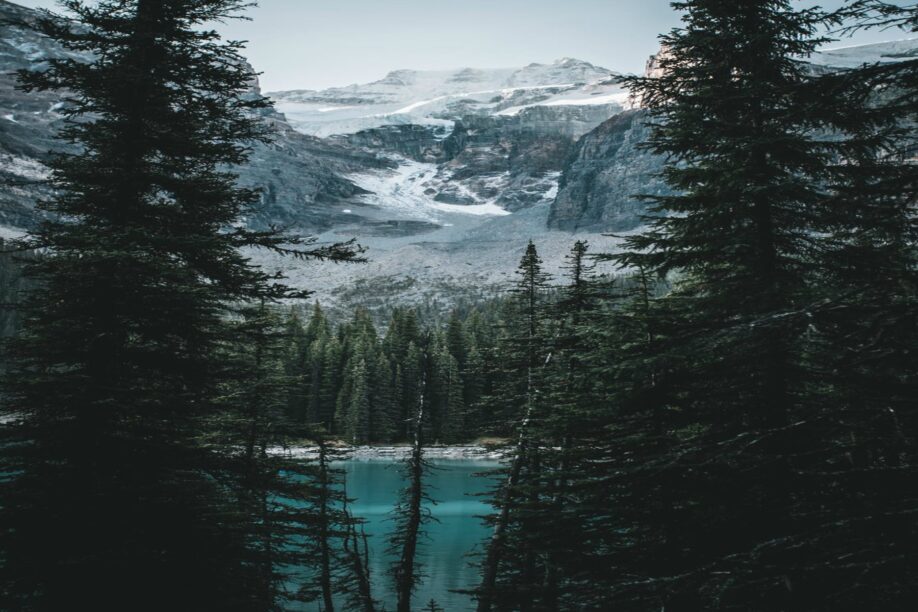 New here? Let us explain. On The Trail is where our marketing experts explore into their favourite latest campaigns, and tell us just why they liked them. It's that simple.
This month, there's feel-good DIY in Italy, a trip down memory lane with Volkswagen, a huge electric vehicle campaign from Shell, and much more.
Sit back, and prepare for inspiration to flood in.
Leroy Merlin: Lessons for Good
Spotted by: Mark Fones
For some, DIY is their worst nightmare. Give a DIY novice a drill and you could be asking for real trouble. Maybe that's why this campaign resonated with our Managing Director Mark Fones.
Leroy Merlin, international home improvement and gardening retailer with 47 branches across Italy, recognised this as an opportunity to run DIY lessons in their stores. The idea is simple – equip their customers with skills and furnish them with plenty of products while they're there.
The ingenuity doesn't stop there though. The retailer has taken its DIY lessons out to those who need it most, charities.
The campaign, called Lessons for Good, still allows Leroy Merlin's customers to learn DIY, while helping renovate spaces like school classrooms, hospital units, and day centres.
The result isn't just feel-good either – the campaign has been recognised by the Italian Government, has received further financial support to help more non-governmental organisations (NGOs).
Watch the case study here.
Expo 2020 Dubai: Be There
Spotted by: Sahar Afzal
Like grandiose international marketing campaigns? Then our Junior Account Director Sahar Afzal thinks you'll like this.
With the theme of 'Connecting Minds, Creating the Future', Dubai is hosting the International Expo in 2020. Like the Olympics of the exhibition world, this event only comes round once every five years, and was awarded to Dubai by the Bureau International des Expositions (BIE).
The six-month-long exhibition is the largest event ever staged in the UAE and is set to welcome 190 participating countries, and millions of visitors from across the globe.
To encourage visitors and exhibitors, Dubai has created 'Be There', a fast-paced cinematic montage voiced by will.i.am that recounts numerous invention milestones in history, such as the discovery of gravity, the construction of the pyramids and mastering aircraft flight. Active in 29 markets and 14 languages, the film declares that although you weren't there for those pioneering moments, you can 'Be There' to witness the next wave of human brilliance when Expo 2020 Dubai opens its doors on 20 October 2020.
With 52 million views on YouTube already at the time of writing, as the film says, you can't afford to miss this:
Shell: The Great Travel Hack, Season 2
Spotted by: Chris Hill
The way we travel is changing for good, and Shell is using its YouTube series, The Great Travel Hack, to show us how.
The concept is simple, which is what our Creative Director Chris Hill loves about it. It's a road trip challenge across Europe between a British and a Dutch team, and the team that completes the challenge using the lowest CO2 emissions wins. Greg James and Katja Schuurman star as hosts, and on Team GB are Sam Quek and Jordan Banjo, while Loiza Lamers and Jamie Trenité make up the opposing two-person team.
Brilliantly executed, each 15-minute episode of the five-part series is packed with compelling content around electric vehicles and efficient driving.
Watch the full series and find out more here:
Battersea: Rescue is our favourite breed
Spotted by: Hannah-Jane Albone
Just before Christmas, our resident animal-lover Hannah-Jane Albone spotted the refreshingly different 'Rescue is our favourite breed' campaign by Battersea.
Staying away from the traditional 'sad animal' story, Battersea has created a campaign that appeals to our great British love of animals, while giving it a fresh new take. Discussing how 1 in 4 pets in the UK is a rescue, and that #RescueIsOurFavouriteBreed, it shows a huge range of rescued pets living happy, fulfilled lives.
"It's great to see a pet charity campaign that isn't all quivering dogs and abandoned cats, instead focusing on the positive end result rescuing can have."
The ad itself is upbeat and has a tongue in cheek approach, with lines like 'I'm a rescue bitch' and 'Even underdogs can be top cats' featured in the ad.
Battersea have done a great job of taking a really different approach to traditional 'heartstrings' charity adverts and animal rehoming and I'm looking forward to seeing more from them like this.
See more about the campaign here.
Volkswagen: The Last Mile
Spotted by: Bobby Tanser
Now here's one that could really bring a tear to your eye. The Last Mile is Volkswagen's celebratory send-off spot of their iconic car, the Beetle.
For our Senior Account Manager Bobby, she likes it because it's different: "The VW Beetle is no longer available but they are celebrating its history and importance throughout the years as an icon within pop culture and real life. Throughout the advert, there are pop culture references such as Andy Warhol and 'Footloose' and Kevin Bacon."
The advert ends on a hint at the future of Volkswagen – 'Where one road ends, another begins'.
It is a different type of illustrative advert; the illustrations are detailed and the colours are soft with an almost 'vintage feel' to them. The cover of 'Let it Be' by a youth choir is perfectly fitting and brings the advert together.
BBC: Dracula Immersive Billboards
Spotted by: Ben Baker-Hollyhead
Going from emotional to haunting is our Junior Account Director Ben Baker-Hollyhead's pick of the month, the BBC's immersive billboards for their show, Dracula.
How do you make a billboard stand out, in today's day and age when heads are buried in smartphones and we're rushing from one place to the next? Well, the BBC decided to stick some stakes in their London and Birmingham billboards when promoting their new series 'Dracula'.
The result is a billboard that comes to life when night falls, creating a hauntingly different, memorable OOH campaign. See the billboard and how it transforms here
So, there you have it!
Plenty of campaigns that caught our eye and hope they have inspired you too. If you're looking to create equally great campaigns to transform your brand and business, contact us and we'll be more than happy to help.