Tending your social landscape: SALTEX 2019.
At the end of October, Sarah Turpin and Anna Taylor-Moore went to SLATEX 2019.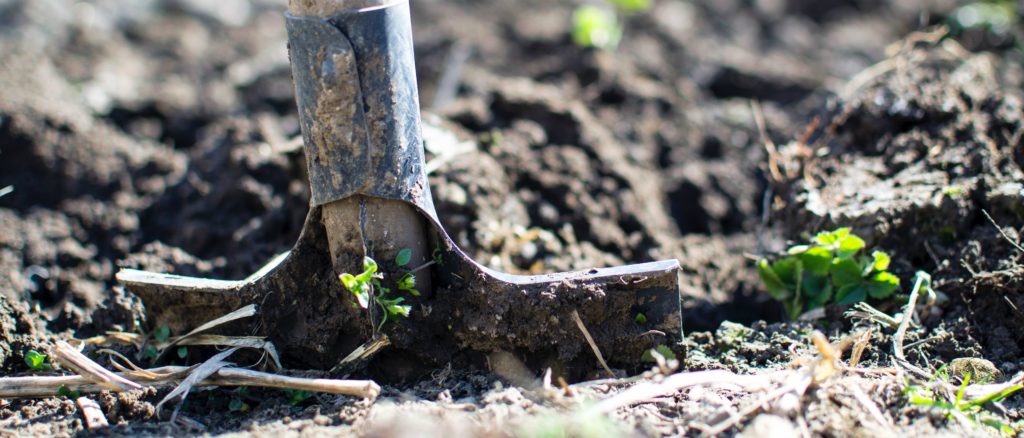 Our New Business and Social Media team members, Anna Taylor-Moore and Sarah Turpin, headed to The NEC in Birmingham for one of the biggest events in the world of groundskeeping, gardening and turf management – SALTEX 2019. They discuss how social media can play an important role in any field (literally).
Anna's experience
Part of my role at Wyatt is to go and seek out the latest trends, developments and innovations, reporting back on all the fantastic leaps forward the industry has made – particularly in the realm of social media. What's good. What's not so good. And what we'll be doing next…
This time, I was at SALTEX 2019, to see how social media is making a big impact on how we work with the physical, natural environment around us.
Strategy and exposure: Getting the groundwork right.
First up, a session with a panel of groundsmen on dealing with public outrage after huge games at the UK's major stadia. Speaking were Alexander Latto, Assistant Head Groundsman at BT Murrayfield, Gary Barwell from Edgbaston, Neil Stubley from Wimbledon, and Karl Standley, Head Groundsman at Wembley.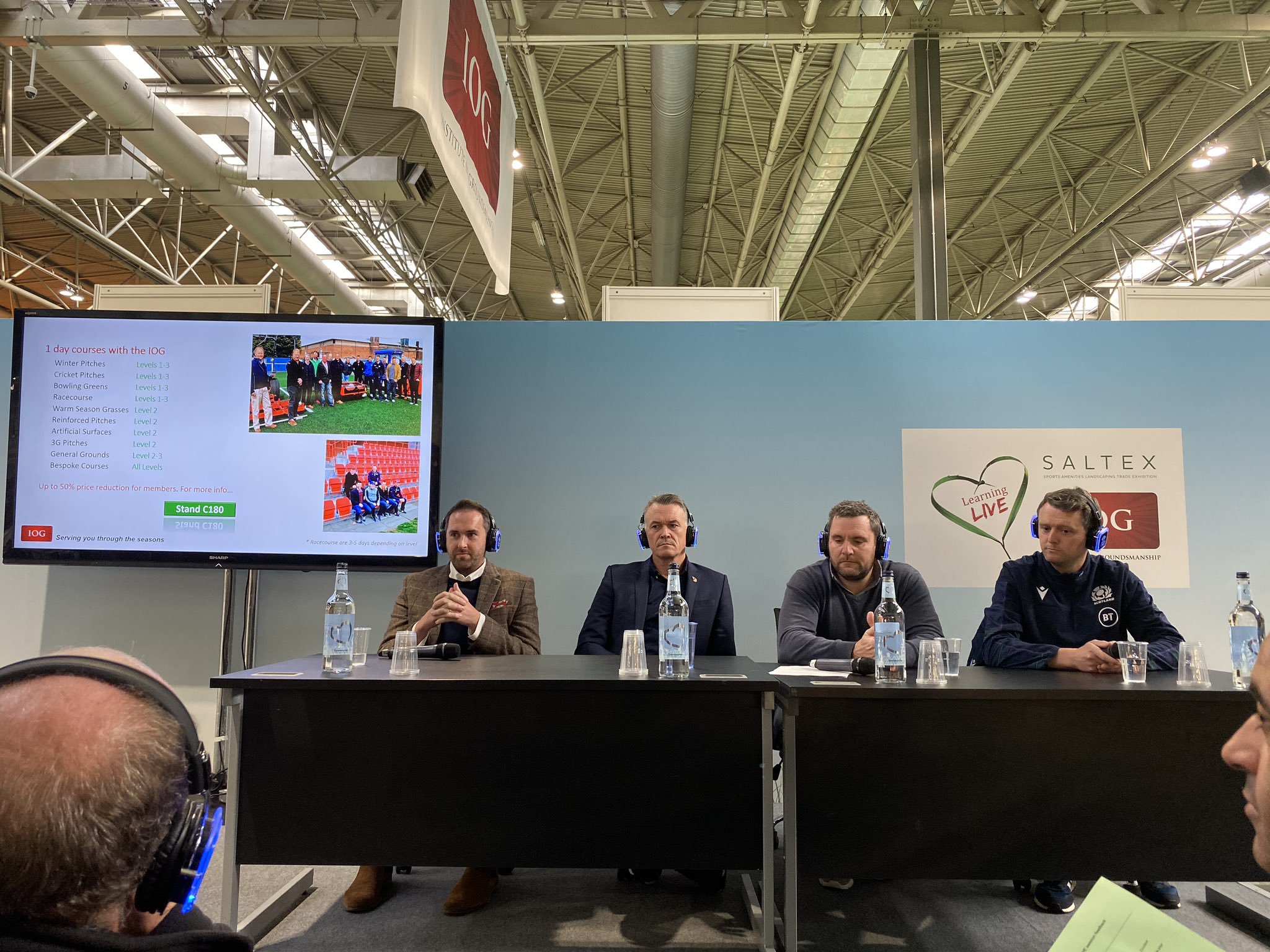 Alexander Latto, Assistant Head Groundsman at BT Murrayfield, Gary Barwell from Edgbaston, Neil Stubley from Wimbledon, and Karl Standley, Head Groundsman at Wembley.
Together, they talked us through how just one controversial event can cause fans (and even professionals) to kick off – lashing out at everything, including blaming pitch maintenance rather than their own performance. Today, this doesn't just happen at the venue, but is spread and amplified on social media – with devastating potential for everything from company reputations to people's mental health.
The focus on dealing with the effects of mental health and social media, here, was incredibly insightful, with great attention paid to training and onboarding for equipping people to deal with these scenarios. Alex Latto, in particular, recounted the story of when he first joined BT Murrayfield: as the 'new face', he was an easy target for fans' abuse – but, through training and experience, he's learned how to handle the hate and get support from the people around him. It's vital that this training and support needs to be available from day one.
It wasn't all about the negative side of social, however – there was plenty of good on show, such as the positive responses and sharing of more inspiring content. Especially as, given that there's a small but vocal community of lawncare enthusiasts out there, even just sharing a serene snap of a dewy dawn on the pitch can bring out people's pride, care and love for what they do. And here, social media can be a powerful force for good.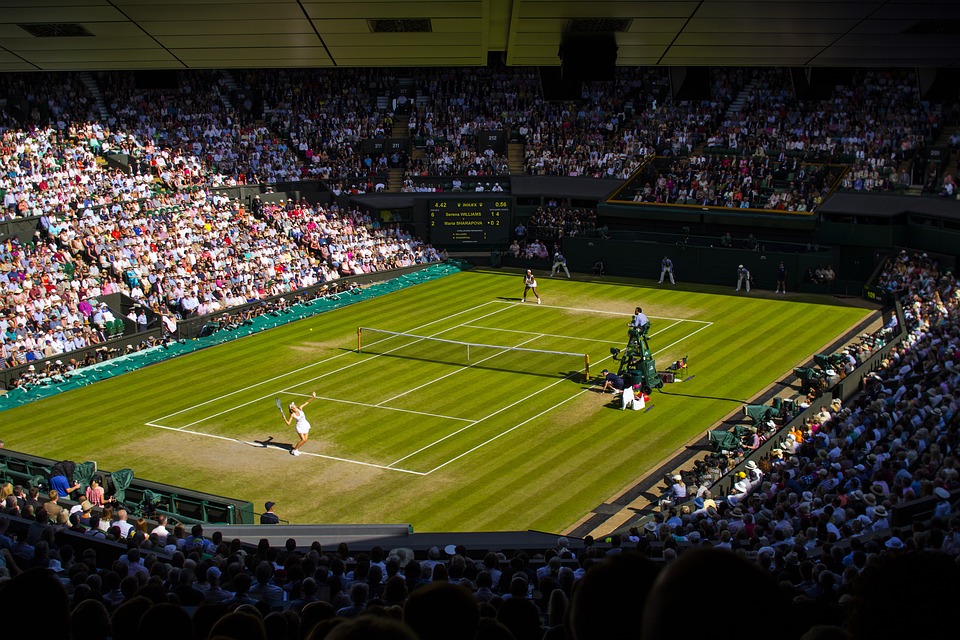 Wimbledon Final Tennis Centre
Jimmy the Mower.
Next, we heard a heart-warming tale from Shropshire's Jimmy Broadhouse, whose tweet sharing his work on a council field near Wolverhampton – work that was 'fit for Wembley Stadium' – rapidly spread to over three million views, as well as an invitation to Wembley itself, and the BBC's The One Show. Ever since, Jimmy's been a famous figure in the groundskeeping community, inspiring others with his work on social media and beyond.
This is a simple example of how far a little humanity can spread socially; how creating a connection and staying relatable will resonate emotionally with audiences. And, in turn, this emotional resonance will be invaluable in building trust and loyalty – which is why, in a world where brands struggle to find voices to cut through on social, the best advice is simply to be human, and real. Everything else will follow.
"In a world where brands struggle to find voices to cut through on social, the best advice is simply to be human, and real."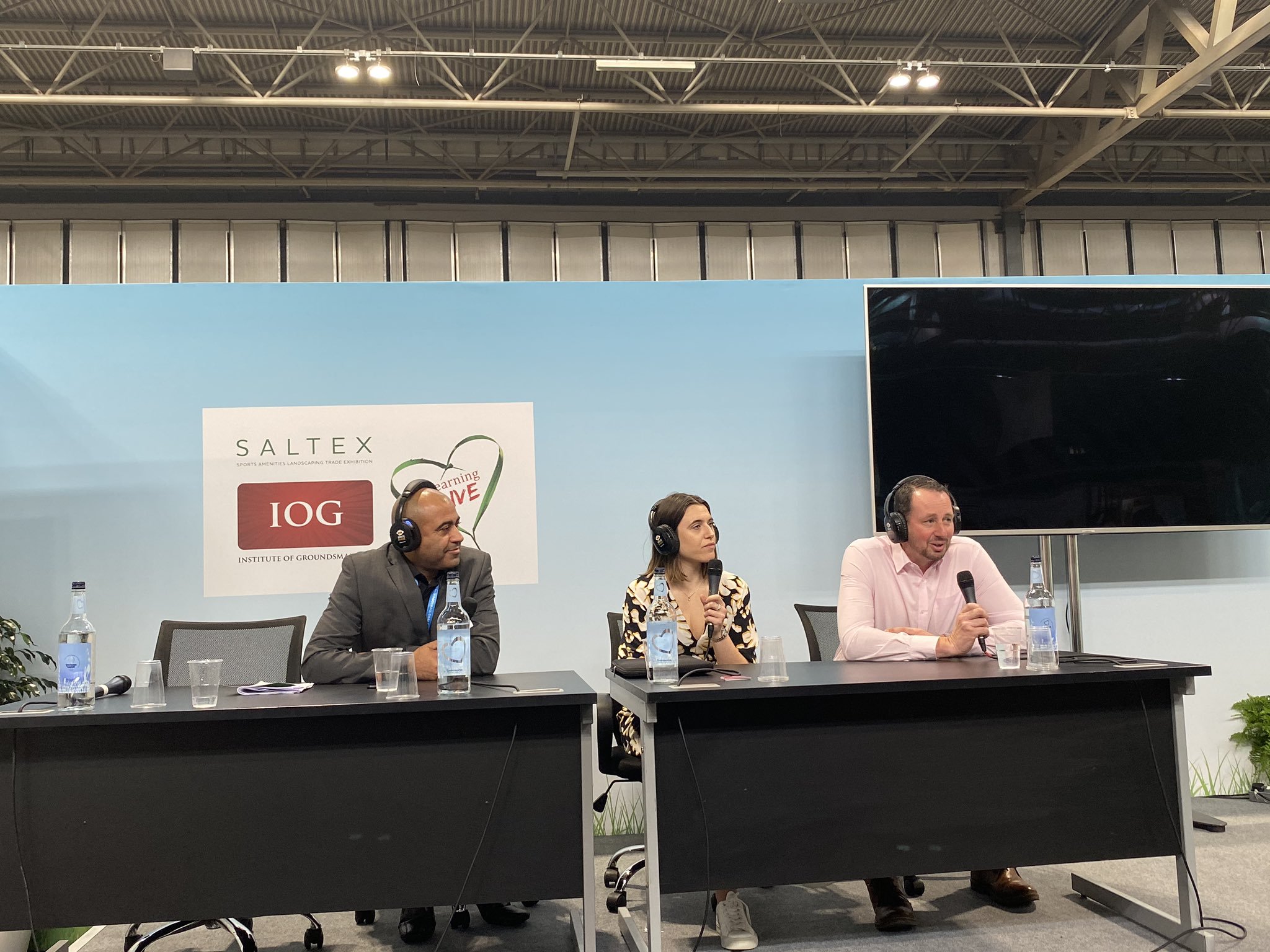 Jimmy the Mower Man on the far right
Sarah's experience
Sowing social seeds.
Often when you tell people that your job involves social media, you can be bombarded with questions. "So, are you an influencer?" "Do you just sit on Twitter all day?" "Oh, so do you just go to events and like, Insta?" The truth is, yes, I do spend a lot of time on Twitter and can often be found with my iPhone camera pushing to get the perfect picture.
But this is what makes working in social media in the B2B industry so exciting. Part of my role involves attending some of the biggest trade shows in the industry and providing live coverage for both our clients and Wyatt itself. That means live coverage of some of the biggest shows, featuring huge brands, all showcasing their newest and most innovative ideas. SALTEX was no different.
This time, I headed to the NEC to support our leading garden power tool brand EGO Power+. Armed with a full iPhone battery, back up battery pack and a list of hashtags, I spent the day updating the turf management sector with new products, live chainsaw demonstrations and chatting with the online gardening community.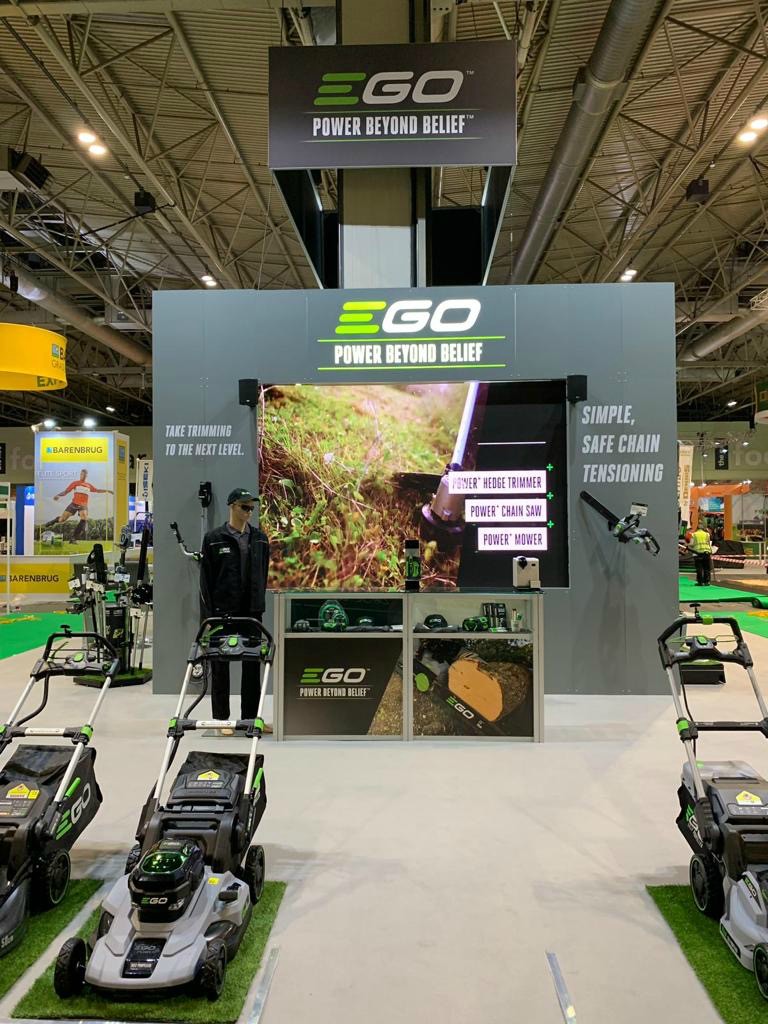 Our aim for the day was to boost engagement and impressions to help encourage interest in the new product range available in 2020. In just a few hours, I'd posted EGO's first-ever Instagram story, first-ever live video and had been interacting with a whole range of people about upcoming products. In just one day, thanks to the live video demonstrations, live posts and continuous stream of content, Instagram impressions increased by a massive 2,037%, engagements increased by 214% and profile clicks increased by 100%. Meanwhile, we were seeing similar results on Twitter, with impressions increasing by 1,779% and engagements increasing by an even bigger 5,650%!
"Instagram impressions increased by a massive 2,037%."
On the other side of the show hall, we'd been attending informative talks with various influencers and groundsmen, live-tweeting our way around the show for our own Twitter page to help generate new leads and increase our brand awareness in the gardening sector. We managed to increase our own impressions by 1,018% and our own engagements by 2,200%.
As a client-facing business, social media is an integral part of what we do. It is a crucial tool that allows us to connect with other industry leaders, share our own knowledge and expertise on a wider scale and in real-time.
Opening up the social media landscape.
Groundskeeping and social media might not be the most obvious bedfellows, but the awareness, attention and passion with which social is treated in this niche industry is fascinating.
It's certainly proof that social media has an innate value for everyone, everywhere, no matter your background or business.
Whether you're engaging person to person, or going from one wholesome tweet to national media appearances, it's all about community building and engagement. Like tending your grounds, a little care and craftsmanship will see your community and your brand grow.
If you're interested in finding out how we can develop your social media strategy, please get in touch at hello@wyattinternational.com or call 0121 454 8181.