On The Trail: The most engaging June 2020 campaigns
Our PR and Content Executive, Annie May Heno, looks at the best marketing campaigns this month.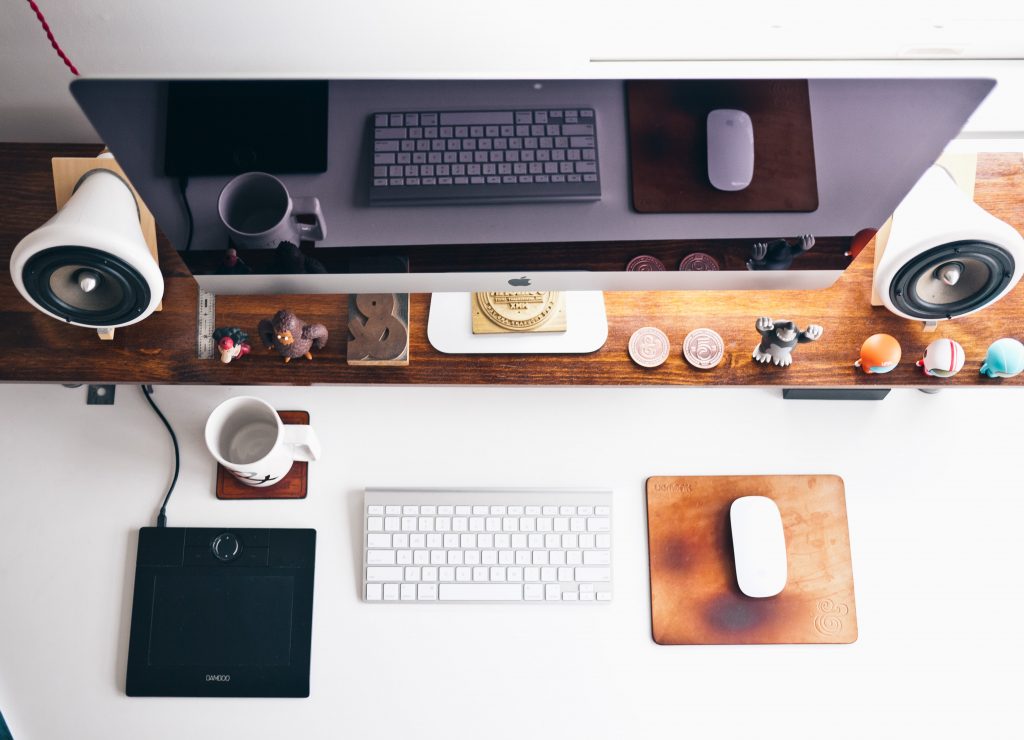 It really is crazy how quickly time flies – we're already halfway through the year…so that means you can say hello to June's 2020 edition of On the Trail!
This month our B2B marketing experts discovered some rather inspiring and educational content from the likes of Adobe, Budweiser, Vimeo and more. So, sit back, relax, grab your morning coffee and take a look at our monthly roundup.
Adobe X Lush – Tales of Scale
Spotted by: Chris Hill
'Tales of Scale' is a short animation by Adobe Creative Cloud, that tells the story of how Adobe worked with bath bomb wizards, Lush, to create an inventive retail experience that can scale with their business. By exploring how integrated technologies could enhance the shopping experience. Adobe worked with Lush to create a series of visuals that would help them improve customer service, reduce their carbon footprint, and create a shopping experience like no other. Our very own Creative Art Director, Chris Hill, said:
"With a clear business focus, Adobe has produced a beautiful filmic piece titled Tales Of Scale. With superb production value it manages to weave a very watchable and well-crafted story with production that we can all expect from Adobe. It's definitely worth a watch".
Click here to watch the full video.
Pride Inside
Spotted by: Ben Baker-Hollyhead
To celebrate PRIDE month during lockdown, Ads of the World released the new grassroots campaign 'Pride Inside'. The campaign, which sees queer people take over 1,000 digital outdoor screens across four UK nations, is a reflection of what Pride means to them. Representing the full spectrum of the LGBTQ+ community, more than 120 queer photographers teamed up at a social distance to create images from their homes and outdoor spaces to represent PRIDE month.
"I like this because it highlights you don't need huge crowds of people or massive events to have a voice. You can do something just as loud, credible and meaningful through the spaces and platforms that already exist, and if that helps with social distancing at the same time – all the better!"
Click here to watch the campaign.
Budweiser: Whassup Buds, football's back!
Spotted by: Sahar Afzal
Budweiser is celebrating the return of Premier League football with a new edit of its famous 'Whassup' ad. The ad uses the hashtag #WhassupBuds with the aim of rallying fans to cheer on their favourite teams from home. As part of this campaign, Budweiser will be offering fans the opportunity to have their face appear pitch-side at selected stadiums. Plus, they also partnered with Uber Eats to create a Bud Store where people can order beers.
"After having watched the Budweiser campaign, I really liked how flexible and agile their comms strategy is by virtually transporting fans into the stadiums and how they utilise new channels to get their products to customers (Uber eats)".
To watch the full video, click here.
The Flying Gherkin stars in Foster + Partners' children's book
Spotted by: Bobby Tanser
Foster + Partners, a UK architecture studio has created an #architecturefromhome initiative that aims to entertain and educate children and young families during the pandemic. Titled 'The Flying Gherkin', the playful book flies around London and visits other buildings including St John's Cathedral and the Leadenhall Building.
Using the power of flying to visit old friends and to make new ones across the world, the Flying Gherkin gives each building a unique voice and character to showcase the different roles of each building.
"I love the fact that Foster & Partners keep diversifying their creative talents during lockdown. First, they were creating pioneering PPE and then created a series of architectural challenges for kids, including how to build a paper city with downloadable templates. Their latest piece of work is to create 4 chapters for an online children's book that features the buildings they have designed around the world. It's a unique and creative way to engage younger audiences with architecture and the cities that they are inhabiting".
To read the full article, click here.
John Deere hosts hybrid event with OneBigStar
Spotted by: Simon Hall
Our Brand & Strategy Director, Simon Hall spotted this great virtual hybrid event Cereals LIVE 2020 featuring John Deere. What would have been a leading farming event in Duxford, the physical show was unfortunately called off due to the ongoing pandemic, but it still went ahead anyway as a virtual experience instead.
The entire project followed the required safety measures, maintaining social distancing for presenters and John Deere's staff members, as well as crew during the install and de-rig, whilst also making use of disposable single-use microphones windshields and earpieces.
"Although this is slightly different to our usual monthly marketing campaigns, I thought that the whole show was really impressive as despite lockdown putting events on hold, the show still went ahead with safety measures in place and my god wasn't it impressive. it was very cleverly created and a delight to watch".
To read more, click here.
Did you enjoy reading this month's marketing campaigns spotted by our experts? Head over to our Twitter page to stay up to date with our latest blogs and monthly highlights >> @WyattIntl