On the Trail – the best campaigns of October 2019
Welcome to Wyatt International's first instalment of 'On the Trail'.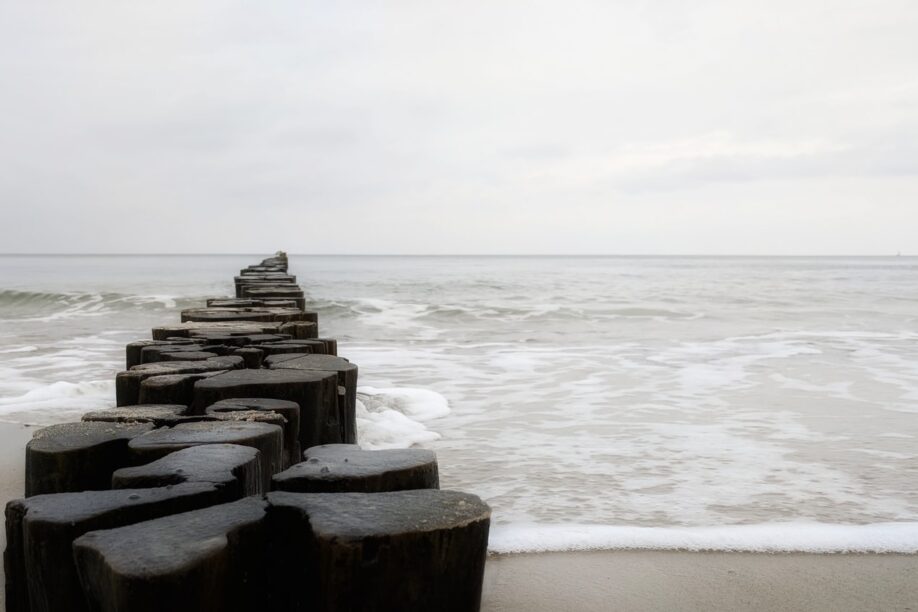 'On The Trail' is a monthly series where our marketing experts explore some exciting marketing campaigns and tell us what they love (or hate) about them and what it means for the future of marketing.
From fast food businesses showing their softer side to magazine covers that are making history and innovative campaigns pushing brand new services, here's some great content that are certainly worth noticing.
Audrey Gelman – the first 'visibly pregnant CEO' on Inc. magazine's cover
In October 2019, Audrey Gelman became the first 'visibly pregnant' CEO on the cover of a business magazine. Spotted by our Creative Director, Chris Hill, he said this cover was a huge step forward for female CEOs and business leaders.
Audrey Gelman is CEO of The Wing, a women-focused shared workspace business. She decided to appear visibly pregnant on the cover of Inc. to show other women that "they too can successfully run a business and start a family." You can find out more about Gelman making history here.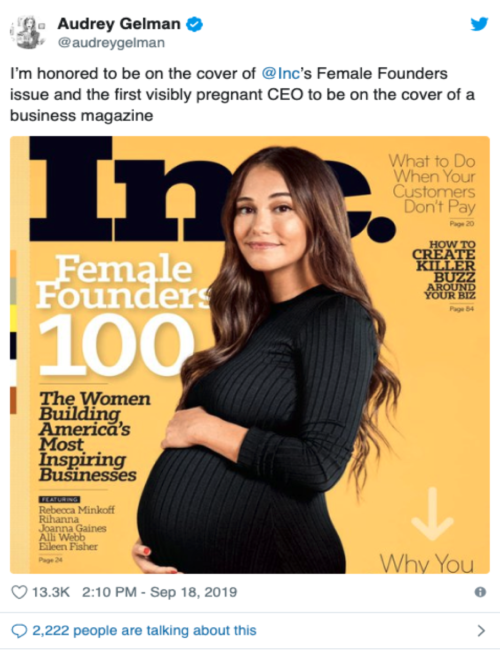 Burger King's 'A Day Without a Whopper' campaign
At the beginning of October, our account manager, Bobby Tanser spotted a PR campaign where Burger King was actively encouraging customers to go to McDonald's for a burger. Every year, McDonald's have their own 'McHappy day' and donate $2 for every Big Mac or signature burger sold to their 'Children with Cancer' fundraiser. In support of this, Burger King restaurants in Argentina stopped selling whoppers and sent customers to McDonald's.
Now, anyone following any fast food outlet on Twitter will know just how brutal their exchanges between them can be. Seeing these two rivals work together for charity not only showed Burger King's kinder side – it's shown that competitors can work together for 'the greater good'. Following this campaign, McDonald's sold more than 73,000 more Big Macs than it did during last year's McHappy day. Find out more about it here.
.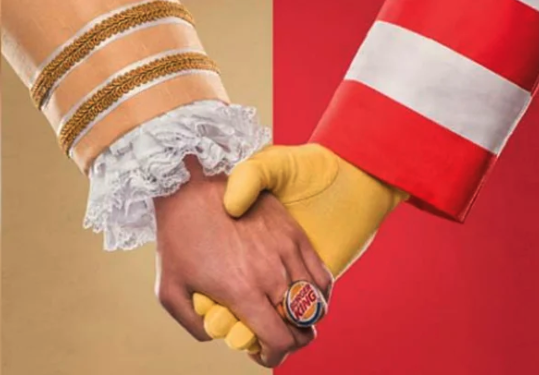 The world's first City as a Service demo
This month our Managing Director, Mark Fones spotted a really interesting marketing campaign where Finland's capital, Helsinki was advertising itself as a 'digital lifestyle subscription service'. Their campaign, 'City as a Service' (CaaS) targeted high-skilled tech professionals and was the result of a collaboration between the City of Helsinki and some of the best tech companies in Finland looking for expats to join their ranks.
Light-hearted, humorous and creative, the convincing campaign and video saw Helsinki's mayor appear as the CEO of the company and poke fun at the city. Further down the site, there was an application form for anyone to sign up to the 'life-changing' demo. You can find out more about it here.
We are the NHS, We are Nurses campaign
This month, the NHS rolled out a nursing recruitment campaign that pulled at our PR and Content Manager, Ricco Leung's heartstrings and reinforced the hard work and dedication that goes into training and becoming a nurse.
Their adverts were rolled out across TV, radio, social and OOH. Targeting high school and final year pupils, the aim of this campaign was to increase enrollment numbers. The TV spot by MullenLowe London for NHS Recruitment was particularly emotive, thanks to its strong narrative and soundtrack. You can find out more about it here.
Sainsbury's social scheduling mistake
On Friday 18th October, Sainsbury's supermarket chain had a social media scheduling mishap when a tweet that was meant for Saturday, went out a day early. The tweet said, "Morning folks! It's Saturday, which for me is fry up day! What's on your Saturday breakfast menu? Daniel" and was quickly retweeted and liked. However, rather than delete the tweet or ignore the problem, Sainsbury's and other businesses took a funny, light-hearted approach to the error, therefore creating even more engagement.
The blunder was spotted by our Social Media Executive, Sarah Turpin, who said it was a great way to respond after a mistake, and it was great to see other brands such as Tesco's get involved. You can read more about it here.
Feeling inspired by these campaigns? Find out how we break boundaries and tell stories for businesses across the globe and get in touch!
Feeling inspired by these campaigns? Find out how we break boundaries and tell stories for businesses across the globe by emailing us at hello@wyattinternational.com or call 0121 454 8181.