On the Trail: The Best Campaigns of November 2020
Our PR and Content Executive, Annie May Heno takes a look at our favourite campaigns of November 2020!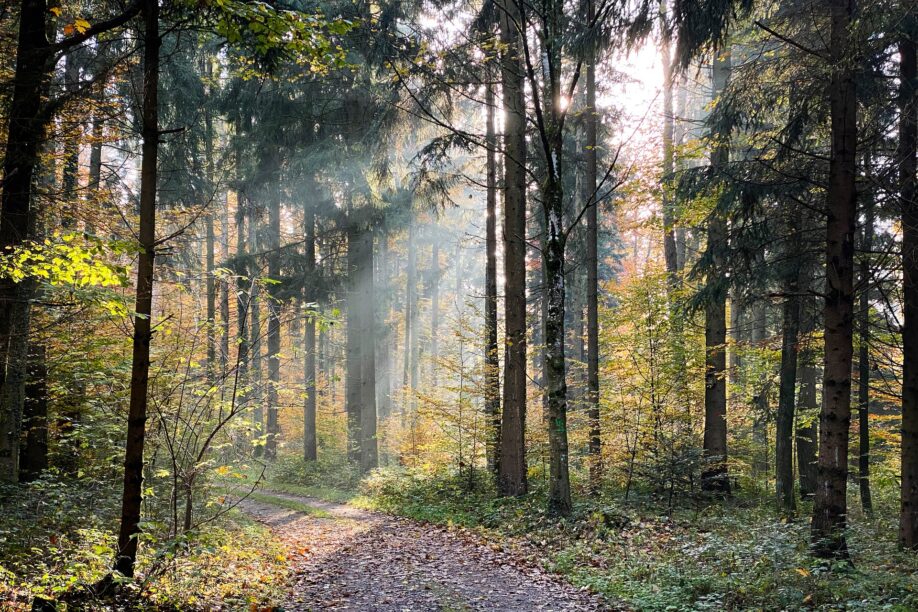 It's that time again where brands and businesses are gearing up for Christmas and we're already seeing some amazing end of year campaigns to celebrate the big day.
Although this Christmas season will be different, we want to keep the momentum up by sharing some of our favourite festive ads we've seen so far.
Welcome to November's edition of On the Trail! P.S. get comfy as there are a lot to go through!
Amazon: 'The show must go on'
Spotted by: Bobby Tanser
At the start of November, Amazon unveiled its holiday 2020 campaign, which follows a story of a young and determined French ballerina as she practices as a lead in a ballet performance.
However, during the coronavirus outbreak, the show gets postponed. Tais Vinolo, our lead ballerina, however, is determined to not let the lockdown stop her from practicing so she continued to dance anywhere and everywhere hoping that one day she could perform in front of an audience. Towards the end of the advert, her little sister empathises with her, so she invites her family and neighbours to gather from their windows and watch her performance outside.
"Amazon have been very clever. They haven't mentioned themselves (until the final frame). The campaign itself isn't the generic pushy advertising, it's storytelling.
"We have all had a difficult year, its affected all walks of life and we've all had to learn new ways to overcome these challenges. 'The show must go on' is a beautiful message of hope, but also a practical one that's very fitting for 2020."
"The campaign itself isn't the generic pushy advertising, it's storytelling."
Take a look here.
Disney: From Our Family To Yours
Spotted by: Ricco Leung
While times change and people grow, beloved family traditions make lifelong memories that span generations and hold us together, especially over the festive period.
Lola and her granddaughter share a love of Disney and Christmas crafting, but over time their yearly ritual of making star lanterns begins to fade away. Looking back into Lola's past and seeing her grandmother's much-loved Mickey Mouse inspires her granddaughter to create a festive surprise that lights up her Christmas morning and renews their special bond.
"It looks like Disney has taken a leaf out of John Lewis' book and come up with a real tear-jerker of a Christmas campaign. Great animation (I mean, what do you expect coming from Disney?), strong song choice and a moving story in this three-minute spot. Classic."
Click here to watch the advert.
Tesco: 'There Is No Naughty List'
Spotted by: Simon Kinnear
To help lift the Christmas spirit, Tesco has launched a festive advert to encourage shoppers to stay positive and to enjoy the delicious festive treats it has to offer.
Launched in November, Tesco created a light-hearted campaign to help households across the nation forget about lockdown haircuts and bad Zoom etiquettes by saying 'there is no naughty list' this year.
"They leaned into the humour of lockdown, by framing their campaign around 2020 confessions – it stands out amidst a sea of animations and family-centric adverts and feels like a more authentic snapshot of our lives right now."
"They leaned into the humour of lockdown."
Take a look for yourself here.
Plenty: 'We wish you a Messy Christmas'
Spotted by: Mark Fones
Plenty, the leading household towel brand decided to embrace the Christmas mess this year by creating an advert to mirror how Christmas spent with our loved ones is always a mess. But a fun mess.
Although the decorations are up, relatives gathered, and the dinner is cooked, it doesn't mean that the chaos that loved ones bring on the big day is non-existent. From turkey mishaps, stepping in baby puke and screwed up wrapping paper, Christmas wouldn't be Christmas without the spillages and festive untidiness.
"A brilliant campaign. One that definitely resonates with my family and I and there is not a single thing I would change even when the 'slip-ups' do happen…"
Head here to have a watch.
Papa John's: Giving More This Christmas
Spotted by: Simon Hall
Papa John's have decided to give more this Christmas which is why they are encouraging their customers to do the same. The American Pizza restaurant chain have stripped back their marketing spend on what would have been an expensive Christmas ad to help lend a hand for charity.
For every festive meal deal ordered, Papa John's are donating 50p to help the charities Crisis and the Trussell Trust.
"Papa John's have smashed it this year and the idea behind their Christmas campaign really is one to remember. Not only does it encourage us all to work together but to also be grateful for the things we have."
"Not only does it encourage us all to work together but to also be grateful for the things we have."
Watch the advert here.
Sainsbury's: Perfect Portions
Spotted by: Sarah Turpin
This year, Sainsbury's revealed not one but three Christmas adverts to celebrate culinary memories with loved ones.
"I actually really like these ads. Christmas 2020 is going to be a bit of a weird one for everyone and I think they show the reality of what Christmas is going to be like up and down the country. I like how they've brought family together, without actually being together, and managed to make Christmas still feel like a real family affair. I also like them because they really remind me of my own family – the gravy song reminds me of something my own dad would do, and I can picture me and my brother sat in front of the TV on Boxing Day with our own leftover sarnies!"
Take a look at all of them here.
McDonald's: #ReindeerReady
Spotted by: Annie May Heno
The McDonald's Christmas advert really stood out for me this year as it follows a story of a young boy facing an internal struggle. In the run-up to Christmas, the teenager's mother tries to encourage her son to take part in festive family rituals, but it seems as though Tom is more interested in playing computer games.
Towards the end of the advert, we start to feel emotional as Tom and his mother reunite over McDonald's and reindeer treats. Tom also gives in and collects the box of decorations to help his mother with the Christmas tree.
"McDonald's haven't just created a 90-second advert. They've also committed to funding five million meals for FareShare, the UK's national network of charitable food redistributors. Not only that, but for every download of the 'Forever Young' song that's been re-recorded by Becky Hill, a 10p donation will be given to the food charity."
"For every download of the 'Forever Young' song that's been re-recorded by Becky Hill, a 10p donation will be given to the food charity."
Grab a tissue and watch the advert here.
Branston: Bring out the Branston
Spotted by: Josh Handscomb

One spot that caught Josh's eye was the Branston's Christmas advert. Celebrating home comforts and the role food can plan in bringing people together, the campaign follows a young woman starting a new job away from home.
Although the first day at work, meeting new friends and experiencing a new city can be a little daunting, she listens to a comforting voicemail from her mum. When she returns home after being out for drinks with work colleagues, she finds a special delivery from mum and dad, a jar of Branston.
"A very uplifting advert to watch as it makes you realise that sometimes, all you need is a little home favourite from mum and dad to feel supported and happy."
Head here.
Twitter: 'Twitter taps 'BBC Dad' for an ad featuring an eruption of interruptions'
Spotted by: Coral Luck
In November, Twitter released an advert to showcase their latest feature, which allows users to restrict who can respond to their tweets (stopping unwelcome interruptions).
"It is a great advert for a number of reasons. One – it taps into the clip of Robert Kelly's kids walking into the room while he was on BBC in 2017. Two – there's been a lot of noise on social media this year, with important causes and movements gaining momentum.
"While this is really important, there are people who abuse the platform. Thanks to this feature, brands and people can choose who responds to their tweets, be it everyone, people they follow, or those who follow them. I'm all for anything that promotes a much nicer and kinder world!"
"Thanks to this feature, brands and people can choose who responds to their tweets."
Head here!
Make sure you follow us on Twitter for more inspirational #marketingcampaigns from @WyattIntl.