On the Trail: the best campaigns of February 2020
It's that time again where we talk about our favourite marketing campaigns of the month…Say hello to the February 2020 edition of On The Trail!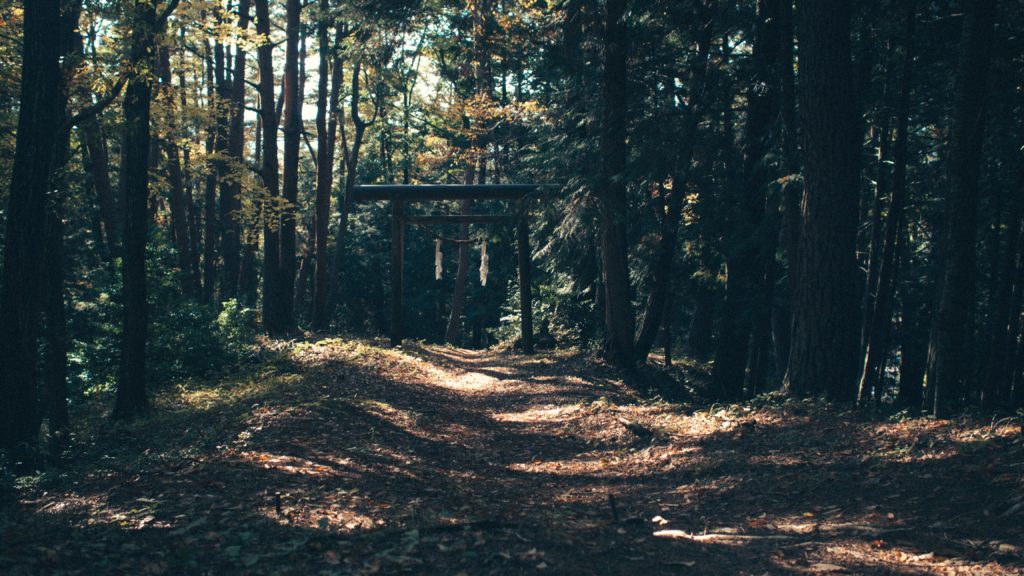 This month our marketing experts discovered some rather exciting content from the likes of Nike, Amazon, Ryan Reynolds' Aviation Gin company, and a local festival in Wales. So, sit back, relax and read all about it.
Amazon Alexa vs. RNIB
Spotted by: Simon Hall
Slowly but surely, voice assistants are revolutionising how we go about our daily lives, and Amazon's collaborative advert with the RNIB (Royal National Institute of Blind People) demonstrates this perfectly. Showing just how powerful and helpful their Alexa technology can be, Amazon created an advert that shows how people who are visually impaired can use the voice assistant to aid them in their lives.
A clear but concise concept follows the morning ritual of a woman waking up and making coffee before heading out and walking her dog. After turning to Alexa and asking for weather and time updates, we realise that the woman is visually impaired. Just like Simon, we all found this campaign very inspiring.
"It's great to see multinational technology companies like Amazon create devices to support all abilities.
The campaign definitely pulls on the heartstrings and leaves a warm and comforting feeling knowing there's more things out there to support others."
Find out more about the advert here.
Nike: Chinese New Year Campaign
Spotted by: Chris Hill
Nike released a brilliant campaign centred around Chinese New Year last month, drawing inspiration through traditional Chinese themes such as paper-cut folklore to create a meaningful message.
With the attention on families and trainers, Nike's advert focuses on a girl rejecting gifts from her aunt over multiple years. Having been handed a red envelope, the little girl runs across cities and countryside to escape accepting the gift from her aunt. Years later, the little girl who now has her own family is then seen giving the elderly aunt a red envelope, who is then shown already wearing running shoes.
The ad itself is upbeat and tense as we feel confused about the constant rejection of the present, making us believe that the girl is playing 'hard to get'. But with the revolution of technology, the aunt sends countless virtual red envelopes via a smartphone.
"Nike have done a great job of advertising their trainers through an event that's celebrated worldwide."
The approach to focus on traditional events and incorporate real-life scenarios makes the campaign unique and I'm looking forward to seeing more like this in the future."
See more about the campaign here.
Inside Out Festival
Spotted by: Josh Handscomb
Going from a universal focus campaign, to a coastline festival in Wales, our PR and Content Manager, Josh Handscomb came across the advertising campaign for Inside Out Festival on Instagram.
The idea is clever and brilliantly executed. With a shopping list at the ready, a woman pops to what looks like Tesco's' to grab her yearly festival appliances. As she walks around the shop collecting everything on her list, she points each item to the camera before adding it to her basket. Labels had been cleverly changed to advertise the headliner acts so instead of seeing the label '6 free range eggs' you instead see 'So Solid Crew' and 'Mason Maynard' on a box of wine gums.
"Whilst using brands to advertise artists was eye-catching, the audience are intrigued to see what other clever play on words they will add."
Each item somewhat relates to the name of the artist, making the campaign fun and memorable.
To reveal the full-list of names, click here.
Ryan Reynold's Aviation Gin
Spotted by: Bethany Haller
In a world where new TikTok dances come and go within 24 hours and the return of Vine's six second videos via Byte, today's marketing currency is that of speed. Quick responses are king and Ryan Reynolds is no stranger to these speedy tactics.
Formerly famed for his comedic escapades in many a 2000s RomCom, Ryan has taken over the business world acquiring a large stake in brands like Aviation Gin and Mint Mobile. It seems his quick wit has transferred smoothly into the world of marketing, in a December ad that capitalised on the negative press of Peloton. In a matter of days, Aviation Gin's owner noticed the proliferation of the Peloton controversy, contacted the actress who played the 'Peloton Girl' and coordinated a new advert – the Gift that Doesn't Give Back.
"One could argue that Ryan Reynolds' public profile has something to do with the success of the video, but really it's the agility at which he spotted an opportunity in the market and leveraged it into something positive for Aviation Gin.
"Whilst not all brands have the luxury of responding this quickly due to budgets and physical resources, those that want to stand out need to find ways of identifying popular trends and feeding it into their comms."
A superb effort and a thoroughly good idea.
Did you enjoy reading this month's marketing campaigns spotted by our experts? Head over to our twitter page to stay up to date with our latest blogs and monthly highlights >> @WyattIntl