Digital Marketing
Perspective
How to keep your customers close, at a distance
Find out how you can keep event attendees close without face-to-face engagement.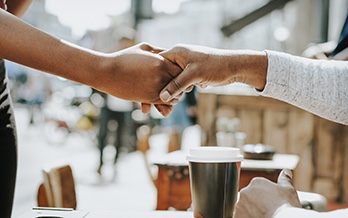 As news of the Coronavirus outbreak intensifies, businesses all over the world are doing all they can to keep their customers and employees safe. However, as more and more people are put in isolation or choosing to self-quarantine, every B2B sector is feeling the impact.
With over 110,000 confirmed cases of COVID-19 and counting (primarily in mainland China), many organisations are choosing to cancel or postpone crucial events, summits, meetings and more. It's not just specialist B2B brands that are dropping their conferences – even Facebook, Google and Adobe have made the decision to scrap their shows, in a bid to stop the virus from spreading.
The importance of trade shows and events for B2B
According to the Demand Gen Report, more than half of US B2B marketers said they drive conversions and build rapport through in-person events and tradeshows. For many companies, trade shows are the cornerstone for their new business strategy, because these shows offer a unique experience with a vast amount of benefits. From the high levels of exposure, to meeting potential prospects and building a network, these events are essential for any organisation looking to scale.
It's no secret that these event cancellations may present business losses further down the line. Citing data from PredictHQ, Recode stated that "the direct economic loss" from these cancelled events will surpass $500 million.  Any brand awareness and exposure that's amassed through speaking opportunities and stand appearances will be lost, and both customer and prospect meetings will be cancelled. If these touchpoints are not managed properly, they will be dissolved, resulting in a stagnant pipeline.
When organisations aren't able to attend these events, it begs the question of how they can minimise financial loss whilst keeping attendees close, even though they're at a distance.
Keeping it personal without a face-to-face
While the world of events and tradeshows may be coming to a grinding halt, it doesn't mean your marketing efforts or new business pipeline needs to come to a standstill. If you can't build your community offline, then it's time to focus your efforts online. According to Databox, 35% of content marketers found that online communities are the best source of content promotion, followed by 28% using organic social and 11% for paid social.
Whether you're tapping into online communities or utilising direct mail, creating a digital footprint is better than having no footprint at all.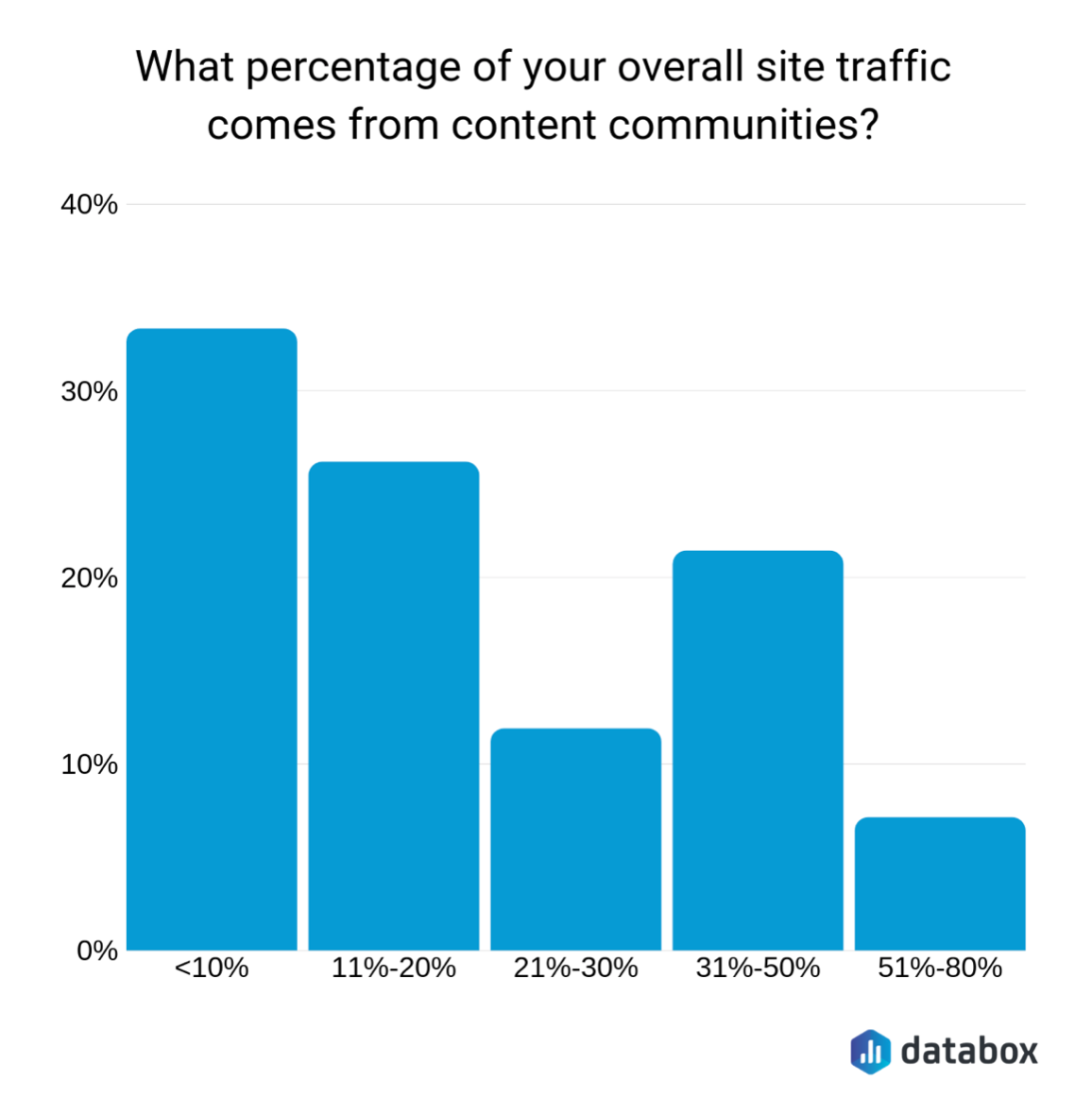 How to garner a virtual presence
Consider presenting your talks virtually
Anyone who's prepared to deliver a talk in front of a live audience will know how much time, and effort it takes. One way to keep up this momentum is by presenting this talk as a live or pre-recorded webinar or podcast. You could even create further video content from this. This means all of the planning and effort won't go to waste. You could even choose to host a live Q&A session at the end of the talk and engage with those you would have at the event.
Don't forget to leverage the partnerships you've built for these events when pushing these talks online. There are many ways to do this, from collaborating and hosting online talks together  to mentioning each other in any podcasts or webinars.
Direct marketing and mail
While it may seem obvious, direct mail will offer a unique and personal piece of communication that may be invaluable at this time. It's a great way of reaching out to existing customers and known prospects you had expected to meet at the show. You could also do this activity with any brands you were going to partner with. You can also liaise with key media, associations and event organisers to present any content or information that would have been shown at the show, online.
Alternatively, why not take it a step further and host a virtual trade show with virtual booths? The method will help you promote your business to an international audience, and is much cheaper.
Utilise social media
Social media platforms such as LinkedIn, Twitter, Instagram, Reddit and Facebook offer businesses another way to connect with individuals they would have met at the event, as well as people who may not have gone. Social media gives you the ability to tap into a plethora of online communities, and build invaluable connections.
The likelihood is that would-be attendees have already scoped you out on social media prior to the event. According to Vivid Fish, 55% of B2B C-Suite buyers say they look for information about a company on social media before they buy, and 84% of B2B C-level and VP-level buyers are influenced by social media when purchasing.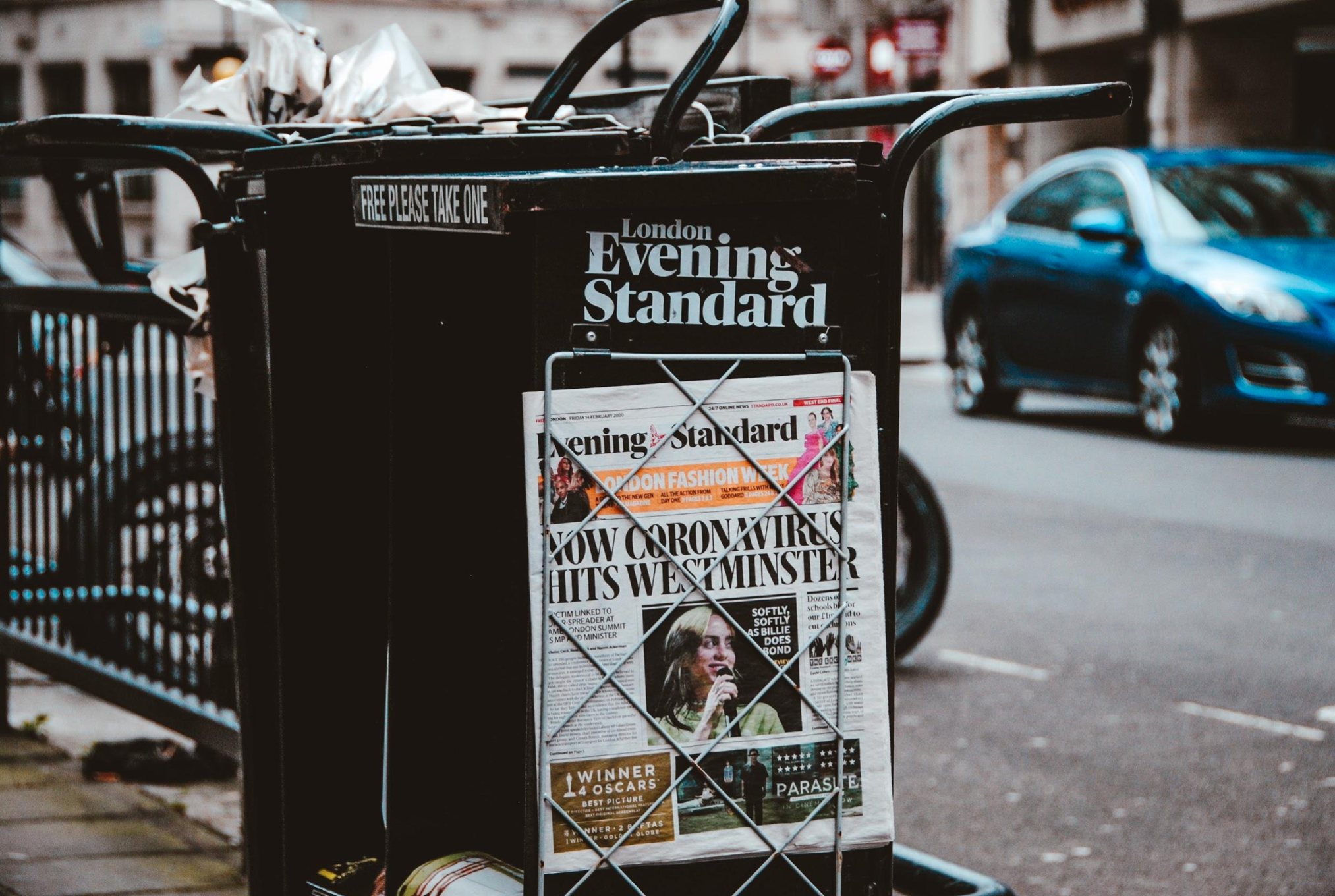 Track everything
While the cancellation of a trade show is a disappointment, it's a great way for marketers to see just how valuable these events are. Most of the time, a lot of money is invested into these events under the assumption that they will nurture current clients and engage prospect clients, but this may give marketers an opportunity to A/B test other alternate digital marketing activities. From ensuring all your links have proper parameter tracking, to utilising Google Tag Manager to track sign up forms and specific events on your website, you can see just how much of an impact your efforts have made.
Switch off any paid campaigns promoting cancelled events
As soon as you've decided to cancel your summit or event, you should hit pause on any paid campaigns that are pushing these events. From PPC (pay per click) to social ads and display, it's crucial to put these on hold, so that you're not paying for people to click on a link for an event that's no longer running.
The show must go on…
In the current climate, making the most of your brand and remembering the fundamentals of a good marketing strategy is crucial. Bearing in mind the strict travelling plans that are now in place, businesses must plan their marketing activities to ensure business continuity.
One way to do this is by working with a specialist B2B marketing agency that can drive customer experience online, through a range of activities. From creative marketing campaigns that seamlessly place your trade show online, to building relationships with key media and showing the true value of your efforts, the right partner can help you maximise the digital presence of your brand at a time when traditional trade shows and networking inevitably take a back seat.
Whether it's piloting your first LinkedIn ads campaign, improving your rankings in Google (to make up for the lost visibility at events) or developing a more compelling brand proposition to cut through the noise and competition, we're perfectly placed at Wyatt to help you keep the ball rolling. If you need help, get in touch at hello@wyattinternational.com or call 0121 454 8181.