Josh and Ricco's Five Key Takeaways of CommsCon 2019
Like the central nervous system, effective communications are a key part of any organisation.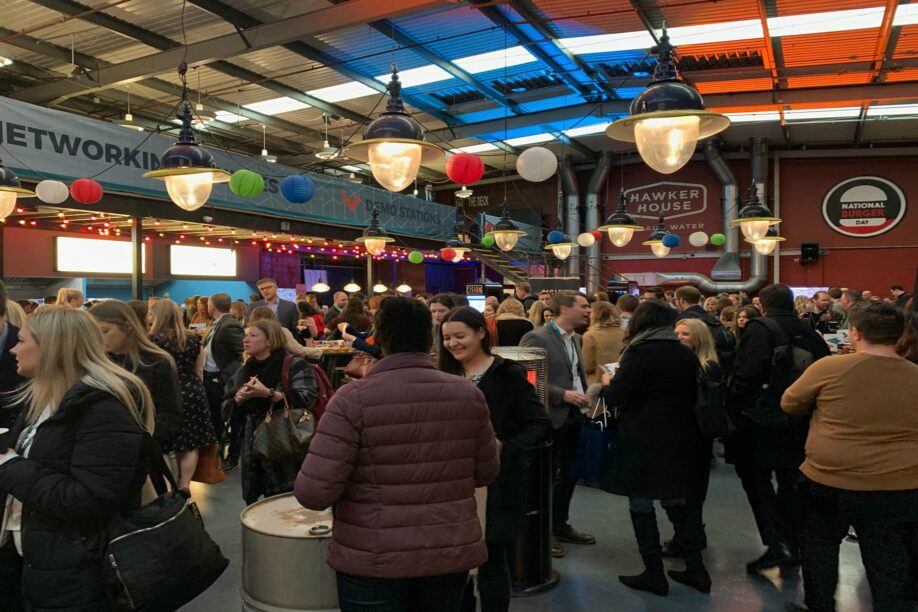 That's why we sent our PR and Content Managers Josh Handscomb and Ricco Leung on their way to attend CommsCon 2019 at Hawker House in London. The communications conference, hosted by Cision, gave us the chance to hear from leading PR and communications professionals and ensure we stay at the top of our game.
Here are Josh and Ricco's five key takeaways from the conference:
1. Managing Media Relations in 2020 and beyond
Is media relations dying? This was the first debate of the day, calling into question whether PRs and journalists need each other as much as they used to.
As PR and comms practitioners, we are wiser to new, creative ways of getting stories out there, beyond building media relations and pitching to journalists. Social media and influencers are just two platforms where brands have more control over what they want to say.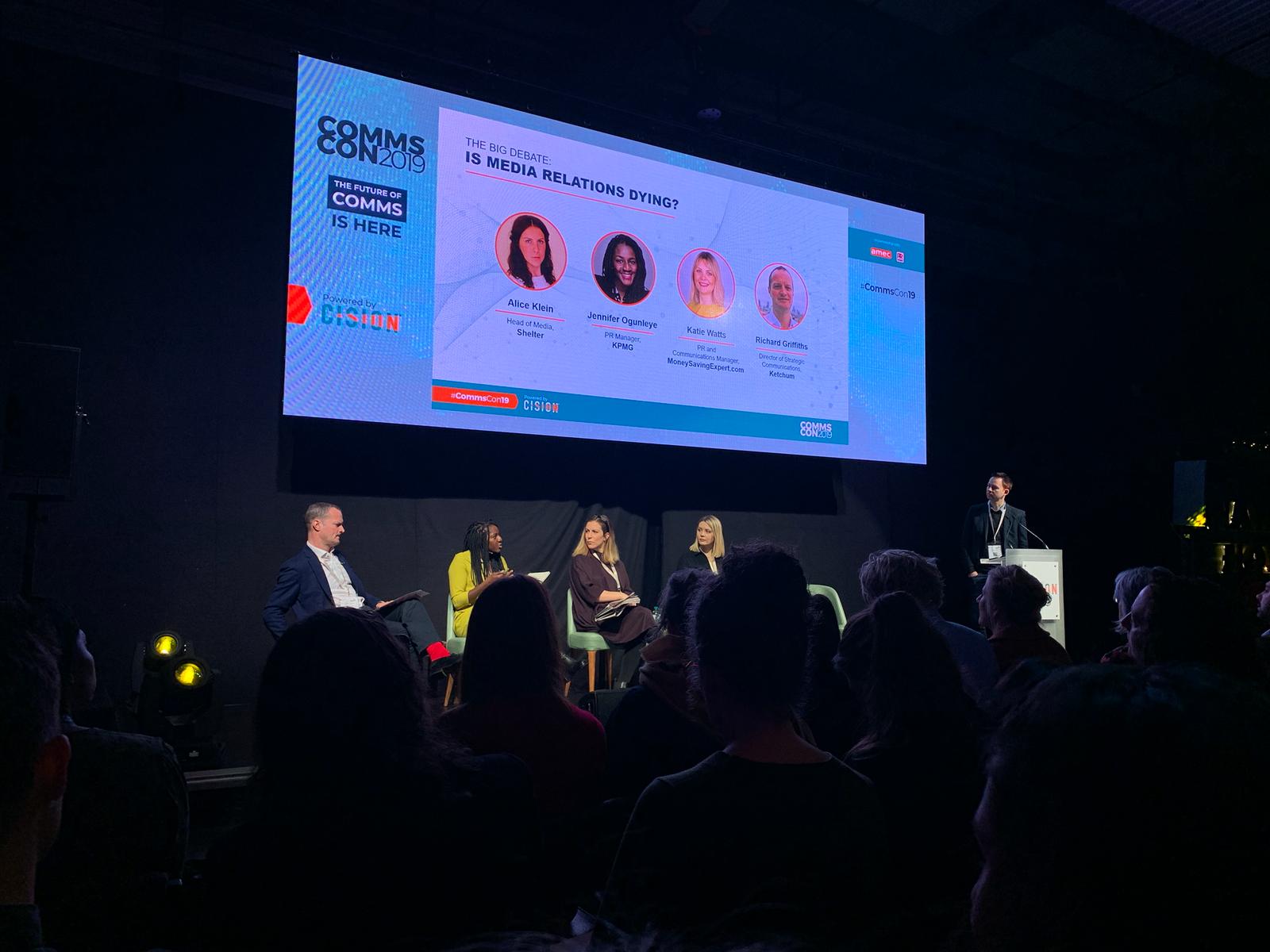 That said, the traditional media no doubt is still one of the most powerful communications mediums available. We still tune into the BBC News and we consume news digitally, but still from trusted sources like The Guardian.
"Moving into 2020, relationships between PR people and journalists will need to be stronger than ever, if brands and businesses want their voices to be heard."
Key takeaway: Some things never change, and it's still about building trust with your journalists, and ensuring information is as accurate as possible. Traditional media remains important as part of a wider mix of communications.
2. Prepare yourself for a crisis
CommsCon 2019 opened our eyes to the sheer size and scale of the crisis management operation of Operation Matterhorn. If you hadn't heard, this was the repatriation programme that the Civil Aviation Authority (CAA) had to conduct when Thomas Cook went under in September 2019.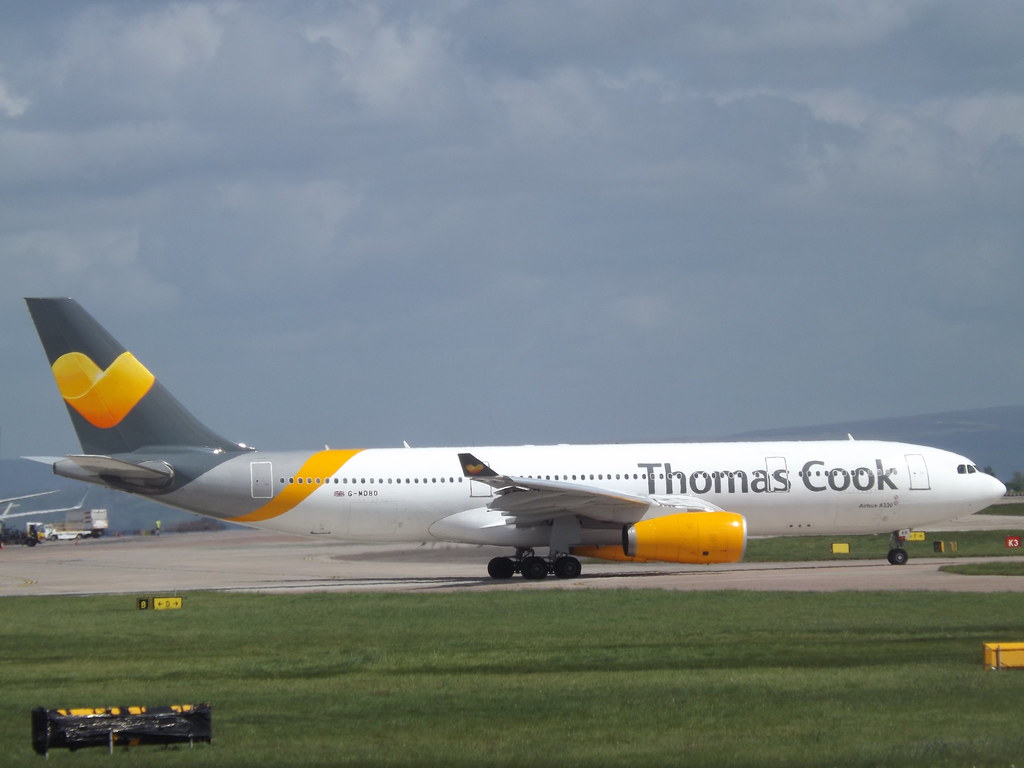 The CAA's Richard Stephenson OBE and Will Nathan talked us through how they had the unenviable task of communicating to every group of stakeholders the news of Thomas Cook's liquidation, and what it meant for those groups. This included the holidaymakers abroad already, travellers, airports, airlines, friends and family, hotels, employees and more, across 18 countries.
"Thomas cook passengers were directed to a pre-prepared website as the single source of truth."
Thankfully, they were prepared. From broadcasting key messages through the news, social media and daily press releases, people were directed to a pre-prepared website as 'the single source of truth', where all the information needed was available. The CAA performed an admirable job, showing just why good comms are so important and prevented widespread panic and chaos.
Key takeaway: Prepare a crisis management plan for the worst-case scenario.
3. Empower and upskill your team for digital
What's the common perception of the Church of England (CofE)? Many may think the institution is outdated, stuffy, a bit behind the times maybe, but one with devout followers. However, that's not the case, and the number of people practicing Christianity are dwindling.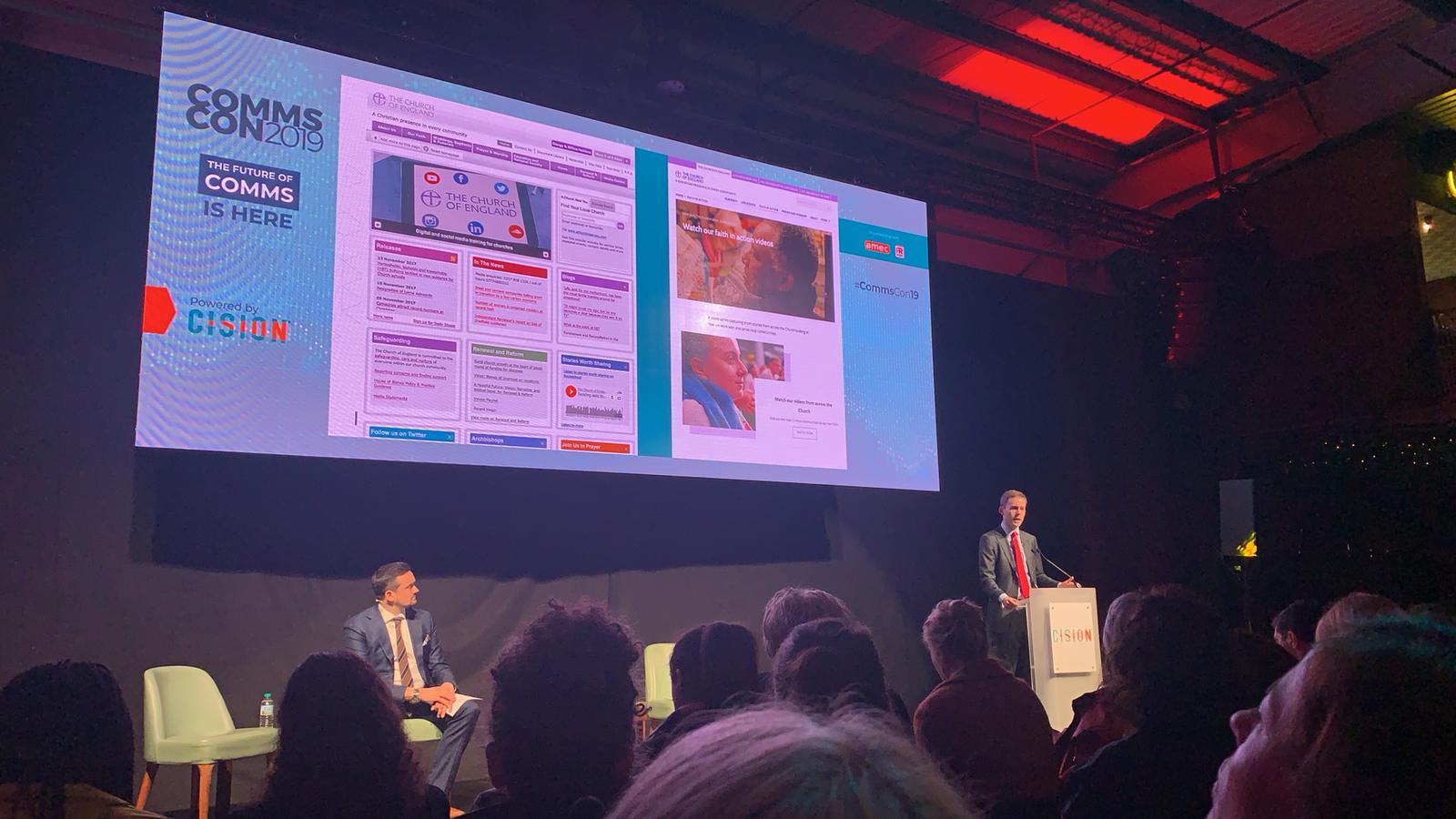 The slide in followers has prompted the CofE to undergo a digital transformation, led by their Head of Digital Adrian Harris. Recognising that digital is how many of us now consume information, Adrian and his team of seven have been revamping the CofE's websites. Meanwhile, vicars, priests, ministers, and clergymen have also been upskilled over the past three years to be able to write and publish their own content. Crucially, to ensure consistent communications, the church administrators could not access the website until they had attended and been trained on how to use the websites and 'plain English'.
"Vicars, priests, ministers, and clergymen have also been upskilled over the past three years to be able to write and publish their own content."
The CofE has even achieved national coverage for their smart voice assistant project, which allows users to command Amazon's Alexa to do various tasks like saying grace before dinner, or read a hymn. This mix of comms and digital content is allowing the CofE to stay in touch with existing churchgoers, reach new audiences who may be considering the religion, and attract more visitors to their local churches.
Key takeaway: Managing a digital revolution will take a coordinated comms plan, to ensure everybody is onboard with what's happening, and they are equipped with the necessary skills and tools to reach a common goal.
4. Sensational stories, and how to turn them into positive movements.
What makes a sensational news story? In some cases, it is our gross sense of curiosity, but also a robust communications plan to extend the story.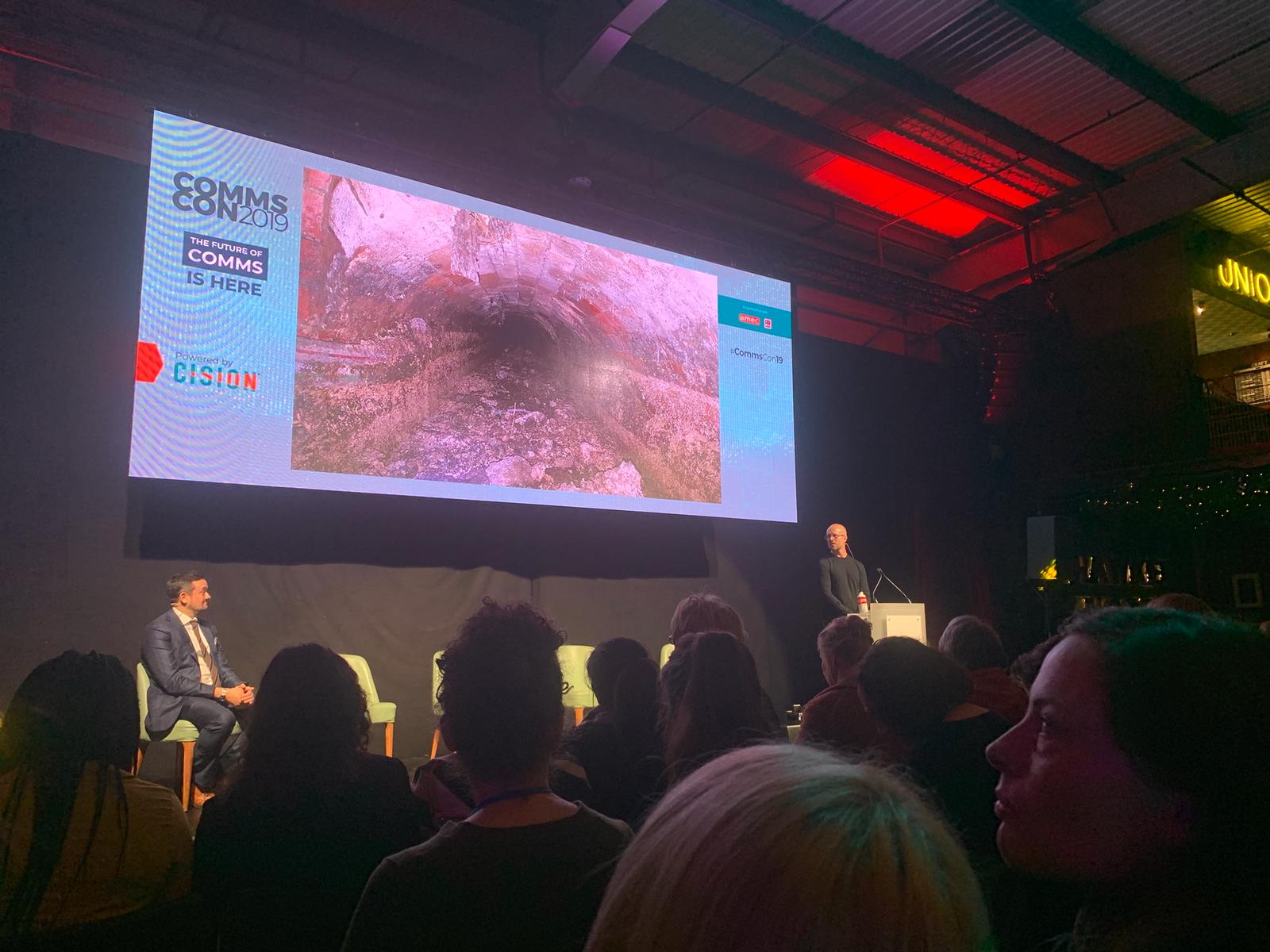 This was exactly the case with the 130-tonne 'Fatberg' that was discovered in London's sewers underneath Whitechapel. Stuart White, Thames Waters' Head of Media Relations, shocked us all with images and videos of the wet wipes, grease, oil and all other 'unflushables' that had congealed into this monstrous glob.  For Thames Water, this was the crux of their campaign. They coined the word Fatberg and used creative language such as 'monster' and 'rancid' to describe it, as well as graphic photos and footage to really capture the public's attention.
"Thames Water coined the words 'Fatbergs', which they captured with graphic photos to grab the public's attention."
From there, news of the fatberg reached countries all around world, and it even had a TV programme on Channel 4 and museum exhibition dedicated to it. Of course, the message wasn't just to marvel at the monster the London's public had created, but also to stop people from flushing away things that shouldn't be flushed.
Key takeaway: A sensational story isn't a sensational story until you make it so. Take risks to maximise your story through your relations with the media, and smell when the opportunity is there.
5. 2020 Onwards: transparency and Business Transformation
One of the most enjoyable panels of the day was around comms professionals being able to spot the issues that could affect their organisations in the future, and turning the tide of the story.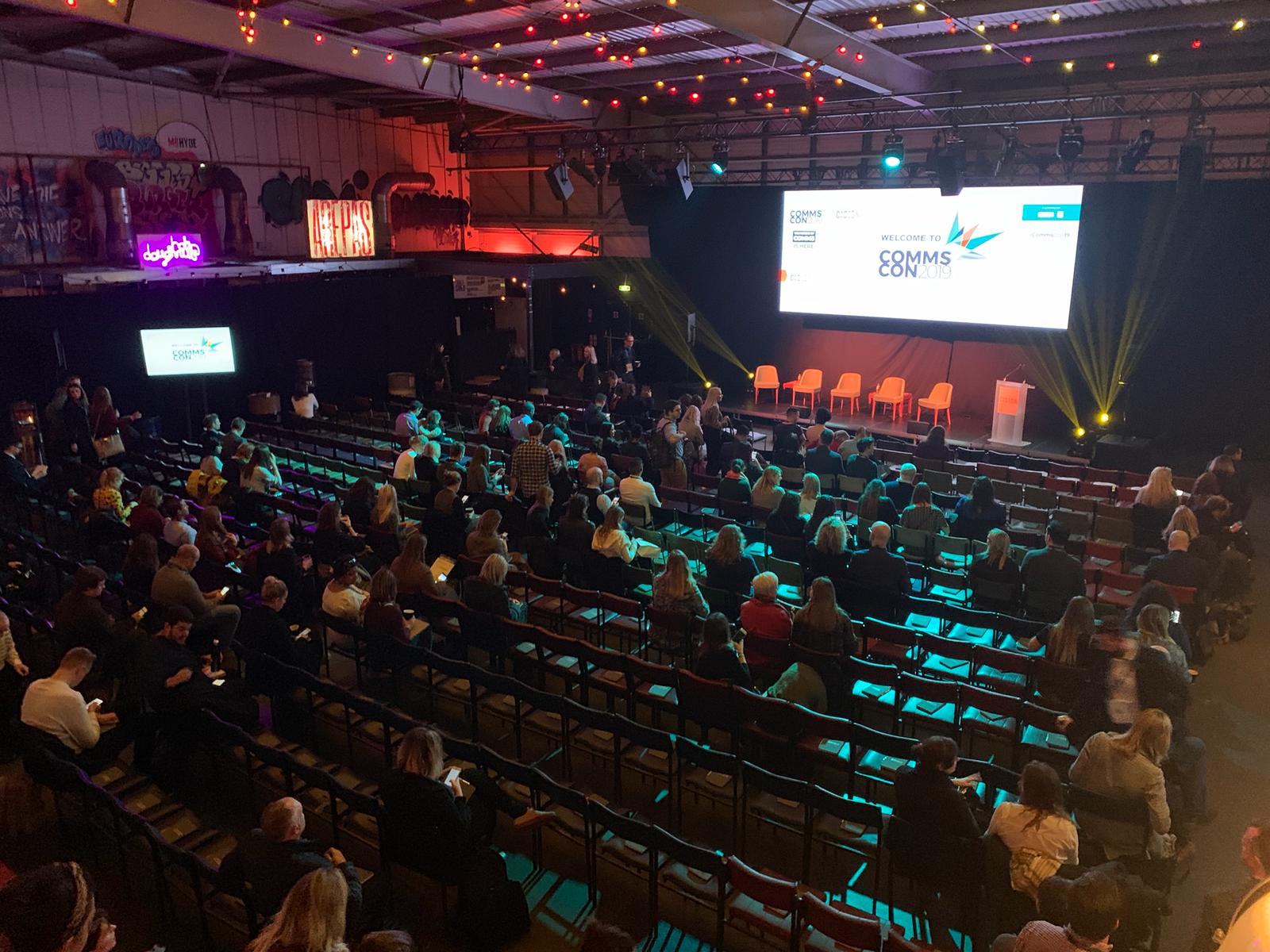 It was in this panel that concerns around transparency and business transformation got the most airtime. Comms practitioners will need to understand how their businesses can authentically join global conversations such as sustainability and climate change. They will also need to ensure that leaders in those businesses practice what is being preached – any toe out of line will not be tolerated, and can wipe millions off share prices in a matter of socially-inappropriate seconds.
"Comms practitioners will need to understand how their businesses can authentically join conversations on sustainability and climate change."
Key takeaway: In the new decade, there will be no hiding places. Movements like the Extinction Rebellion and activists like Greta Thunberg have shown that people are willing, and have the means, to organise mass protests easily and quickly. Transparency is key to staying in peoples' good books.
Looking for a change?
CommsCon 2019 was once again an enthralling day out, with plenty to mull over as we close out the year. As brand and business transformation specialists, we see it as an opportunity to cut through the noise and drive better communications in the months and years ahead.
Are you looking to create change and transform how your business operates, be it in communications, marketing, PR or otherwise? If so, contact us at hello@wyattinternational.com or call 0121 454 8181 and we'll be happy to help.