International Women's Day – In Conversation with Olly Forrester
Find out what IWD means to our Head of Digital Content, Olly Forrester!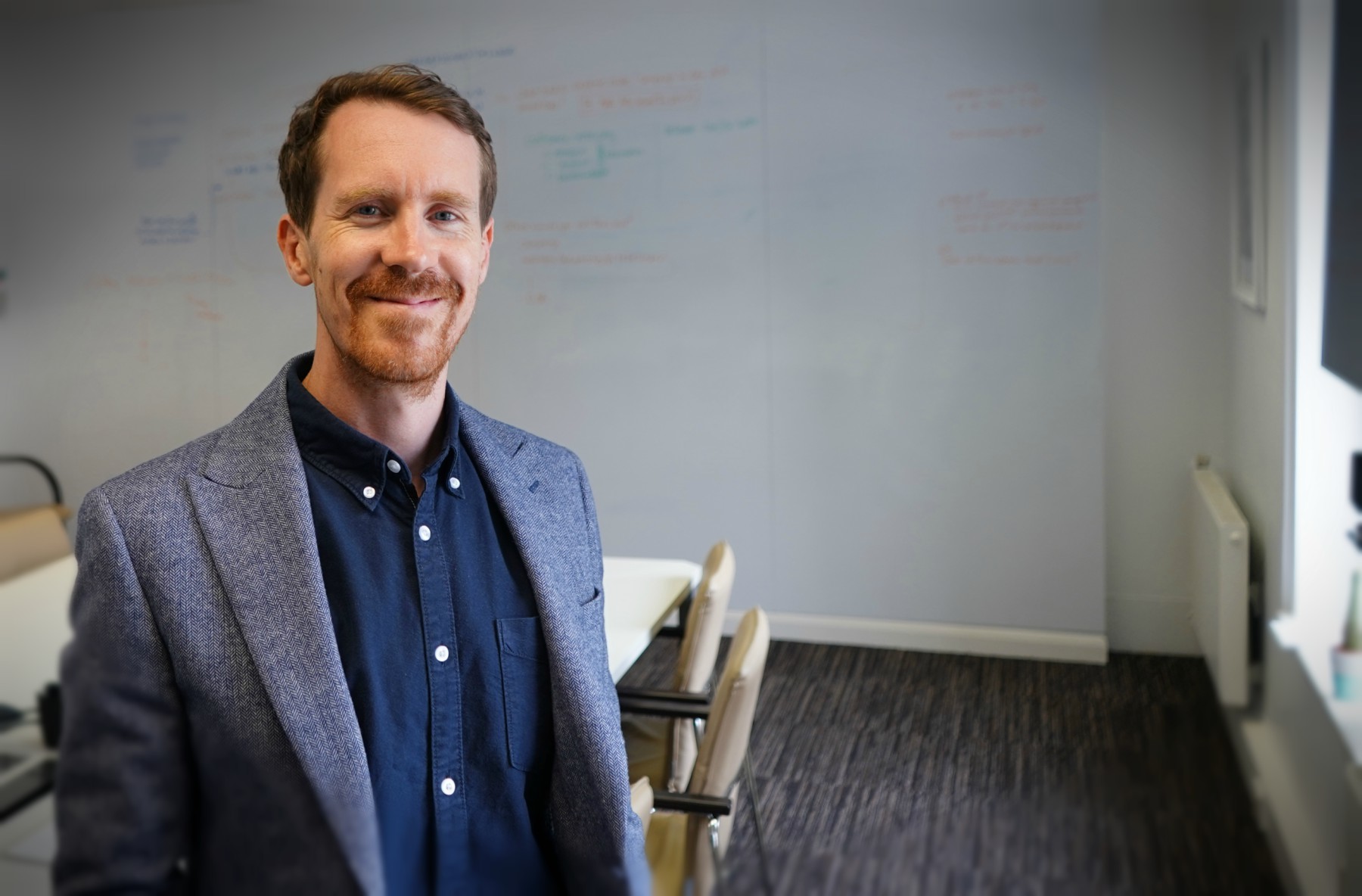 Playwright, drummer and Dad of two, our Head of Digital Content, Olly Forrester is a champion of equality when it comes to the battle of the sexes.
In celebration of International Women's Day (IWD) we asked Olly which female leaders inspire him, and what advice he'd give to any women looking to enter the B2B marketing industry.
Can you tell us about a female role model who has inspired you?
While it's obvious, our immensely inspiring CEO, Karen Bernie, deserves a place on the list.
I also get a lot of inspiration from female role models in the arts. For example, ridiculously talented musicians like Julia Holter, Marnie Stern and Gazelle Twin. They are really breaking the boundaries and experimenting both sonically and visually. This is really showing their male counterparts how to take risks.
Another incredible female who's really pushing boundaries and creating some really great TV is Daisy May Cooper, co-creator of BBC comedy 'This Country'. Every female character created for the show is unapologetically normal, and goes against the classic female stereotype. She gets my vote for the best comic writer/actor in the world right now.
What does this year's International Women's Day slogan, "Each for Equal", mean to you?
For me, "Each for Equal" quite simply means that each and everyone of us should do everything in our powers to make sure we live and work in an equal society – where everyone has equal access to opportunities based on their talent – gender, race or class shouldn't ever come into it.
How can you help to create a 'Gender Equal' world?
In order to create a Gender Equal world, we need to be comfortable with calling out discrimination when we see it – even if it isn't personally affecting us. This doesn't need to be done in a defensive way either – it's about educating those who may not know better.
One of the best ways to create an equal world is through how we're raising our kids. My wife and I make sure there's conversation around 'Each for Equal' with our kids.
What advice would you give to women wanting to start out in the B2B marketing industry?
My advice to anyone starting out in the B2B space would be to embrace the research! Both in terms of understanding the complexities of B2B brands and audiences, and keeping up with the rapid pace of change in digital communications. There's so much brain food to feast on – when you don't take it in, you're holding yourself back!
Are you feeling inspired?
Check out our Q&As with Coral Luck, Mark Fones, Hannah Wester and Sarah Turpin!
Find out how we break boundaries and tell stories for businesses across the globe and get in touch at explore@wyattinternational.com or call 0121 454 8181.