International Women's Day – In Conversation with Sarah Turpin
Find out what IWD means to our Senior Social Media Executive, Sarah Turpin!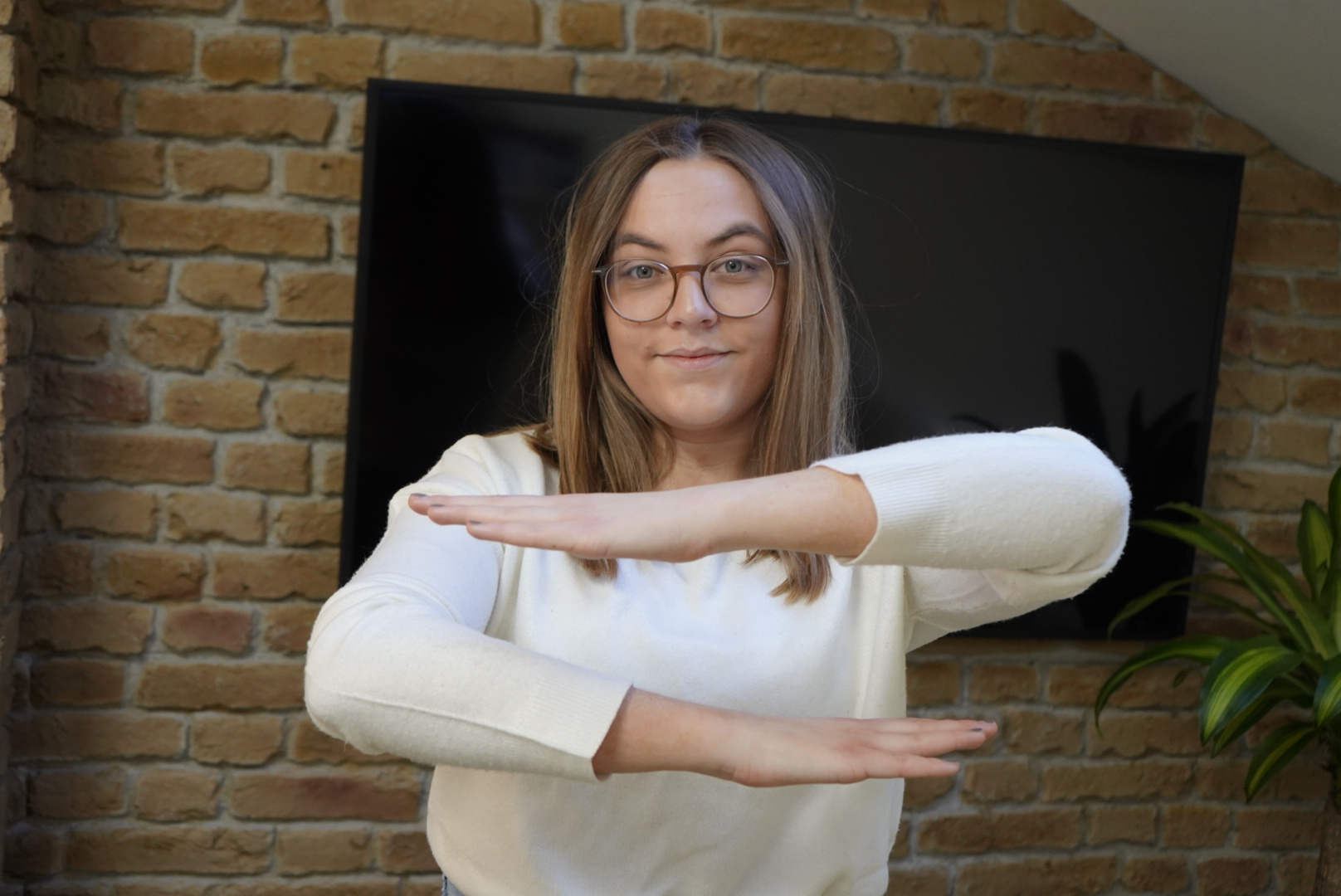 When Sarah Turpin isn't belting out female power ballads at karaoke, she's working towards a gender equal future. In celebration of International Women's Day (IWD) we asked Sarah which female leaders inspire her, and what advice she'd give to any women looking to enter the B2B marketing industry.
Can you tell us about a female role model who has inspired you?
Katharine Graham. She was the first woman to be the CEO of a Fortune 500 company and made The Washington Post one of the leading newspapers in the US. If that wasn't enough, she then went on to win a Pulitzer Prize for her autobiography. She was also played by Meryl Streep in the film adaptation of her investigation into the Watergate Scandal! I also love one of her quotes: "To love what you do and feel that it matters – how could anything be more fun?"
I also find Laverne Cox really inspiring. Her role in the Netflix show,  'Orange is the New Black' showed a window into the struggles and prejudices that are faced by trans women everyday. She's continued to discuss this outside of acting, and is a major activist and role model for trans people all over the world. Alongside this, she regularly teaches the importance of self-love and self-care and the importance of awareness and equality.
What does this year's International Women's Day slogan, "Each for Equal", mean to you?
I love this messaging, as it shows that equality isn't limited to gender. We should all be working towards a society where everyone has the freedom to be themselves, without feeling inferior.
How can you help to create a gender equal world?
I think being aware of my own actions. We're all responsible for driving equality, so making sure that I do my part to make sure that I'm not adhering to stereotypes, celebrating women's achievements and helping other people to understand.
What advice would you give to women wanting to start out in the B2B marketing industry?
My advice to anyone starting out into the B2B marketing industry is to communicate – there's so much to know in the industry and we're lucky to work with some major experts who have lots and lots of knowledge that they're willing to share. The best thing you can do is to talk to them, talk to your team and ask lots of questions, there's no better way to learn.
Are you feeling inspired?
Check out our Q&As with Coral Luck, Mark Fones, Hannah Wester and Olly Forrester!
Find out how we break boundaries and tell stories for businesses across the globe and get in touch at explore@wyattinternational.com or call 0121 454 8181.