How to keep your customers close at a distance (part II)
We look at the implications that 'going dark' on marketing can have, and how businesses can best adapt their communications to meet their customers' shifting needs.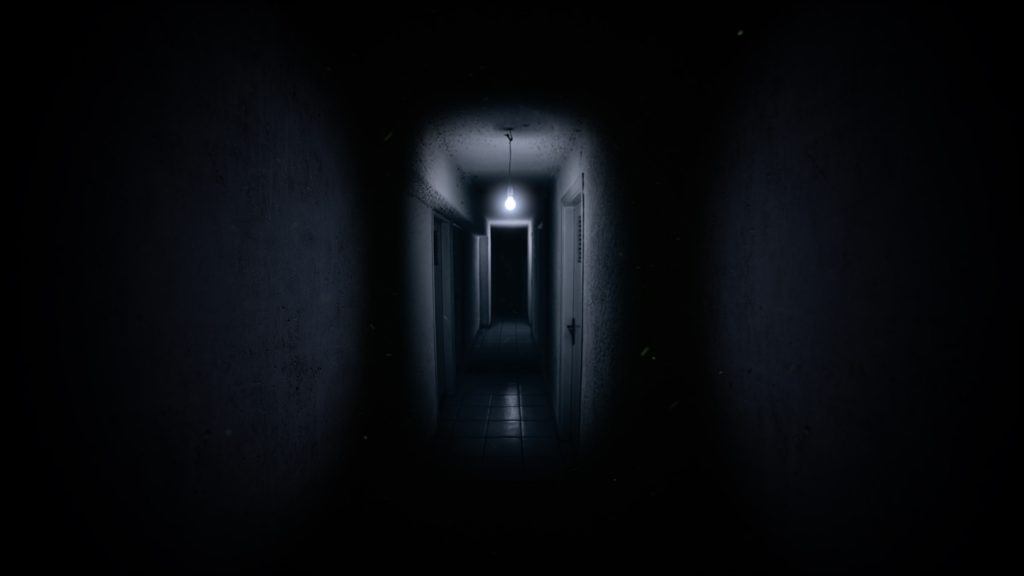 When faced with an economic downturn, marketing budgets are often the first to go in order to mitigate risk. This is even more pronounced for those who experience 'ROI angst' when it comes to marketing activities that are difficult to quantify. However, most organisations rely on marketing to create and maintain streams of revenue or leads, and when these efforts are cut, those streams stop.
All too often, businesses view their marketing efforts as expenditure rather than an investment, but research shows that reducing marketing may not help your profits in the long run.
The implications of 'going dark'
In 1990, advertising aficionado, Stephen King (not to be confused with the horror and science fiction author, Stephen King – although his conclusions are just as horrifying) published a paper that said, "Businesses that cut their advertising expenditures in a recessionary period lose no less in terms of profitability than those who actually increase spending by an average of 10 per cent."
Alongside this, an AdAge study from the 2008 recession had shown that marketers who, "Cut spending during a downturn lost share to private labels — share they didn't regain". AdAge's analysis had also shown that companies who didn't cut their ad spend in accordance to economic cycles, "Tended to increase their stock prices an average of 1.3 percentage points annually."
The consensus amongst commerce marketing panelists in an episode of 'Live with Search Engine Land' further compounded this, stating that 'going dark' and stopping marketing activity can do more harm than good.
Anthony Verre, Vice President of e-commerce at The Integer Group said, "Our research shows that brands that go dark during recession, depression or even crisis type periods have a very difficult time climbing back up the mountain once things begin to normalise."
You can't save your way to profitability…
When you think about it, it makes sense. It's near enough impossible to cut corners and save your way to become more profitable. The only way to become more profitable when cash flow is poor, fixed costs have increased and labour is high is to increase sales. But if no one hears or knows about your product or service, there won't be any noise on your top line.
When a business tries to generate leads, obtain new customers and raise awareness without spending money on marketing, they'll find that word-of-mouth only gets them so far. The reality is, and it's the ultimate paradox for companies all over the globe, you have to spend money on marketing to make money.
The show must (continue) to go on…
However, as COVID-19 continues to flip lives upside down, uncertainty and strain is placed on budgets, which impacts the future of both job and company stability. Whilst some businesses may have no choice but to review their marketing spend, if they choose to 'go dark', there's the risk that it will cost even more to recoup those losses in the long run.
Last month, we wrote about how the show must go on, and how businesses need to make the most of their brand and remember the fundamentals of a good marketing strategy, which is even more prevalent than before. Brands must change their messaging to address these challenges tactfully, which will help them position themselves as part of this social fabric.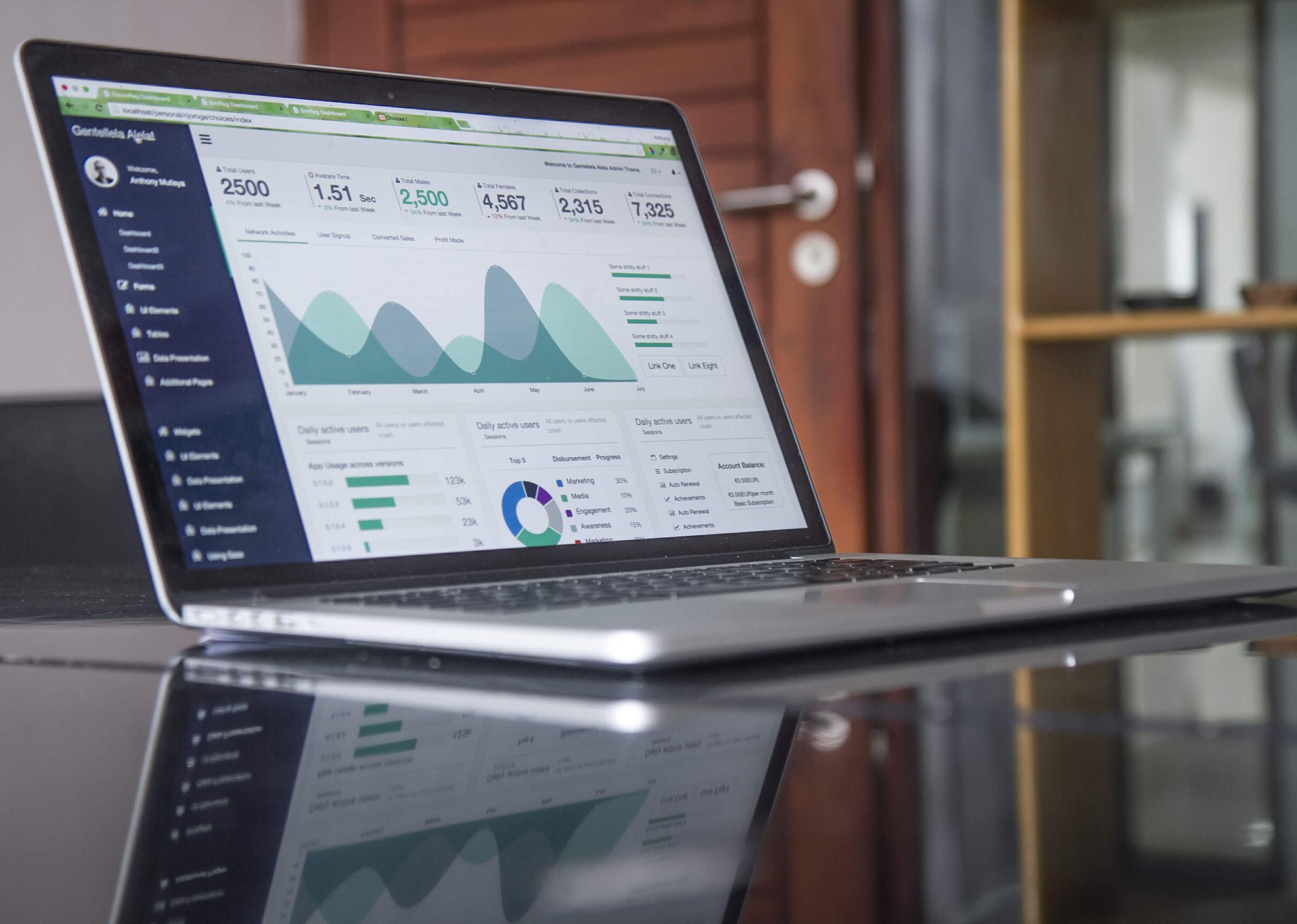 Here are four tips that may be helpful to those who are trying to navigate through this difficult territory.
Talk about it
Many businesses are debating whether they should be talking about coronavirus, or continue as if it's business as usual. However, companies who are choosing to treat COVID-19 along the same lines as "He Who Must Not Be Named", and not even offering a statement to how they're responding may do more harm than good.
There's no denying that coronavirus is everywhere – it's saturating social media, and every conversation circles back to it (or scrutinises the latest government messaging). Customers want to know what businesses are doing to support their employees, and how they're being impacted. If you're not tapping into this conversation (when relevant), your social reach, impressions and engagement will feel the impact along with organic traffic. The graph below shows just how damaging not talking about coronavirus or responding to it can be, with a website's rankings taking a huge hit. You'd expect organic traffic and visibility to be impacted during this time, but never to that degree.

Context is everything
The saying goes, "If content is king, then context is queen". Now, context has never been more important. Every message a brand puts out there needs to talk to the right audience, at the right time, with the right messaging. You should also look at where you can amend messaging. For example, a campaign that says, "keep your customers close", could say "enhance your customer support".
Budweiser hit the nail on the head with their twist on their iconic 'Whassup' advert. In the reboot, their 'Checking in, that's whassup' advert shows a group of friends connect online and yell, "whassup!". The conversation changes, when someone says, "for real though, what's up with everybody?" It's a clever way of referencing a legendary advert, whilst adding a human touch.
If you have a campaign or content that's planned to launch which doesn't feel right, then pause it, push it back.
Or even think about how it can be adapted to reflect on the current situation.
Go back to the fundamentals
Now is not the time for businesses to be overtly salesy or brag about how they're capitalising on the current crisis. Instead, businesses need to look at their brand value proposition and guidelines and let these principles set the tone.
One great example of a brand doing this right is Unity Technologies. The game software development company has made their premium content on its Unity Learn platform free for three months. This means game developers can access instructional content, tutorials, full courses and sample projects. As part of its Covid-19 content marketing effort, Unity also launched Create with Code Live, a virtual class offering, that is also free for all interested.
Rather than blindly promoting products or services, use your messaging to create a sense of community.
From changing your tagline to communicating how your brand can help with the current situation, you'll be showing a more 'human' side.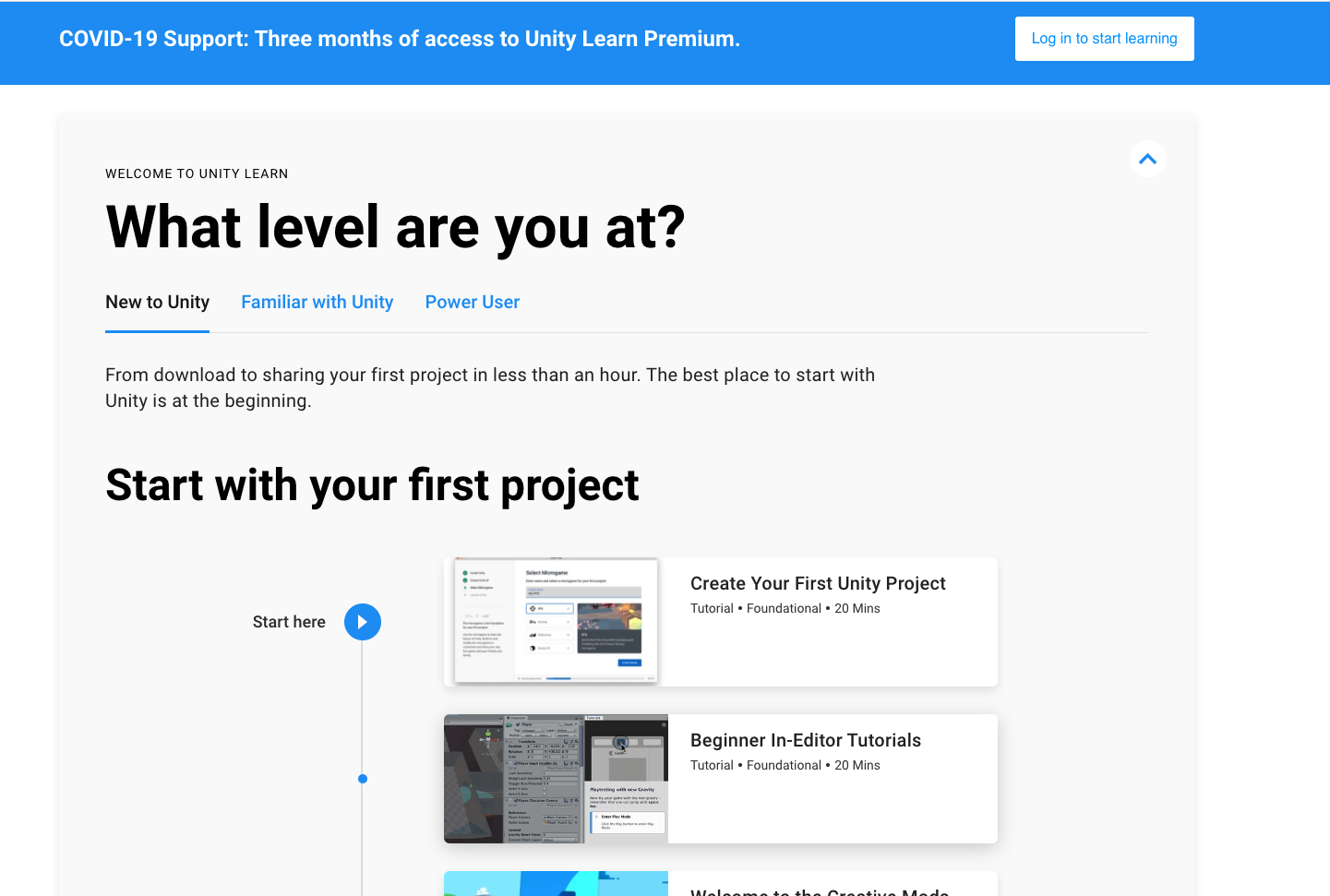 Stop and reassess
With economic, market and cultural dynamics rapidly changing, it's critical that companies reassess everything they're putting out there. What was appropriate a week ago may not be today.
This is something KFC, unfortunately, learned the hard way, after receiving backlash on social media for their latest, "finger lickin' good" advert. Showing people sucking their fingers and licking their hands whilst eating chicken, it was deemed 'irresponsible', as people are being advised to wash their hands and stop touching their face.
Stopping and reassessing your PR tactics is also critical. We've seen far too many businesses receive backlash after sending press releases that state they've made financial gain as a result of the pandemic. Pushing this messaging at a time when furlough and redundancies are on the rise will inevitably rub people up the wrong way. Instead, you need to tailor your messaging to state how your brand is helping during this time of need.
A great example of a company getting its PR messaging right first time is photochemical etching company, Precision Micro. With more and more healthcare facilities needing ventilators, they've seen a six-fold increase in demand for the sensors and valves which are essential for their operation. By stating that they're supporting the global supply of ventilators, they're showing the public what they're doing to help, rather than the financial gain.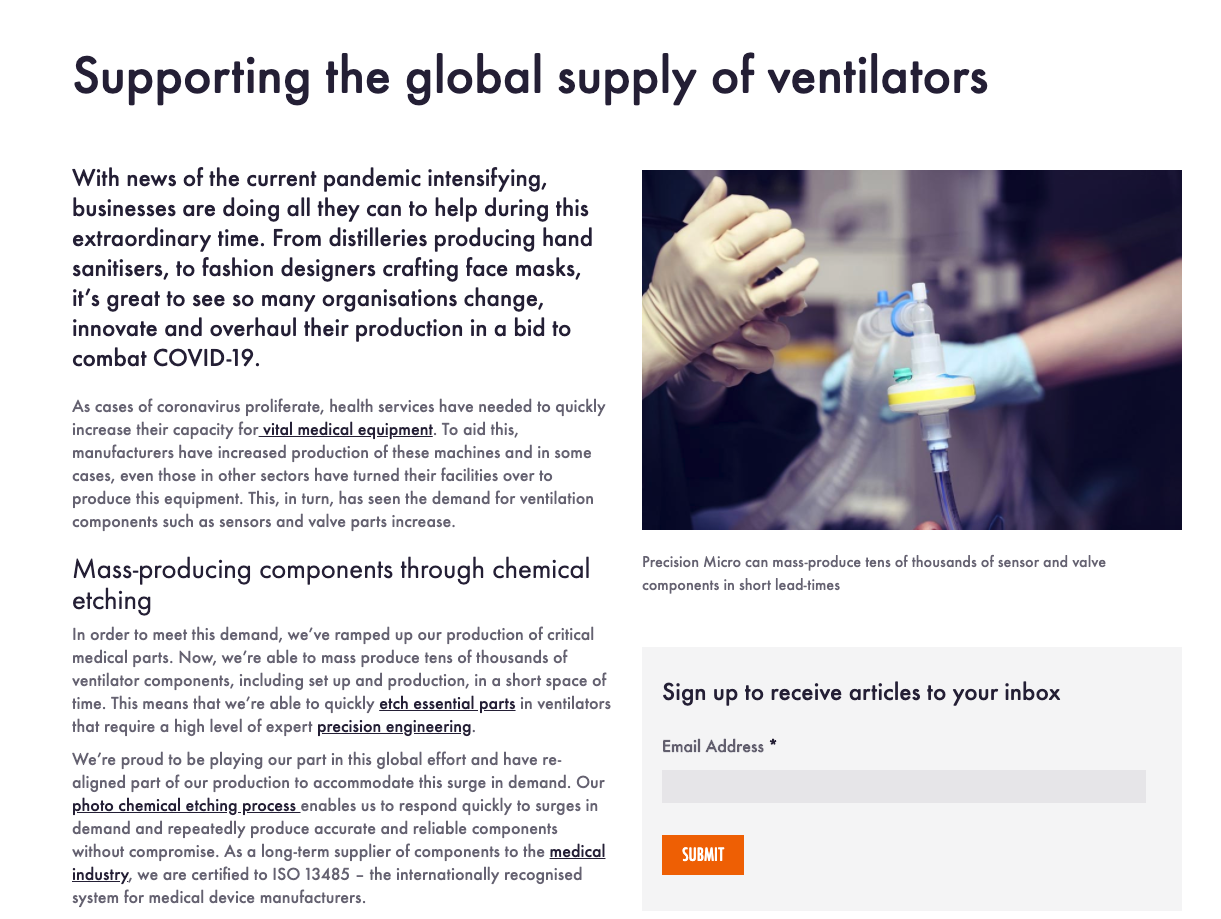 From creative imagery to video and social media posts to taglines, you should consider every single touchpoint you have with your clients.
That campaign with the theme, "explore the great outdoors" may have worked a month ago, but now, not so much.
Prepare yourself for the rebound
One way to get ahead of the curve and prepare yourself for the rebound is by working with a specialist B2B marketing agency that can drive customer experience online, through a range of activities.
From creative marketing campaigns that seamlessly place your trade show online, to building relationships with key media and showing the true value of your efforts, the right partner can help you craft that all-important messaging and help you through this challenging time.
In fact, our latest playbook offers brands valuable insights, strategies and tactics to navigate the 'post-normal' world in the wake of COVID. If you'd like a copy, simply get in touch!
We're perfectly placed at Wyatt to help you keep the ball rolling. If you need help, get in touch at hello@wyattinternational.com or call 0121 454 8181.