How to combat mental health in the workplace.
In the high-pressure world of brand strategy and marketing communications, back-to-back meetings, impromptu client requests and tight deadlines are part and parcel of agency life. That might seem stressful enough but throw in anxious thoughts and our hectic lifestyle and it gets to the point where things can boil over.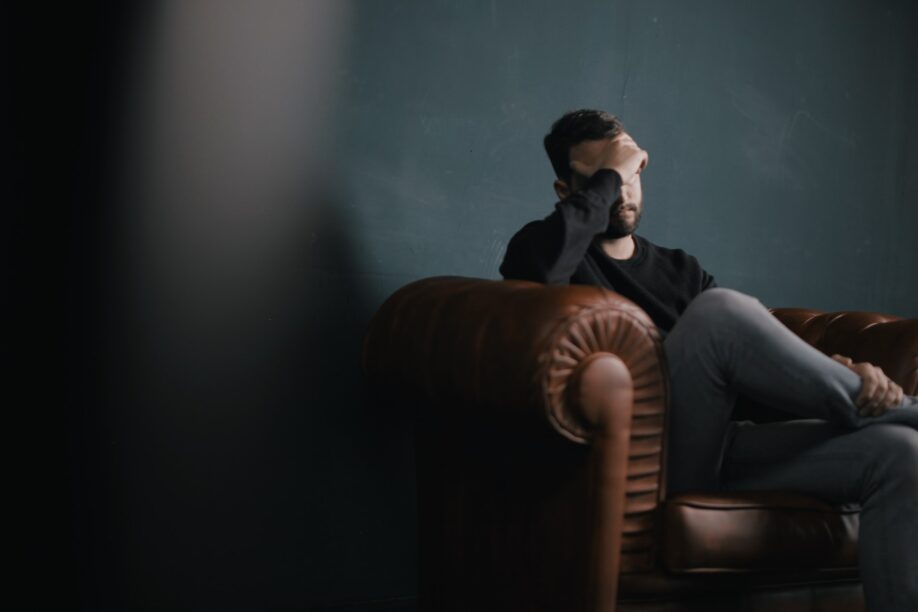 The topic of mental health has gained plenty of media attention over the last couple of years. Fuelled by a worldwide pandemic, mental health reared its head, causing panic, worry and uncertainty for many people – some of whom were experiencing feelings of anxiety and depression for the first time. People were forced to battle their mental health issues in silence, not willing to share their problems for fear of being ridiculed or not taken seriously.
High-pressure work-life balance.
Having worked in marketing for 16 years I have first-hand experience in client-side and agency environments. I also suffer from mental health, in particular anxiety and depression. It's only in the last few years that I have been able to open up. Before then, the dread and worry that came with working in a fast-paced agency took its toll on me – almost to breaking point.
As individuals, we want to achieve great things for our clients, by going that extra mile to deliver exceptional service. However, at times that dedication may lead to our stress levels rising. Staying late in the office, answering emails and client calls when you get home as well as working late into the night was normal agency culture – anything outside of this was frowned upon. This is a culture that demands change!
Managing anxious situations together.
The tide is turning for the better and people are confident to discuss their problems with co-workers and line managers alike. While it feels uncomfortable to 'open up' it's a massive weight lifted when you do. Talking is one of the biggest things that can help alleviate anxiety and stress – trust me there is always someone ready and waiting to listen.
Other occasions might require us to switch off for a few minutes, which can be hard to do, especially when you're working to tight deadlines. But a few moments away from your desk can help to refocus the mind. It's a habit that requires discipline but one that has long-term benefits. Remember the adage of "a problem shared is a problem halved", well, in an agency environment this is so true.
At Wyatt International, we embrace helping people with their mental health. It's a work family as well as an agency and everyone must be firing on all cylinders. We are delighted to have staff who are trained as Mental Health Workplace First Aiders – proof that the business is taking the subject of mental health seriously.
This workplace qualification teaches members of the Wyatt International team to recognise the signs and symptoms of common workplace mental health issues and know how to effectively guide a person towards the right mental health support.
Don't let yourself become overwhelmed.
Managing your mental health takes practice, when you start to become overwhelmed with work it's important to take a step back, no one will think any less of you for doing that. Our wellbeing, especially at work is so important. At Wyatt International, there is a great internal bond, when people are stressed, or anxious support is there, and you can't ask for more than that. Efforts to improve mental health awareness within the brand strategy and marketing communications environment must continue so that a deeper understanding of the triggers can be gained.
Remember, talking is the best form of mental health therapy out there. Don't be afraid to speak up – your mental health is more important than any deadline! #mentalhealthmatters