Building knowledge at UK Construction Week 2019.
We sent our Business Development Coordinator Anna Taylor-Moore, along to UK Construction week to explore the big trends and themes driving change in the built environment…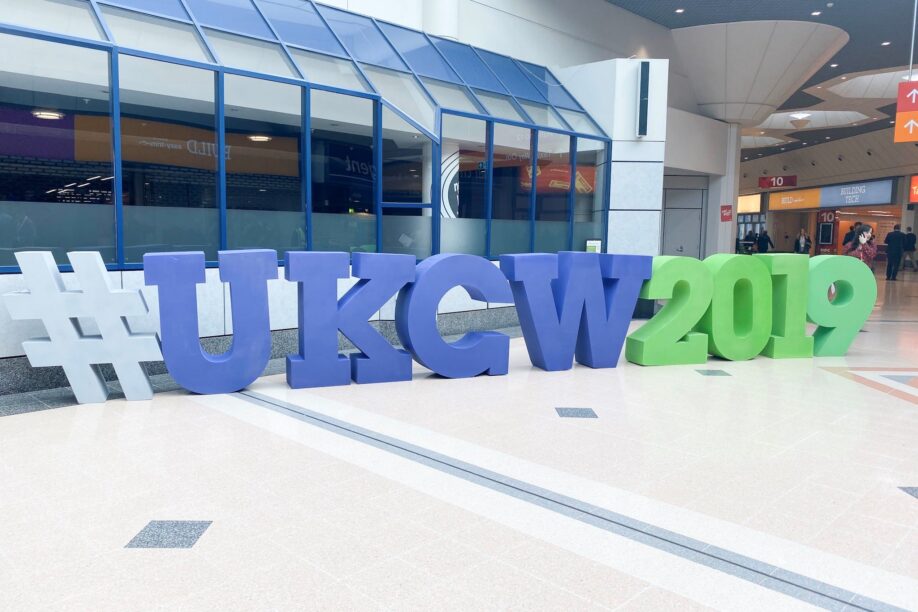 Sustainability.
Digitalisation.
Diversity.
These are the recurring topics I heard on the first day of UK Construction Week 2019. Being a fresh set of eyes looking in on this world, I was somewhat daunted by the weight of the subjects – certainly as these kind of shows are normally celebrations of the sector and pioneering work. But it was great that everyone in attendance was not afraid to talk about the issues – and the big positive I took away was a reassurance that there are bright, passionate people driving improvement in construction.
Digitalising construction.
"Digitalising construction is the only way not to be left behind." – George Clarke at UK Construction Week 2019
Innovation was a huge topic at this year's show. We opened up with a talk from Channel 4's George Clarke and, like the rest of us, he wasn't afraid to talk about this big topic.
How can we use technology within construction? Sectors such as banking have moved so fast that we are now dependent on their digital services – other sectors and businesses need to adapt, understand and capitalise on new technologies and digitalisation in order to accelerate decision making. And, particularly in construction, this approach can have a dramatic impact on safety and efficiency.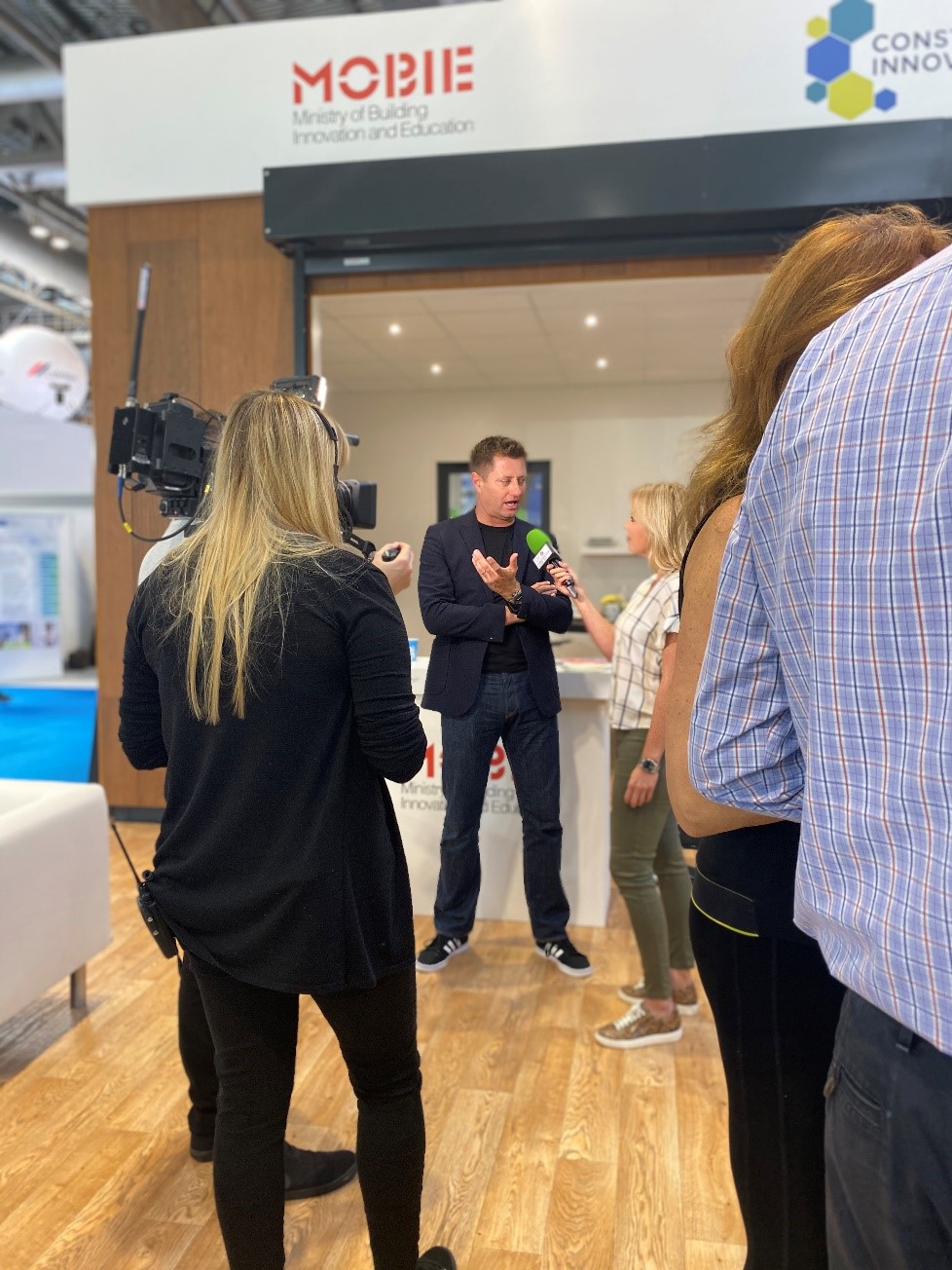 Diversity in construction.
"White workers had the highest percentage of any ethnic group to work in construction." – Gov.uk
Looking at official Government statistics, it's rather shocking that – in 2019 – girls in schools are not being informed of the benefits of working in construction. Much needs to change…
Inspiring people from an array of backgrounds was a central part of the discussion at this year's UK Construction Week. 'Women in BIM' spoke passionately in their presentation about how the sector desperately needs more women and people of colour.
Meanwhile, the pressures of an ageing workforce and emerging skills gap mean that there's a huge need for education and schools engagement. Crucially, there's a need to impart the idea that it's more than just working on a site, and that women are valued and vital to success right across the industry.
We need to get these messages out to schools as a matter of priority – and it's here that diversity overlaps with digitalisation. As construction goes digital, this is a key opportunity to attract younger people, and digital natives to the sector as a more appealing, engaging and promising career path.
Sustainability and construction.
As well as the insightful talks at the event, looking around, it was impossible to miss the huge trend of sustainability. The show's venue itself put environmental consideration at its core – from recycled seating areas to companies showcasing their new, improved, low-emission and energy-efficient fleets.
For example, I got the chance to take a look at XPO Logistics' new, dedicated fleet for British Gypsum. I was given a hands-on tour of the vehicles' improved safety features, including a second, lower window in both doors to help improve pedestrian and bicycle safety, and was taken through the extra measures by which XPO Logistics has made its fleet more eco-friendly and sustainable than ever. More excitingly, I also got a glimpse into the latest work in progress – a fully electric-powered truck that could form the hub of a greener, cleaner fleet of the future.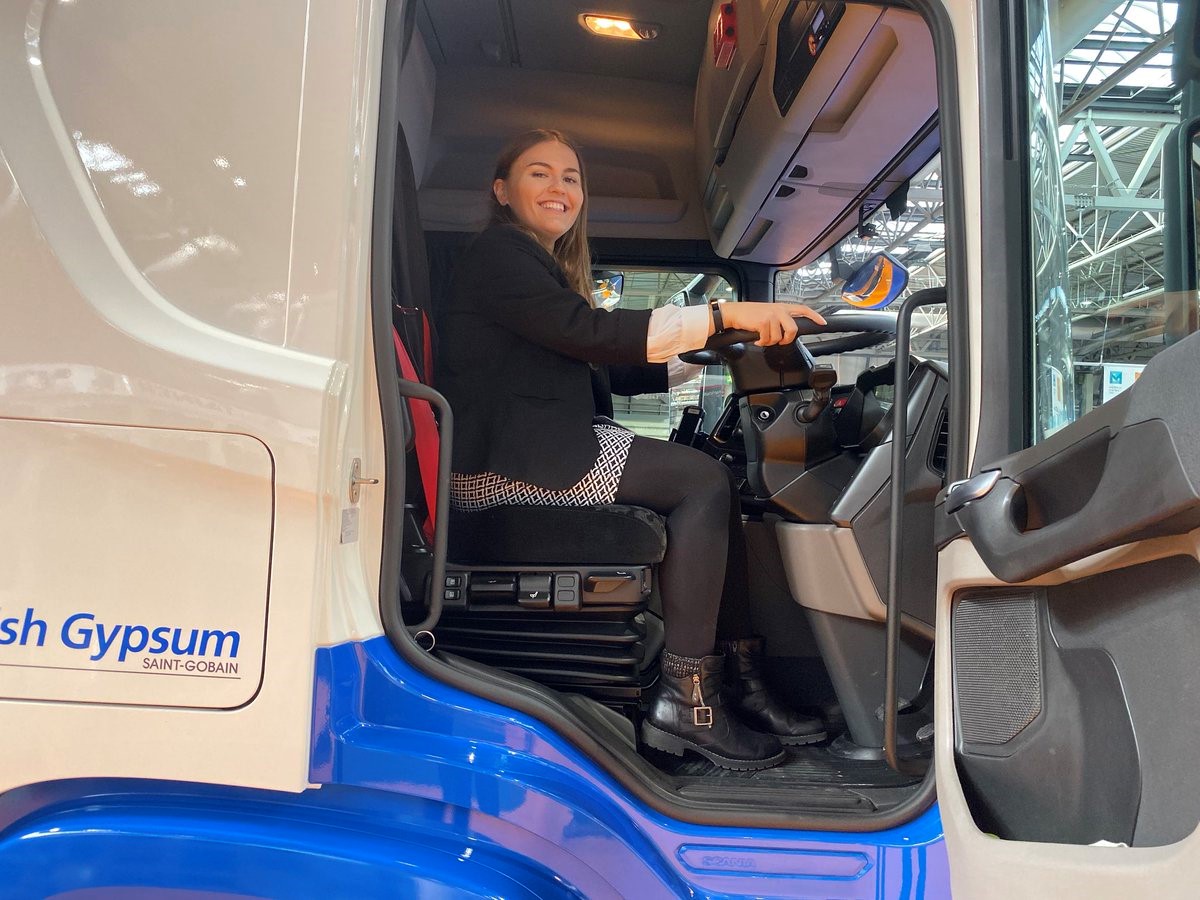 More than anything, though, at UK Construction Week 2019, I found a new respect for the construction industry and the people that work in it. I think it's important to talk about the big issues within the sector. And, given the commitment I witnessed to protecting the environment, making the industry more diverse, getting young women excited about working in construction, and taking advantage of new digital opportunities, it's going to be an exciting year for UK construction.
If you wish to explore how we break boundaries and tell stories within Construction, take a look at our case studies, or email hello@wyattinternational.com.