Top Marks: Presenting Sarah von Reichmann with 'Best Overall' MSc Marketing Communications Award 2019
Wyatt International, sponsors of The University of Birmingham's Business School 'Best Overall' award, is proud to present Sarah von Reichmann with the accolade for her performance in the MSc Marketing Communications programme.
The award is given to the student who achieves the best overall average of marks across both the taught and dissertation phases of their masters. Sarah, who hails from Stuttgart, was presented with the award just before the official graduation ceremony.
Presenting the award on behalf of Wyatt International was our Head of Operations, Lynne Strawford. Here's what she had to say:
"We've been sponsoring this esteemed award from The University of Birmingham for nine years now, and it is always great to see the fantastic marketing talent that the university is producing.

"Sarah has demonstrated great aptitude in her studies. As an international student, she's also shown that she challenges boundaries and is not afraid to come out of her comfort zone.

"As an international brand and business transformation agency ourselves that looks to break boundaries, we're always looking for ways to encourage and reward students in our field who challenge themselves. By having this accolade on her CV, we hope that it kickstarts her marketing career."
The University of Birmingham offers its Business School Award to each student with the best overall performance within the Marketing suite programmes, e.g. MSc Marketing, MSc Marketing Communications, MSc International Marketing and MSc Strategic Marketing and Consulting. The taught phase represents two thirds (120 credits) of the programme and the dissertation is the remaining one-third of the programme (60 credits).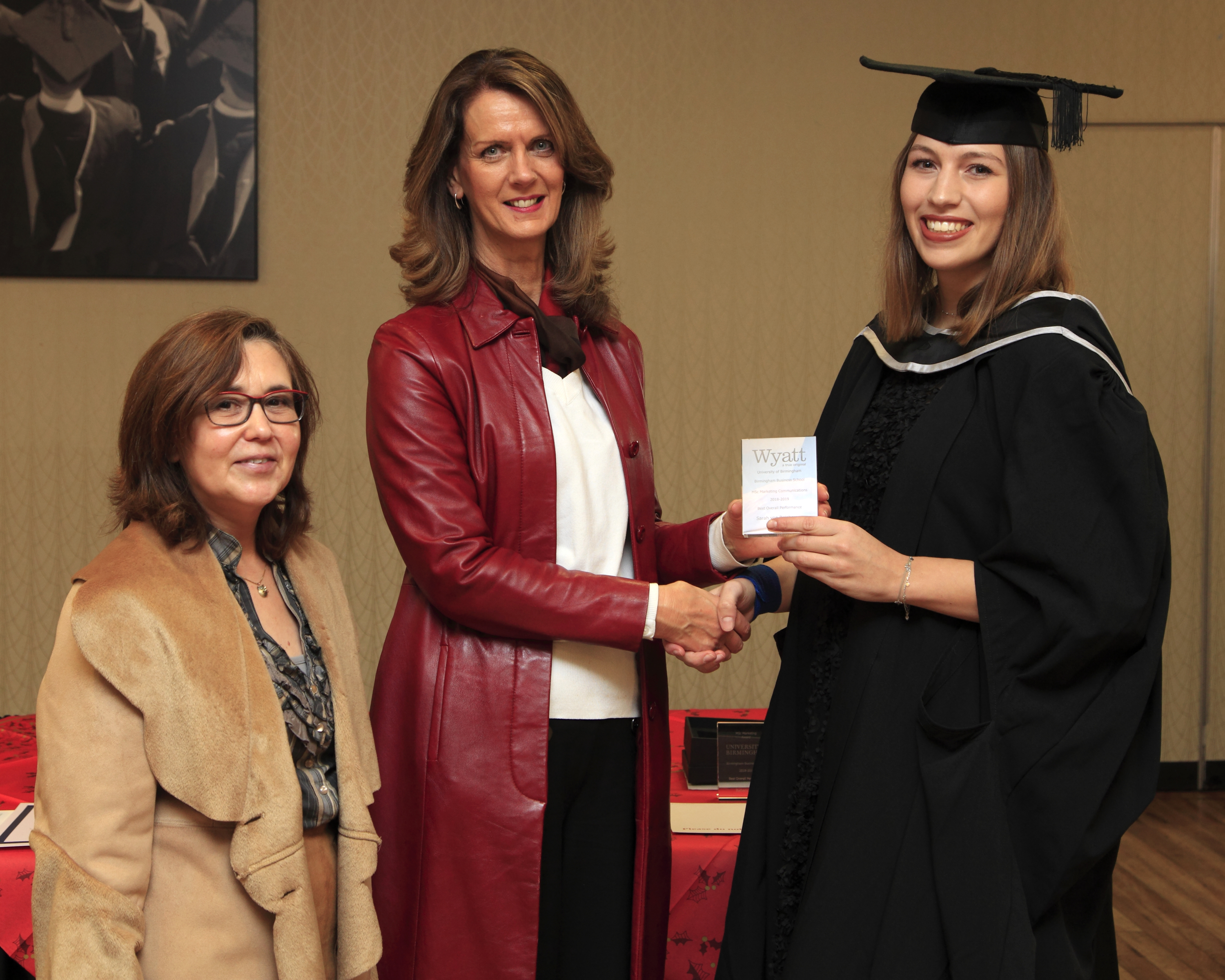 Just like these awards, Wyatt is also in the game of being best in class in brand consultancy and business transformation. If you're like Sarah where you've just finished your studies and you're looking for a career without boundaries, check out our careers page.
If you want to find out more about us and what we do, contact us here.